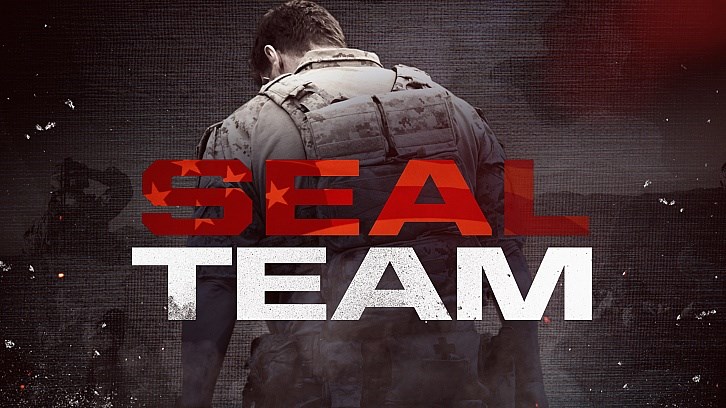 Pretty heavy action episode this week. Which I enjoy.


Sonny
I was a little surprised to see Sonny seriously considering staying in Texas to help his father keep his land and, let's face it this was probably top on the list, to keep things going with Hannah.
I didn't
really
think he was going to stay, but given the direction of the teams personal arc stories I did consider it for a moment.
It turns out that his father's words not only made it easier for Sonny to leave, they stuck with him. Those words made it easier for Sonny to accept Clay's news about Sta-21. That was another of my favorite scenes.
As much as I dislike Thirty Mike, he wasn't wrong about Sonny having to deal with the feelings about how he left things. Our grown up Sonny, accepted that he had to take his medicine and earn his way back into his team's good graces.
It took a couple of conversations for Sonny to apologize to Lisa. It wasn't his girlfriend that he missed, but his best friend. I confess, I was sorry to see the distance between them.
Mandy
Having forced her informant to work for her, Mandy spent the episode trying to verify that he was okay. As she feared, Samim had been murdered. Her guilt pushed her to make the condolence visit in person. That went about as bad as expected.
Bravo Team
My focus over the last couple of episodes kept coming back to Jason. His quest to stop the world from changing on him seemed to turn into full on denial. Even Cerberus is looking at retirement. (If it does happen I hope Dita The Hair Missile Dog gets to play the Cerberus' replacement.)
When Sonny expressed his willingness to adapt to the Navy of the 21st century, Jason, as he has with everyone he's spoken to since arriving in Afghanistan, responded with some variation of "don't allow the idea of change to enter your mind".
It wasn't out of character but I am finding it a bit annoying that Jason's first instinct is to try and convince everyone to make the decisions for their life that he's made for himself.
It feels like Jason's being pushed into admitting that Lindell is right. Or perhaps it would be more accurate to say that he's fighting to avoid admitting that Lindell is right.
But for now he's resorted to sleeping with Mandy as a distraction.
The Mission: Retrieve an HVT from a small town jail
It was kind of a bummer for me that the episode had to open with the take down of the terrorist in front of his son. It was just so obvious that the bad guy they'd be facing this episode would be that young boy.
The team got caught in a pretty nicely planned trap. These guys were even prepared enough to take out the drone used for communication and to watch their backs.
Clay's been the sniper so frequently this season that it's easy to forget that Ray is also a team sniper.
I've been waiting on Ray to get hurt since he accepted his daughter's doll. I'm glad it wasn't a more serious injury. Since he's been struggling with how he left things with her, I was worried about him being distracted. Then I remembered that, when he was struggling with his loss of faith, he was able to stay focused in the thick of a mission.
The Mission: Capture the courier delivering meds to Azfaar Al-Hazred Jr.
You may have missed the fact that I do not like Thirty Mike. You're headed into a mission and you're going to start trash talking the guy leading the team. Didn't expect, but was glad, that he apologized to Ray when all was said and done.
Good on Clay for realizing there's more than one way to skin a cat. (How on Earth did that saying get started?) They didn't capture the courier, but they are able to follow the courier to his destination.
It was a great couple of episodes. It feels kind of weird having the season end so softly, but it can't be helped.
Did you guys have anything you wanted to add? Please drop your comments below.
Miscellaneous:
Sonny resurrected his nicknames for Clay! Pippy Blonde Stocking, Claymation
I do love the framing of Ray and his successful family life as Ray being a
Unicorn
. It makes a lot of sense.
The secret handshake was adorable.
I am more convinced now, than ever, that the letter about the senator will keep Clay from going Sta-21.