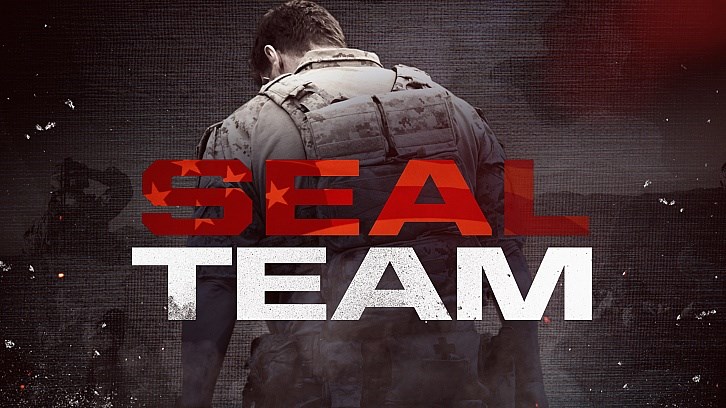 I didn't want to watch the episode. It wasn't because I thought it wouldn't be good. It was because I just didn't want to see conflict within Bravo Team.

It was indeed unpleasant. The worst moment for me was when Jason attacked Sonny for something he was doing when they were off duty. That was a low blow, in my opinion. We've seen Jason treat the people he cares about badly before. It's his least attractive trait.


Man, Jason dug in his heels about Bravo Team conducting the mission
his
way, despite the fact that his plan
never
worked during training. He wasn't willing to give up on his plan until--
--
Sonny talked some sense into him
. How bad do things have to be for Sonny to be the voice of reason? Perhaps it was the fact that it was Sonny speaking the reason that made Jason actually hear what was being said.
Jason, as usual, delivered a pretty good apology. When he kept them rehearsing his plan I knew that, when the mission started to go bad, he would enact Ray's plan and he did, which led to the success of the mission.
Aside: I was wondering, for a moment there, if they were going to leave the other hostages behind and rescue only the Americans. I was really happy when Jason told another woman (since the only other Americans were men) that they were here to free them.
Odd as it seems, it looks like Ray's career could get more interesting.
I do like the way the show is handling changes in the main character's careers while still keeping the characters on the canvas. The way the show is going I'm assuming we'll be a season 4. This approach means that Ray's character can remain relevant and interesting even as the canvas changes.
Jason was tasked with adding a new person to Bravo Team. In case anyone was wondering, Clay is being groomed to take over Bravo Team
years
from now.
Clay's never made a secret of his career goals. Interesting that Jason and Ray were taking that into consideration as they discussed the candidates.
I hope Snotty Clay doesn't stay around for long. I prefer the Clay I spent season 2 getting to know.
Ray's point was excellent though. Over the last 2 seasons we've seen the success of the contrasting personalities in the top two positions on the team.
As the writers have been hinting, Lisa was the one to break things off with Sonny.
I can't say that I think she was wrong. (That's aside from my wish they hadn't taken the characters down that road in the first place.)
But man-o-man, did I want to give Sonny a hug as he drove away. Sonny is a guy who deserves a Naima.
I still think we're going to hit the point where Lisa will have to struggle after sending her friends into a really bad situation. The new CO, Captain Lindell, earned some points with me when he reacted to Lisa kicking herself.
Lisa is Navy so she won't be hampered by the same agendas Mandy was, but what do you think?
Lindell kept his word about the physiologist. He introduced her to Bravo Team and we were treated with Jason telling his CO to FOff.
Luckily he didn't use those exact words, but he did let his displeasure be known. That moment was expected.
Luckily Dr. Pierce is used to working with tier one operators. These guys don't intimidate her.
I liked the fact that she didn't let the opportunity of Jason icing his knee with beer cans pass her by. I like that scene and think I'm going to like her.
As upsetting as some parts of the episode were for me, I thought it was another excellent episode.
What did you guys think?
Clay's Nicknames:
Golden Girl (E1)
Blonde Columbo(E2)
Blonde Rickles(E4)
Platinum Wonder(E4)