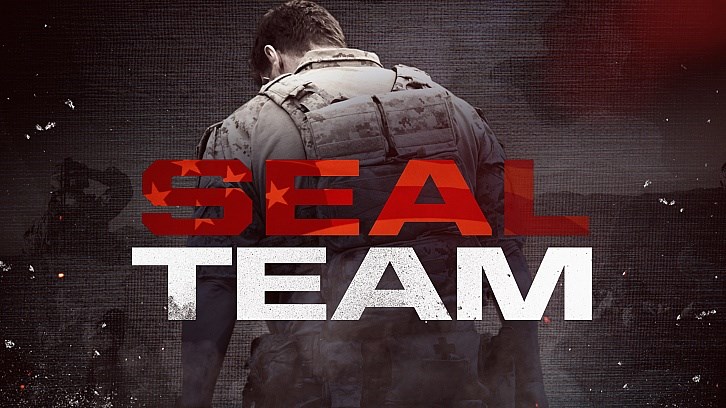 After nearly being blown to pieces Jason is, not surprisingly, struggling. Well he was struggling before that happened, but now the nightmares have started and it's getting more difficult for him to hide the chinks from Ray. Has any member of Bravo Team been able to convince Ray they were fine when they weren't?


Ray lets Jason get away with "I'm fine." for only so long. I think his superpower is knowing when to push. We saw him use his super power with Sonny as well.
Jason finally tells Ray about Diez and their last conversation just before he was killed. Diez was ready to quit. Jason confesses to hearing the footsteps and that they're getting louder. It might be time for him to make a change and stop operating.
After Bravo Team takes down their target Jason can sleep again. He even re-enlists for another two years. I don't quite understand why taking Vadim off the playing field suddenly allows Jason to sleep. Not a fault with the script just, I think, a different life experience.
Perhaps it's just that with the conclusion of this mission Jason is, once again, able to "Ignore and Override" his issues. It's obvious this story is over because he hasn't addressed his issues; just buried them. This is one of the elements that makes this story feel so real.
Jason's apartment is kind of sad. Emma needs to stop by for a visit. No self respecting daughter could resist decorating her father's hovel. To make it, at least,
look
like a home even if continues to be, just a place to lay his head. LOL
As for Sonny and Lisa....we all knew it was going to happen. Ray discovered that they're a couple. I thought we'd be a few more episodes further into the season, though.
Ray, who now has a major promotion on the line, spots them having a quiet moment on the balcony. Honestly, I don't think the promotion has anything to do with Ray's reaction.
Seeing the train wreck before it happens is another of Ray's special talents. The question is, can he do anything to keep things from hitting the fan this time.
The episode felt both a little quieter than the premiere and jammed with story. The episode had the action I love and some really nice character scenes (which I also). I'm really happy Mandy is still on the canvas and that her new assignment gives her the room to be a friend and show her stuff as an interrogator.
It looks like we're in for another great season.
Miscellaneous
The Santa Clauses were creepy.
Okay. I have re-watched the scene 3 times. When Brock suggested they watch soccer there was that a reaction shot of Jason? or the older gentleman who suddenly had dialog near the end of the episode. Anyone know if he's one of the consultants on the show?
It was a nice touch to have Clay mention the lesson he's learned in the wake of Swannee's death. It's advice I hope Jason, and a lot of operators in the real world, heed.
I felt cheated that we didn't get to see Sonny drink his shots in the wake of that bet.
Loved that scene between Sonny and Clay about having a life outside of the teams.
Clay's Nicknames:
Golden Girl (E1)
Blonde Columbo(E2)