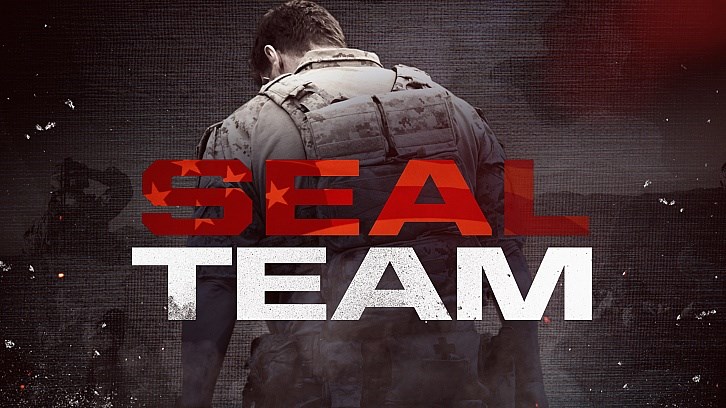 title: Go back to not speaking, Brock


Mission: Capture Khan
If anyone was surprised that Shaw decided to recommend breaking up Bravo Team, go to the back of the room. 😄 Punishing the team was one of the best ways to ensure the people who could affect Shaw's career
knew
that all the blame for not capturing Khan was squarely placed on Bravo Team, or possibly Jason specifically.
One of the things I immediately liked about this show is the way they show the strength of their female characters. Naima, who never let Ray lie to protect her or let Sonny us anger to hide from his grief.
Lisa Davis, who, as Blackburn said, had 'a group of the most dangerous egotistical men, in the world, eating out of the palm of her hand', and Mandy, who fiercely stalks the enemies of the United States so they can be brought to justice.
That success removes any justification Shaw could come up with to disband the team.
Bravo Team is okay, but Mandy is not. The move she made to get the team rescued costs her, her career in the field. That loss may be devastating for her, but I believe her when she says it's a decision she won't lose sleep over.
Everything Else:
When Jason heard Shaw's decision about Bravo Team, he marched off to confront Shaw. He thought better of it though. It appears that Blackburn's words in
Rock Bottom
finally resonated with Jason. He finally acknowledges that he hasn't bounced back to normal in the wake of his losses during the season.
I liked what Mandy told him; that she'd never seen anyone adjust to the unexpected on the battlefield the way Jason does. She believes he can make the adjustment in his personal life. He just has to do it. As we've all heard many many times…the first step is to acknowledge the problem.
This apology wraps up his current conflict with Emma, but does this personal revelation from Jason mean that he won't be repeating this same mistakes in the future?
His apology and revelation tie up this story rather neatly, but because, from my perspective, they've left themselves a neat way to remove his children from the story canvas, I wonder if we will ever see Jason face the same challenges and avoid the pitfalls?
It might just be me, but I like Jason as parent and I hope that that aspect of his personal life isn't forgotten as Jason begins to date again. But, given the way this season has gone, I'm more willing to trust the writers and just wait to see what happens in season 3.
Clay's father did decided to take on the challenge of (a) getting Brett Swann a Purple Heart and (b) changing the way the military handles the reporting of traumatic brain injury, but it doesn't look like retroactive medals is a winnable battle.
I'm glad they were able to redeem Ashe's character, but it still felt like Ashe using information he got from Clay was underused. Clay used that betrayal to coerce his father into helping him but, it felt like a bigger story was being setup then dropped.
Initially I wondered about the inclusion of a service for Swanny, but, ultimately, I felt it was a really nice way to end that story and Jason's speech both gave a sense of a larger community than just Bravo Team and underlined the sacrifices our soldiers make to protect this country.
Wrap up:
For me, this season was very, very strong. The show continued to nail the missions. For the first time, missions took more than a single episode to complete. Those extended missions turned out to be really satisfying. But where the show excelled for me was with the character work.
Great characters are what keeps us watching most shows, and this season SEAL Team added depth to the characters that was, for me, missing during a chunk of season one.
I was pleasantly surprised with the glimpse of how soldiers, prepared to deal with the loss of one of their own in a combat situation, can be so caught off guard by the loss of a member of their extended civilian family killed in a car accident.
The loss of Alana wasn't a one and done story for Jason either. The denial of the depth of his grief, and how it affected his personal relationships, played through to the end of the season.
When Ray backed up Jason's decision to refuse last rights to a cartel killer, it left him struggling with a crisis of faith.
This didn't happen to Ray over an episode or two. There was no magic solution. The story felt true and respectful and built to a believable crisis point and solution.
Clay's injury could have been a simple, superficial story about a guy who was depressed and angry about the possible loss of his career.
Instead, they used (what seemed to be) a throw away character to add some real depth to Clay's character as well as inform the public about an important issue facing the military today. The writers introduced this issue without losing sight of their character based story.
I fought the relationship because, given military regulations, it seemed to be a doomed relationship, or one that could only be salvaged, considering how RomComs work, by having Davis lose everything.
Once again, the writers surprised me. Davis did
not
give up her dream of going to OCS, she graduated.
How adorable was her moment in front of the door, just before Blackburn exited and told her she done good? Sonny's reaction/presence in this story earned him more points as my favorite character on the show.
All in all, this season SEAL Team went from a good show with a lot of potential to a great show that surpassed my expectations and hopes.
Miscellaneous:
Bravo 7 – What a great way to keep the team at a strength of 6 while leaving Clay's position open until his return.
Bravo Team shaved their beards! That was such a shock! Am I the only person who didn't recognize anyone but David Borenaz and Max Thieriot without their beards?
I love the moments when Bravo Team are just chilling together and ragging on each other. Sonny can't ride a horse!
For the most part, this season's final moments were all hopeful. I liked that. Was really happy that Brock and Trent were included. I fell over when Sonny told Brock to go back to not talking.
The fact that Brock drank from the water bottle after Cerberus licked all over it seriously squicked me out. My aunt's dog has her own water bottle.
Clay's Nicknames:
Blondie (E1)
Wonder Boy (E1)
Pin-up Girl (E1)
Peter Pan (E2)
Mr. GQ (E2)
Cover Girl (E3)
Bamm Bamm (E4, E7)
Ken Doll (E4)
Goldilocks (E5)
Romeo (E6)
Fabio (E7)
Blondzilla (E10)
Ricky Schroder (E15)
McDreamy (E15)
Young Jedi (E16)
Poster Boy (E17)
Sunshine (E22)