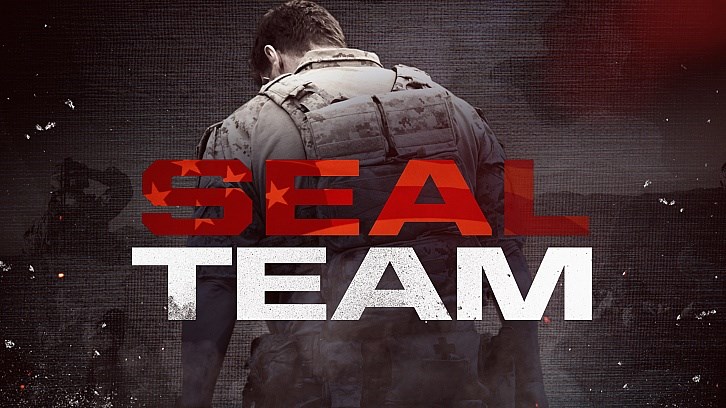 David Boreanaz has implied, in interviews, that in the final episodes of the season Bravo Team would be dealing with internal stresses affecting their ability to function as a team.

It seems as though Ray and Clay will be the source of those stresses. I'm curious to see how Jason handles the situation.

Ray has always kept an eye on the emotional state of the members of Bravo Team. If he becomes too consumed by trying to maintain his focus on keeping his brothers alive while bullets are flying he won't have time to deal with their emotional issues.

If this all becomes an issue in the field, how will Jason handle it? Or will Jason notice, before they come under fire?
Home Front:
In Mexico, Clay questioned Jason's ability as team leader. This week he questions Jason's selection of Ray to take the shot at Zuman.
None of this is out of line with who Clay is. He's young and we're here to watch him learn the lessons that will teach him to be as good a leader as his father was and that Jason is.
My problem is the fact that Clay is talking behind Jason's back. I'm pretty sure that's leftover from my high school days.
He says he respects Jason's decision, but it's telling that he mentioned it to 'Swanny', a member of Jason's team when he first started. He's still in the SEAL family, but he's not on Bravo team.
This is the second time that someone older and more experienced than Clay has cautioned him about questioning "the decisions and commitments of his brothers."
Seems like a vital lesson, especially for this career, that Clay is going to learn the hard way.
Clay, in his quest not to become his father, has decided to swing the pendulum way over to the opposite end of the spectrum. Instead of trying to have family and career, he's going to focus solely on his career.
It's interesting that, while Sonny influenced Clay's decision, he's embarking on adding life to
his
work life equation.
Jason opened his mind to the idea of dating. He accepted a date with Adam's widow, but can't get over the fact that she's Adam's wife.
I'm really glad about that decision. I don't think that I, as a viewer, am ready for him to get into a serious relationship just yet.
And while Victoria would appear to be the perfect match (she understands the issues of a relationship with a special forces soldier), his hook up at the bar is about the speed I can handle right now.
Ray attends, what appears to be a veteran's support group at his church. He's asking hard questions, but not getting any answers.
I'm finding Ray's story much more interesting because Ray's looking for answers in places other than the clichéd 'bottom of a bottle'.
Millions of people have crises of faith. They're asking the same questions about their faith that Ray is. The relatability (and complexity) of Ray's issues makes his story easy to connect with.
I was a little surprised that the group didn't have a professional leading it. (Many members of the clergy working with groups like these
do
have training.)
why
he's feeling this way or offer him more of a one on one session. But that's not what the scene needed.
I really appreciate the fact that the writers aren't offering the audience solutions that gloss over the complexity of the question. It's part of why the story is working for me.
The most disturbing part of Ray's story is that he's drinking with Bravo Team rather than being at home with his family.
The primary thing we have learned about Ray is how important his family is to him. To see his issues begin to distance him from his family, is what worries me.
Sonny spent the episode handing out responsible and pretty darned good advice.
Turns out he's about as sweet a boyfriend as we suspected. He has offered Davis solid support and his little wink, while she was saying good-bye was kinda sweet.
Davis finally broke the news about OCS to Bravo Team. As everyone told her they would, Bravo Team offered her support. Although Jason did note that he would not salute her. LOL
I'm going to miss Davis as well, but I am so happy that they didn't make her give up her dream.
Mission: Assassinate Taimur Zuman, Hezbollah financier
They have to kill Zuman while he's in Afghanistan for a meeting. Killing him in Iran, where he's been hiding, could lead to an international incident.
know
you want the job.
Did love Sonny telling Clay not to keep his disappointment too contained, because he doesn't want to go back to being the biggest pain in the ass on the team.
Sonny is a much steadier role model than I would have assumed when we first met him. Is Sonny going to be the one to step into Ray's therapist position?
Of course, the op doesn't go as planned -- this is television after all.
The bad guys change the location of the meeting. (General security measure, or were they warned someone would try to kill Zuman?)
This change forces Ray and Jason to crawl over open space to get to a new shooting position. This complication is a good indicator of the wisdom, on the part of the bad guys, in making the last minute change.
Between the sudden appearance of a body double, teenagers out flying a kite, and the uncooperative wind I initially thought they were going to abort the mission.
Ray took the shot and hit the man he'd identified as the real Zuman. It looked to me like the shot hit Zuman's chest, but the bullet, apparently, only clipped him. Given the existence of a body double, I have trouble believing the assessment of the situation is accurate.
Again the episode wasn't what I expected. The promo had me expecting that after the assassination (successful or unsuccessful) would turn into an extended fight to survive, with no cover and not quick backup/rescue.
The mission was pretty short, but the writers continue to give us good character stories. What we've been seeing over the course of the second season is what I was hoping for while watching the trailers before the series started.
The biggest compliment I can give these writers, as season 2 is winding down, is that they've earned my trust. I'm sitting back with my feet up and going along for the ride. What did you think about the episode?
Clay's nicknames are back!
Clay's Nicknames:
Blondie (E1)
Wonder Boy (E1)
Pin-up Girl (E1)
Peter Pan (E2)
Mr. GQ (E2)
Cover Girl (E3)
Bamm Bamm (E4, E7)
Ken Doll (E4)
Goldilocks (E5)
Romeo (E6)
Fabio (E7)
Blondzilla (E10)
Ricky Schroder (E15)
McDreamy (E15)