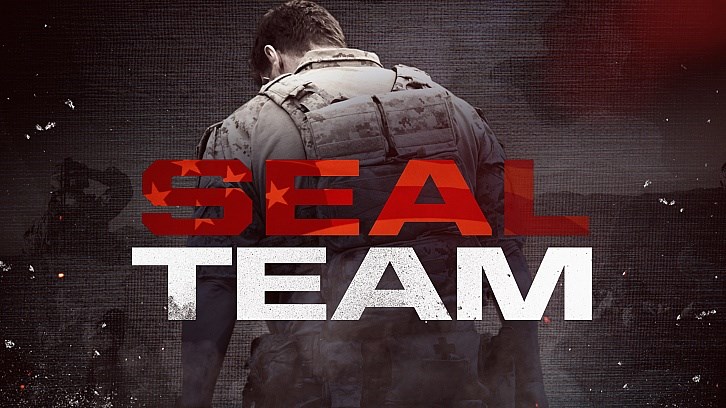 Home Front
My reaction to this weeks episode was a little lukewarm. I think, because of the long break, I was expecting the show to return with a bang, and it felt like a whimper. I'm comfortable with laying the blame for my reaction on CBS' scheduling.
Emma is accepted to the art school that, it seems, is her first choice. His fatherly concerns make sense, but it's his delivery that needs work.
One thing you can say about Emma: she never leaves Jason confused about how she feels. She lets him know. Bluntly.
I do agree with her on one point…Jason shouldn't expect her to give up her life to help raise her little brother. In the end he doesn't.
I kind of love Jason as dad. I don't mind that he comes across as gruff and intractable. He listens and isn't above admitting that he's wrong. And, like I said, he's good at apologizing.
Unfortunately, Ray is having a hard time. He's drinking too much and feels like he's losing his faith.
For me though, the true indicator of how bad he's doing is that he doesn't talk to Naima about it. She senses a problem, but he says he's fine and tries to distract her from her concern. From the expression on her face, he's mistaken if he thinks she doesn't know what he's doing.
While Jason accepts Ray's assurance that he's good (to do the job?), I am happy that Jason and Ray are communicating.
The weirdest thing for me was Clay running away from home. And yes, I say that fully aware that Clay lives alone.
It's been a while, but Clay is far from over Stella. They run into each other outside of a coffee shop. It's a quiet scene. Clay confesses to Stella that, if she'd asked him to choose, he probably would have chosen her and probably have been unhappy.
Clay still seems to be off balance. I don't have a sense of where his story is going and I find myself anxious to find out.
We know he doesn't want to become his father, but
how
will he accomplish that goal? Does he believe that the only way is by avoiding the relationship and/or family?
I am happy that they are not rushing Ray and Clay's personal stories.
Fine, I accept that Sonny and Davis are a couple.
Sonny bounced back from his near death experience in fine spirits. It just seems…very Sonny...for him to be happy he's alive and move forward.
It turns out Sonny's no slouch at apologizing either. He apologized to Davis for his reaction to the news that she got into OCS. I hope, regardless of what happens, that their friendship remains intact.
Mission: Execute a Rendition in the Democratic Republic of the Congo
Ronan Benga is the leader of a rebel militia group who calls himself "The Eternal King". If you're going to give yourself a title, "Eternal King" ain't bad.
Benga attacked a cancer treatment center that was built by an American businessman. He killed the man who built the treatment center and several American surgeons as well.
Benga assumes their ghosts won't be able to catch him if they don't have feet. My father told me bullies are, at their root, cowards. Benga does seem to prove his point.
Thank you to the writers for the Kouilou Spider moment. We can't let a moment to needle Sonny pass!
Cerberus got to take down Benga. Am I the only person who gets the impression Cerberus loves his job?
The moment he's captured, Benga decides to sell out his mentor, who is thought to have died in an airstrike. (Definitely a coward, IMHO.) It turns out he is alive and living in the area(ish).
Benga sucks at negotiation. He got nothing. (Unless you count the trip the Black Site.) Bravo Team got the intel.
They are only authorized to verify Kande's presence. If they spot him, a bomb will be dropped on the building.
The best they're able to do is get a bad picture of a woman who
might
be Kande's wife.
Jason ultimately, refused to confirm the sighting. I think it was the right call. The Congolese military already struck and missed.
For me, it wasn't a moral question so much as a practical question. Bravo Team was just guessing. Sonny and Clay figure the odds are he's there, take a chance and drop the bomb. Jason is thinking ahead to consequences of being wrong.
But, when it comes down to it, they were 100% certain he was in the building when they launched the first strike. He got out. They don't know how he escaped.
Kande's power increased after the first miss. What could he become after a second miss?
The episode was a quieter return than I was expecting. I enjoyed the personal stories more than the mission story.
I know missions like these exist in the real world and I really don't mind them as a viewer. As I said, I think it was more a matter of expecting something bigger after the long break.
I'm still not a fan of Sonny and Davis as a couple, but I accept that the story is going that direction. All that I ask is that it doesn't cost Davis her dream of becoming an officer.
I'm becoming more and more interested in how Clay adjusts to the consequences of the job he's decided he loves. Is he going to be able to become a better man than his father?
It looks like the back half of the season is going to be pretty good. What did you think of the episode?