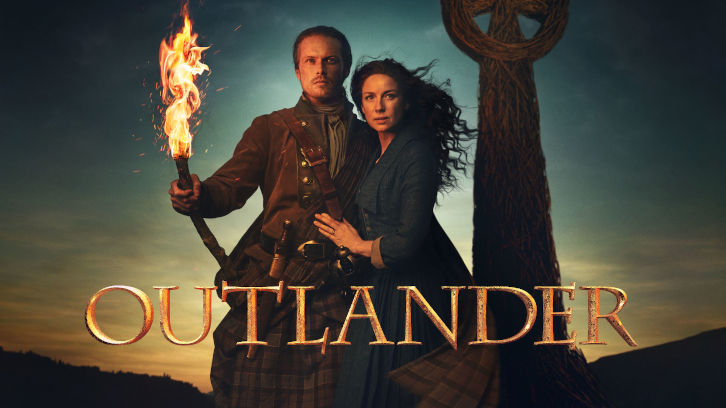 There are a lot of shows that try to deal with heavy subjects and tell a story. Too frequently, the message overrides the story and the episodes are just not that great. I did not have this problem with this episode of Outlander.

Even dealing with the laws created to keep both the landowners and the slaves in line, the focus was always on Jamie and Claire's story. Outlander is one of those shows that can embed heavy factual information in compelling drama seamlessly.


She's able to downplay her feelings until Jocasta makes a move that would make Colum MacKenzie proud.
She announces, without discussing it with her nephew, that she intends to leave River Run to Jamie. Neither he nor Claire can bare the idea of owning slaves.
I expected Jamie and Ian to have issues with how Native Americans were being treated, because it seemed so close to what was happening to the Scottish before Culloden.
Still, I hadn't expected Ian to be strongly against the concept of slavery. His reaction to the concept didn't feel like he was parroting Claire's opinion. It's not surprising, given his encounter with Gellis Duncan.
I suppose there are similarities between with how the British treated the Scottish and their attitudes toward slaves. In fact, most of the men at Ardsmuir Prison were sent to The Colonies as Indentured Servants (basically, slaves with an end date).
Their differing attitudes made me consider when Jocasta and her husband left Scotland for America. From the tidbits we got in the episode, it sounds like it was before Culloden.
It also made me consider that her approach to slavery held some elements in common with the laird/tenant relationship in the Highlands.
After Jocasta's announcement that Jamie would inherit River Run, Jamie hatched a plan. He and Claire could free the slaves.
Unfortunately, this society has set up laws to protect the slave owner's wealth. Jamie would bankrupt the estate trying to do it, if they lived that long.
Most movies and TV shows that deal with slavery are set closer to the start of the Civil War.
Outlander
is set about a hundred years earlier than that. I was aware of the penalty for a slave that draws white blood, but I had never considered the civil punishment for those in the community who didn't tow the line. That was an eye opener for me as well.
Even when he went to explain to her the only option, the best option, he was still on her side. He didn't bully or force her to alter her course of action.
He clarified the potential consequences of her actions. Claire, finally, painfully, accepted what needed to be done.
Claire accepted that the most humane thing she could do was to kill Rufus herself.
I do wish the conversation between Claire and Jocasta had had more depth to it. I wanted to know more about what Jocasta thought about her world.
It seemed obvious to me that Jocasta is a woman who recognizes that she lives in a man's world and is working to be what the men around her expected her to be, but I wanted to a chance to understand more about what
she
thinks about that reality.
This is only episode two, so hopefully we still have a chance to get to know Jocasta better.
Ulysses is another character I hope we see more of.
The Rollo vs. the skunk scene was adorable.
I like John Quincy Myers. I have a feeling that he and Ian are going to be a lot of fun to watch.
Did anyone else smile to finally have a scene where Claire is taller than everyone else in the room?
What did you think about the episode?