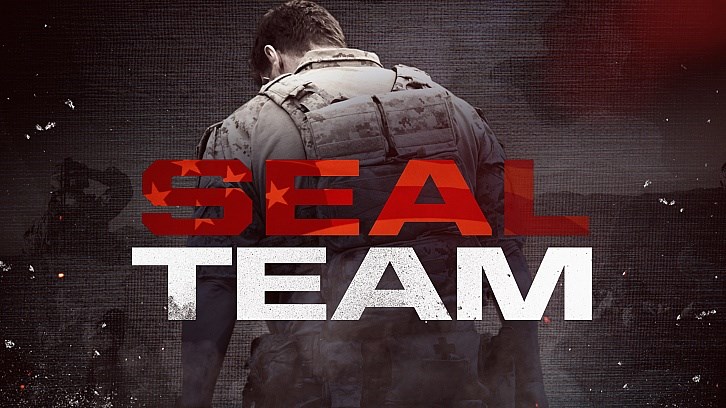 It's been six months and Bravo Team is still being evaluated to determine if they're fit to return to the field. Not surprisingly, it's making the guys a little nuts. Sonny is more than a little off the rails; even the team notices.

I wasn't really surprised that Davis is Sonny's emergency contact. What was a surprise was that the strip club collects emergency contacts…even from repeat customers. It's not my favorite side of Sonny, but, hopefully, that will be more under control now that Bravo Team is back in rotation.

I wasn't surprised by the time jump. Given what was happening at the end of season one, it made a lot of sense to let the dust settle. Most of the relationships are at good starting points for a new season – which is to say everyone started the episode happy and content.

Clay and Stella are still together. I loved her reaction to his being spun up. "I can live being afraid for you. I just need you to take my feelings seriously." Ray and Naima are, as usual, steady, strong and supportive. Jason and Alana are living together, platonically.


It's a very pleasant domestic situation until Bravo Team is put back in the field. It seemed clear to me that if Alana expected the divorce to make it easier for her to distance herself from the worry and fear for Jason, she was wrong.
She's acutely aware of how much time he's had to heal from the concussion and challenges him when he comes home to pick up his passport. When he returned from the mission, she seemed annoyed by how thrilled he was to get back into the field.
When he announces he's finally found a place of his own, he offers up assurances he'll be there for her and the kids if they need him. She claims it doesn't matter, because he won't be around anyway.
He wants to know what she wants from him. It's pretty simple. She doesn't want him to die. He promises her he won't die. She doesn't believe him.
I have a little problem with him making that kind of promise. (Not criticism of the episode. I'm sure a lot of military give their families this type of assurance.) It's a promise he can't guarantee. Things happen in war zones…like helicopter's being shot down and people shooting guns at you. I was glad Alana called him on it.
But that's not Jason's most tense relationship. He and Ray are barely talking. Ray's done six months in purgatory, but Jason isn't willing to forgive. When Ray tried to talk to Jason in the 'locker' room, it was obvious that even the other team members picked up on the tension. It was palpable.
Ray lied to him and someone died. Ray demands to know why the lie about his shoulder is different from the lies Jason is telling the doctors about his concussion. The doctors aren't his brothers or his best friend.
On one hand, I really hate seeing Ray exiled from the team, on the other, I'm glad they didn't sweep this story under the rug. It's too important a relationship to rush through. Plus it gave the writers an opportunity to remind us how smart Sonny is.
When he tells Jason that the only thing that scares him is being separated from his team, it is a pretty clear reference to Ray. Not to mention his frequent reminders to Clay that his stint as Bravo 2 is temporary.
Which brings me to the one thing that irked me. The price for letting the 'Ray in exile' story unfold at a slower pace is that I have to deal with Clay as Jason's number two. I know Sonny didn't want the position (he made that clear in season one), but Clay's been on the team for about 5 minutes.
Trent's been there longer.
Did anyone else cringe when Clay challenged Sonny about his stepping away from watching the door to pick up the guy they were supposed to rescue during the exercise at the top of the episode? I could understand Sonny's reaction. Whether or not Clay was right…I'd have a serious problem having someone with a quarter of my experience talking to me like that.
Ray has Naima in his corner. As usual, she breaks the situation down to its base and most important elements. She doesn't think her husband should put his entire future in Jason's hands. Naima plants the seed in Ray's mind about joining one of the other DEVGRU teams.
Yes Ray will return to Bravo Team, but what fun would it be if there weren't more conflict ahead.
We also got a rare moment with Blackburn and Davis. Davis reapplied to Officer Candidate School. Blackburn told her to go for it. He sees in Davis a natural leader able to keep "a group of the most dangerous egotistical men in the world" eating out of the palm of her hand.
He tells her to go if she gets in. I can't help but cheer the notion. I absolutely loved that we got that moment. For these two characters, especially, these moments are too few and far between.
Let me not forget the new guy. He is the new EOD specialist. His name is Summer. I cannot adequately say how much I hope that Summer is a call sign and not the name his parents gave him when he was born. Loved his flip flop laden entry. He's a pretty mellow dude.
Jason made him promise to keep freaking out Sonny when he agreed to become a permanent part of Bravo Team. Excellent.
With all of the character based stories going on the mission this week was pretty straightforward.
An American oil rig off the Nigerian coast was boarded by armed militants. Two Americans were killed. The belief is that the new terrorist group is planning to sell the stolen oil to fund their future missions. Bravo Team is more than up to the task and, unlike the opening sequence – which turned out to be an exercise, – we didn't get a Jason health related pause.
I was glad they decided to avoid that tired cliché. Instead, the suspense came from the time required to diffuse all of the bombs. That aspect of the mission kept them on the rig until daylight and the loss of Davis giving them a heads up on the movement of all the bad guys. No worries though. They rescued the hostages and Jason called for their EXFIL.
Everyone breathed a sigh of relief until more bad guys came racing up on speedboats. These guys had a rocket launcher. I mean really, while shopping for weapons during your take over of an oil rig, why not buy a rocket launcher.
All in all I think it was a great season premiere. I'm looking forward to what the show has in store for us this season. What did you guys think of the season premiere? How do you feel about Ray and Jason? Clay's position as Bravo 2?