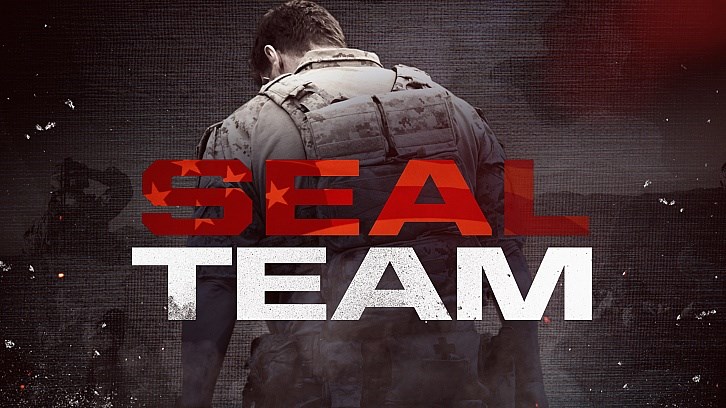 Everyone back at the TOC struggles to hold things together trying to figure out if anyone survived the helicopter crash or if they're spinning up for a recovery mission.

So far this season the bulk of the stress moments we've seen Lt. Commander Blackburn in have had to do with him managing obnoxious, non-military personnel giving him grief. Here we see him managing a situation that he has emotional stakes in as well and, once again, he proves why he's the right man for the job.


I know, you're right. The SEALs have extra training and more time in combat than that pilot. Not to mention he was likely in shock, having just been in a crash, but most civilians know to duck when they hear gunfire.
The crash survivors make it to a farmhouse. Nouri Halani is assumed dead because was thrown out of the chopper during the crash.
Jason has a leg injury and a pretty serious concussion judging by his confused speech. One of the other SEALs (an unnamed extra) is also injured.
The rest of Bravo Team is rushing to get the survivors some back up. Sonny exhibits why he's not Bravo 2.
When they run into a coupe of teenagers Sonny wants to take no chances that they're not who they appear. He advocates shooting them. Ray notices that they're carrying hunting rifles not weapons of war.
Sonny is clearly running on emotions. But, given what happened with the 10 year old, is Ray in any better shape when he makes the decision to let the boys go? This was the one question I wish we'd been able to get an answer to during the episode.
Did Ray make the right call? But, I can't think of a way it could have been answered definitively given that every fighter within 3 miles, with a gun, was on the way to 'kill all the Americans'.
Jason tries to fill Ray in on his theory about Xeon and the murder of Echo Team.
But Jason's brain is a little too foggy to try and convince Ray of something that is still nearly 50% conjecture.
When they get word that Nouri Halani is alive Jason goes for him alone.
The Halani brothers are a piece of work. Nouri is certain, and probably right, that Abad left someone with a shoulder mounted rocket to take out the helicopter if the American's arrested Nouri rather than kill him.
When Jason questions Nouri he admits that Cutter wooed Abad by telling him how rich he could get mining. He also tells Jason where they can find Abad.
Looks like we finally have the definitive answer to why Echo Team died and who was behind it.
At least now Jason has enough information for Ellis to do something with. Although, I can't yet see how Cutter could possibly be held accountable.
I think the connection (evidence?) that's missing how Abad knew that Steve Porter had found evidence of the rare earth metals in the soil. I still want to know why Porter had that drill in that tunnel.
What did you think of the episode? Cutter is at the root of the attack on Echo Team, but do you think he's directly responsible?