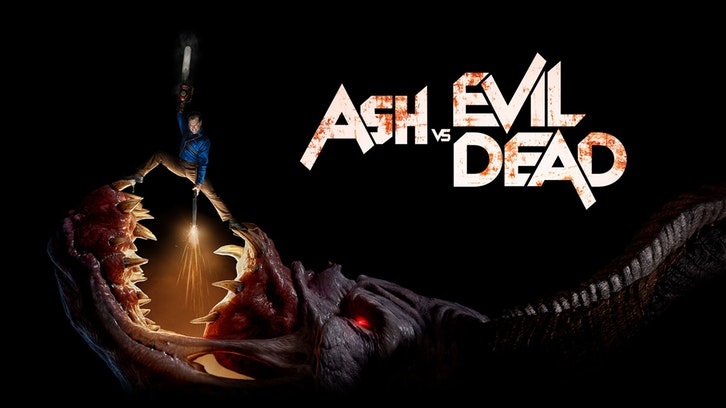 Previously on Ash vs Evil Dead: Ash and Brandy are alive again, Ruby is definitely dead, Kelly is still looking pretty dead, and the Dark Ones are making the Evil Dead worse more evil and a whole lot more dead.

The series finale of Ash vs Evil Dead picks up immediately where the penultimate episode left off. As the giant monster(s) ravages Elk Grove (and the rest of the world), Ash comes to terms with the mission that has been his life: Killing dead things. He's been doing it for nearly 40 years and when faced with his greatest challenge yet, he's not in much of an ash-kicking mood (Sorry). In the end, it's going to take the help of his family to help Ash realize his destiny.

Longtime fans of Evil Dead can expect an enjoyable finale. It's filled with more CGI than any previous episode of the series, but it does so in a way that raises the stakes higher than they've ever been. Those hoping for an ending that ties everything up with a neat little bow will inevitably be let down, but longtime fans should know that a franchise as groovy as Evil Dead never really dies.

Quotes from the episode:
"That thing is bullshit, man!"
"Ok. This is a bit worse than usual."
"Great, I've doomed humanity."
"My father always said I ran from my fights."
"Hey you maggot assholes!"
"How about if you taste the mettle of man?"

Tune in to Ash vs Evil Dead on Sunday @ 9 PM on Starz. Be sure to come back here to SpoilerTV to let everyone else know what you thought of the episode.