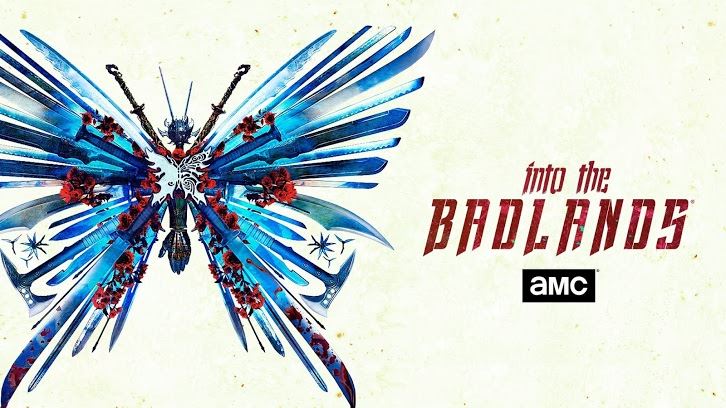 Up until this premiere Into the Badlands had been a show of potential, falling just short of reaching greatness. Its first season highlighted the jaw-dropping choreography and fight sequences we can expect from Into the Badlands, though in only six episodes, it only just touched the surface in its world building.


Season 2 was a marked improvement. The addition of Nick Frost as Bajie injected some much-needed energy and humour into the show and the world started to be fleshed out more, as the characters explored outwards into the badlands. Characters such as a Sunny and Widow continued to shine as badass heroes and anti-heroes, respectively.
However, there were some characters who were just straight out annoying and useless, and who bogged down the proceedings - Oliver, M.K., Veil, and Jade - to name them. Also, though Quinn made for an entertaining antagonist in doses, his hammy acting quickly grew tiresome. He should've stayed dead after the conclusion of season 1.
Now, Season 3 has arrived, and all those annoying characters, except for M.K., are gone. More screen time can be spent on the characters who matter, in addition to the new members of the cast, who are already very intriguing.
One of those new regulars is August Sherman as the menacing Nathanial Moon, who was a strong supporting character in his brief stint last season. The episode wasted no time in thrusting him into a bigger role with that beautifully choreographed fight scene between him and The Widow. Moon as the Widow's baron is sure to make a powerful duo this season.
Another new addition was Babou Ceesay as the mysterious Pilgrim who enters the Badlands with an army and two young Gifted ones, laying waste at episodes end to the guard station.
Season 3 was really a recap of what happened and a sign of the chaos to come. It eased us back into the lives of the many players left standing after Season 2's bloody finale. Sunny's baby has The Gift, which is found out soon after he reaches Lydia's camp for refugees, reunited with Bajie and Tilda. The latter is now leading her group known as The Rabbits.
We can't forget M.K. also, who was more tolerable in his short screen time in this premiere. The poor boy has lost his powers and is trapped in The Widow's estate, with no sign of Sunny to the rescue. He's edgier and angrier, and hopefully nonetheless more angsty. With two more young lads with The Gift having entered The Badlands, violent times are probably ahead not just for M.K., but all of our heroes.
The premiere didn't offer anything special, but it did set up a very intriguing season, in what seems like a fresh start with new antagonists in tow.
8/10