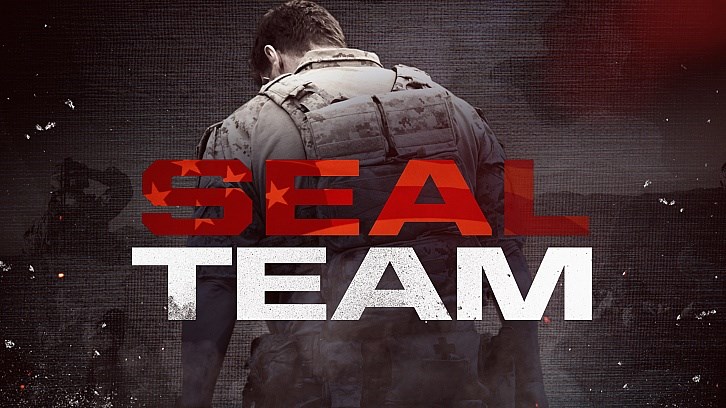 This show has cemented itself on my must watch list. They have a good handle on what the show is now and the ensemble settled in nicely. Although this week I find that I still have issues with Clay's personal story. First…


The Mission:
Alpha and Bravo teams are assigned to escort a couple of techies into Iraq, near the Syrian boarder, so they can recover the processor of a hacked (and hijacked) drone that crashed in enemy territory. The mission is vital because the drones provide vital, sometimes real time, intel that keeps thousands of soldiers alive.
It surprises me how satisfying the simple missions on this show are. They don't feel the need to add three or four twisty complications. They're not afraid to keep it pretty simple and let the action and characters carry the day.
The teams got into the city with no trouble. Unfortunately, Spenser falls through a weakened floor into a basement when a missile hits its mark nearby. Other than a manufactured moment or two of tension all he had to do was wait to be rescued.
The DIS representative was annoying. I loved it when Sonny called her on her attitude. Seriously. You are being escorted into a war zone, and you think it's a breech of security, during a planning meeting, for someone to want to know how long it's going to take you? Yup, I cheered Sonny on.
I also recognized her response as defensive tech speak for 'I don't have a clue how long it's going to take but, I don't want to admit that to you mere soldiers.' Ha! When Sonny pulled out the saw, I cheered. Where the heck did he get that thing?
I've never served personally, but it just seems like the first instinct would match Jason's---find a way to accomplish both tasks, the mission and the rescue.
I have no problem with a General looking at the big picture and making the decision to leave a man behind for the greater goal, but the lack of empathy for Jason's position grated on me as well as Blackburn, et al. We in the audience weren't the only ones who knew Jason was ignoring that order.
Spenser managed to get himself out from under the block of stone that landed on his leg. Unfortunately, his radio didn't survive the fall, and Ray had to continue on to his assigned position. Ray wasn't happy about it but none of these guys have to be told, as the General said, "the mission is the first priority".
I know I've mentioned that I want to get to know more of the regular faces on Bravo team, but I think the fact that an important part of the ensemble are the support personnel was the right decision.
Traditionally these types of shows focus mainly on the soldiers walking into the danger zone. This show makes it clear that, while the guys under fire get the glory, they couldn't be successful without the people back at the TOC.
Once the guys realize the enemy is moving through a tunnel system, it's Davis' keen eyes that locate the tunnel entrance. With that information they're able to retrieve Spenser and make it to the exfil point.
On the Homefront:
Jason and Alana have another talk about getting back together. Early in the series Alana made it clear that one of the things, a major one, was for him to talk to her. He seems to have stepped up in that regard and has made it clear that he wants to come back.
Their son, Mike, mentioned a comment Alana had made early in their separation, about them not getting back together until Jason left the Navy. Alana wouldn't ask that of Jason, because she accepts who he is. When she talked about life after he did retire from the Navy, they were together. It gave me the feeling that this estrangement won't last too much longer. I hope not.
Davis and Danny are officially a couple. It was kind of interesting seeing the formal SEAL as the vulnerable one in this relationship. I'm curious to see where this goes. There's a part of me that hopes that Davis gets accepted to OTC, but I worry that, that would mean losing her as a regular. I'd rather she stick around.
I think it's partly because I don't trust Stella. I keep thinking she's a spy or a reporter or something. She moved in really quickly and always seems to know more than she should know before she should know it.
For example, in this episode she knows about his deployment before Spenser mentions it. She then gets him to tell her where they're likely going to be deployed. It's just suspicious to me.
On top of that, their chemistry doesn't click for me. I don't believe them as a couple, so the engagement scene didn't make me all mushy.
That's a minor thing in the episode overall. This was another successful episode for me. I like the way Spenser has been integrated into the team. It was good to have Ray back in the field. What did you think of the episode?