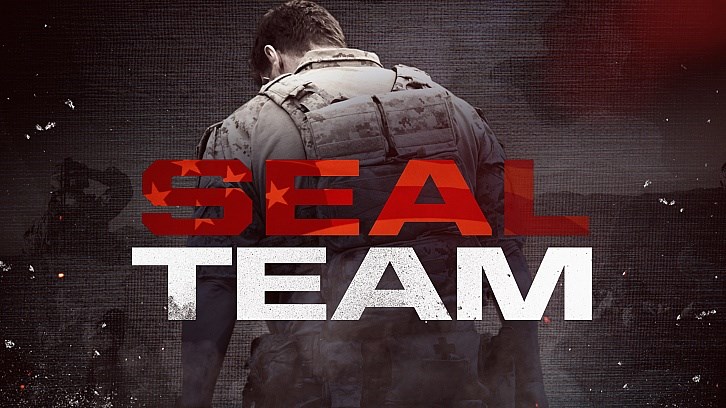 It's Clay's first day with DEVGRU. He's nervous and, in some ways, I was too. I have had so many issues with this character that I wasn't sure what to expect in this episode. All in all I think his first day made for a really good episode.

His first mission with DEVGRU is to go into China to rescue a Russian defector and his wife. Their plane crashed in China during a lightning storm. Unfortunately, the Russian's Alpha Team beat them to the crash site, but they didn't find the defector and his wife (Dimitri and Katya).


The Russian couple managed to get away from the wreckage, but the Alpha Team is tracking them. Cerberus gives our SEALs the upper hand. His ability to track them by scent means they don't have to track. They can go straight to the couple.
The couple is hiding when Cerberus finds them. Sonny, subtle guy that he is, tries to talk them out of their hidey hole by threatening to toss in a thermite grenade. Clay earns his keep by using an approach that is actually subtle. He offers medical help for Katya.
While they're treating Katya, Dimitri takes off. I think he was driven by guilt over getting his wife into this situation. When Sonny and Ray criticized Dimitri's stupidity she stuck up for him. (I still think the argument they started on the plane is going to have to get finished, later, behind closed doors.)
As much ribbing as they were giving him about cases of beers, the Team remained cognizant of the fact that Clay is still in training. They made Clay assess situations and consider potential outcomes.
This was one of the moments where I found myself waiting on Clay to do something obnoxious. But he did, generally, keep his mouth shut, listen and, hopefully, learned. He even got a case of beer added for saying something smart.
We still had to suffer through a jerk. It was the State Department Liaison. Yeash, The guy's stress level was off the hook.
At one point, I thought maybe he was going to have a heart attack. I loved that he took Davis' explanation of what Russia's Alpha Team was and echoed it to his superiors.
I loved watching the team absentmindedly play with Cerberus during the briefing in the SCIF. I've noticed it before but I wasn't sure it was going to become part of the fabric of the show. It looks like it might.
Sonny finally seems to be getting a storyline. More, more, more! I love that this show is mission centric, but I am anxious to learn more about these guys. The early episodes focused on only three main guys. It's made me anxious to learn more about the rest of the team.
Back at home, we got to see Jason and Naima interact. It was clear that she considers Jason welcome in her home. When they returned from the mission, it was clear that, while Jason may be welcome, what he really wants is to be back home with his family.
The show still feels like it's improving every week. I'm looking forward to getting to know the other members. What did you guys think of the episode?