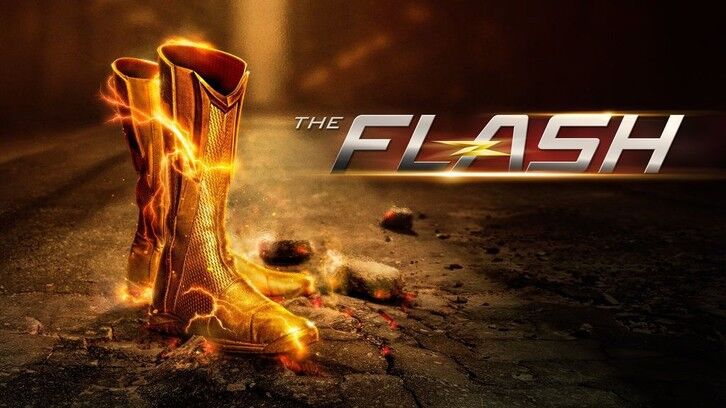 My hopes for Episode 3 were high; I saw a few early reviews discussing how great and action packed it was. Sadly, I have to disagree. While, it was great to get the Red Death reveal, that is about all I can rave about from "Rouges of War. Let's get into it.
Barry and Iris
When written well, Barry and Iris are always highlights of the show. Finally being allowed to really work together to solve problems gives them the chance to shine as a super powered couple. Iris uses her skills of observation, empathy, and investigation while Barry uses genius and speed to crack the unsolvable. Together, they were able to figure out how to get the rogues to come back to the table. That with some of their couple cuteness is what we have always wanted for West-Allen. Though we are getting that, we didn't get much else from the rest of the episode.
Rogues
When you even have other rogues making fun of Chillblaine's "suit", you might want to switch it up. Mark being pretty ridiculous aside, the suit only makes him a less serious threat. His betrayal should have been seen coming a mile away. He would do anything to get Frost back- he told Barry that to his face, but of course Barry had to give him another chance.
The other rogues did provide some slight entertainment. Hartley, more than anyone, has shown some growth as a character. He's matured and is very sure of himself. Though he says he isn't a killer anymore, his potential villainy is still intact.
Team Flash
I was trying to come around to the Chester/Allegra set up, but I'm finding it irritating that he's chasing her. They have known each other long enough for Allegra to be on or off the fence. Running away from someone as understanding and kind as Chester just doesn't ring true. She should be able to tell him what's up soon- there are only a few episodes this season, so the will they, won't they drama isn't winning hearts.
Khinoe (I can't with this name) is an empath like Cecile. Why do they have the same powers? It's annoying as hell with one character reading minds when no one asked them to. To double down on this seems silly. Are we going for a Poison Ivy-like character with the plants and nature stuff? She's talking to them now, right?
Red Death
A super speed powered Bat Woman is a great rival for Barry. I just hope it's done justice. The "I am vengeance" line probably put fan boys in a downward spiral. That alone made it worth doing!
Other Things I Was Thinking
-Will Iris be able to help bring Ryan back from the negative Speed Force's influence? It would nice to see their friendship be a part of her redemption.
-Barry and Iris in France was cute.
-Khione is a total bore. Why kill Caitlin for this? At least she was a doctor and could help.
-Mark's bomber jacket with no shirt look is laughable and not even a little menacing. Give him a real suit please.
-Red Death and Flash race/fight soon please.
Once again, The Flash has managed to spit out two duds in a row. I am trying to stay hopeful for the rest of this final season, but if we are looking at odds one out of three isn't saying much. Episode 4, it's on you! What did you think of "Rogues of War"?
You can catch The Flash on Wednesdays on the CW. As always, thanks for reading.