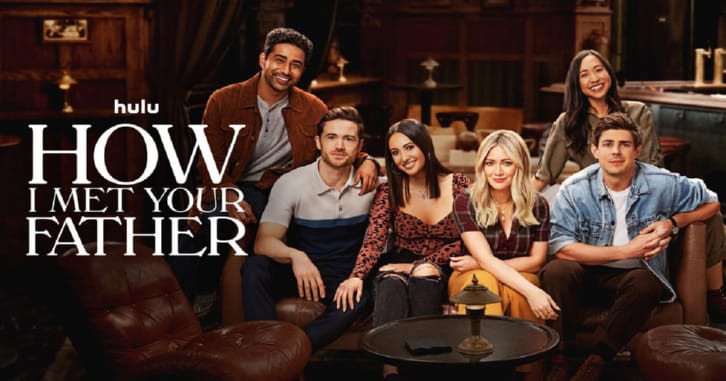 I have a fondness for How I Met Your Mother that extends beyond reason. Yes, I am fully critical of the series finale--or better yet, the final season overall (minus a couple of outstanding scenes with Cristin Milioti), but the show meant a lot to me during its 9-season run. So I walked into HIMYF with a lot of trepidation as well as low expectations. And, you know what, I am enjoying what I've seen so far.

My one issue about this show so far had been that there weren't enough jokes. While a ton of sitcoms nowadays aren't exactly known for their laugh-out-loud moments either, I knew that HIMYF could eventually find its footing and start delivering worthy jokes. Pairing Sophie with Jesse in a friendly subplot comes at the perfect time in the season, and their pairing ends up producing some of the episode's biggest laughs, particularly when they start getting mixed signals from the buyers of Sophie's art piece. How I met Your Mother always had a great time zigging just when you think it was going to zag (and yes, I promise to limit the comparisons in the future), so watching Sophie and Jesse realize that the buyers' biggest red flag wasn't that they wanted to bang them (or just Jesse), but that they were actual, literal hatemongers who were prominent leaders in the Men's Rights Movement. It's such an absurd turn of events, and Hilary Duff and Christopher Lowell play off each other absolutely beautifully.

The subplot has to return to the core endgame couple (and Sophie and Jesse are endgame, there's no doubt about that, right?), so the emotional punch the episode hits at the end comes out of nowhere. I appreciate the show's attempt at "hitting the reset button" for this couple, and the self-aware way it makes Valentina scream the one thing audiences are yelling: they (Sophie/Jess, Valentina/Charlie) are going to end up together. Eventually. Somehow. Until then, we're just here for the ride--and there's nothing wrong with that.

Where The Reset Button excels even more is Valentina and Ellen's storyline. Their double date ends up being as disastrous as a sitcom double date can be, but with a fun twist only the How I Met universe knows how to produce so well. Valentina's date is just a Rando body with an emoji that is constantly changing depending on the topic at hand and/or the way he is feeling. It's a cute, albeit hilarious, little detail that absolutely left me smiling. More fun stuff like this, writers!

Unfortunately, Sid and Hannah are the weakest characters for me. They aren't fleshed out enough and still feel like caricatures of Marshall and Lily, except significantly less funny. The way they were trying to pimp Charlie out for airline miles in this week's episode just didn't land as well as the show intended, but at the least it culminated in a Charlie-meets-someone-new moment at the end. Still, it was an excruciating and unnecessary subplot. I know the writers can do better for these characters.

There's a lot to love about this show, and season two is on the right track so far. If it elevates its comedic material just a little bit while continuing to build on the legacy of the world, giving just enough hints about the future (Sophie's portrait still exists in the flash-forward with her son! And how does Barney Stinson fit into all this?), then I have hope we are in for a fun ride. I'm excited for what's coming, and to review this show on a weekly basis going forward. What do you think of the sophomore season so far? Sound off in the comments below!