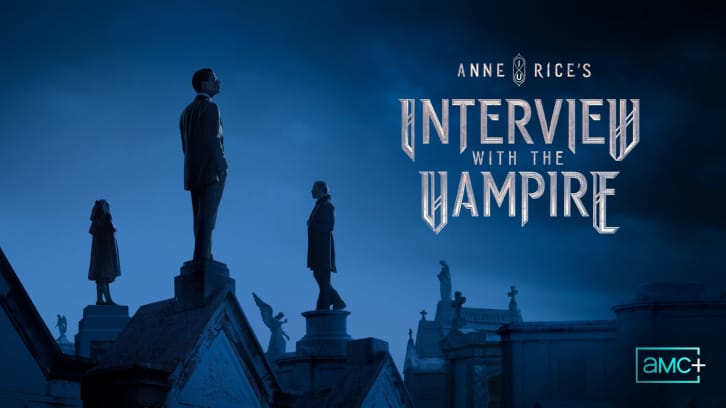 Interview with the Vampire
1x06 "Like Angels Put In Hell By God" is once again a recognizable episode not only for the show itself but also for readers. Louis' internal struggle and Lestat's manipulation are perfectly shown in this episode. While Claudia is in the middle trying to get Louis to react. Time for a review!
Here we go!
Following
the end of the previous episode
, Louis finds himself recovering from Lestat's attack in Claudia's care while struggling with himself on whether or not to walk away from him. Although Louis's internal struggle is perfectly captured, this doesn't mean that the decisions he makes are healthy. After Lestat's attack, what Louis should have done is get away from him forever.
However, Louis, despite Claudia's objection, returns to his side. It's indeed common for victims of abuse to be reluctant to leave their abusers and even when they manage to separate from them, they return to their side.
And playing devil's advocate here, Lestat aids Louis' decision by manipulating him in the way he knows how. But it's not a very good message being sent by
Interview with the Vampire
1x06 "Like Angels Put In Hell By God" with Louis returning home with Lestat.
Louis tries to put some rules in place to feel like he's in control of this whole situation. But, how could it be otherwise, the only one in control here is Lestat. Because Lestat, immediately after agreeing to Louis's conditions, betrays Louis.
Louis's condition is already surprising. He is giving up one of his principles to go back to Lestat. Louis not only asks Lestat to kill Antoinette but he also agrees to feed on humans. So Louis gives up who he is to get back together with Lestat, which is already really bad.
Of course, Lestat doesn't keep his promise and hides Antoinette and when Claudia shows Louis the truth, he doesn't react. Which is again a huge red flag. The show indeed tries to rationalize and justify his decisions by blaming it on the connection between a vampire and his creator, but this excuse falls too small for the type of decisions Louis is making in the episode, ignoring all the warning signs.
And while all this is happening, what happens to Claudia? What happened to her
in the previous episode
marked her in a way that
Interview with the Vampire
1x06 "Like Angels Put In Hell By God" fails to show. She became less innocent, less bright, and much more…pragmatic and cold.
Claudia sees the situation between Louis and Lestat from a much clearer point of view since she is not caught up in the attraction and love between the two of them. This gives Claudia a much more complete picture of Lestat than Louis will ever have. So she sees his lies and manipulations. Claudia is desperate for Louis to react, but she realizes that he is too blinded to do so. So she leaves that house for good.
However, it's Lestat who goes looking for her and brings her back. Lestat always envied Claudia because he felt that she took away a part of Louis that he will never have. So he envies Claudia for having a part of Louis and, at the same time, resents her for this reason.
Despite this, Lestat is aware that Louis needs Claudia to be truly happy, and he wants him to be happy, so he brings her back to the house. But Claudia, again, is not fooled. She knows that Lestat is too selfish and manipulative to change or want to. The only solution she sees is to kill him... and she needs Louis. Claudia is convinced that he will help her because, deep down, he also wants to kill him.
WHAT?! I guess Louis does realize the way Lestat manipulates him and lies to him but he finds himself unable to get out of that toxic relationship…unless Lestat dies.
But Louis's bombshell moment isn't having the desired effect on Molloy is that Molloy has fallen asleep — which leads into one of
Interview With the Vampire
's patented tonal whiplash moments. Suddenly Rashid, Louis's human assistant in 2022, appears and Molloy wakes up. It looks like he's just been inception by Louis. Is this significant? It seems so!
Agree? Disagree? Don't hesitate to share it with us in the comments below!