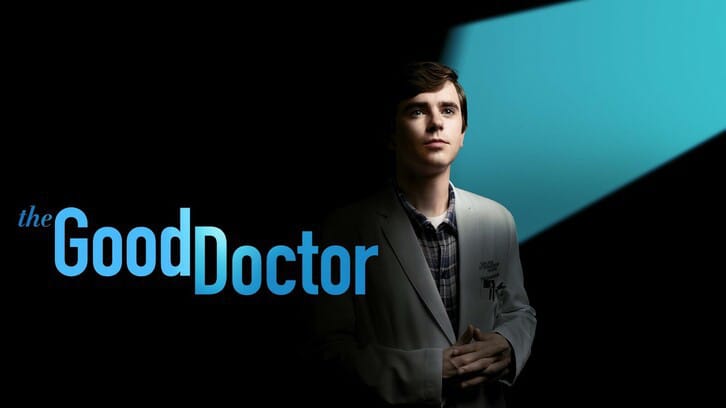 New week, new review!
The Good Doctor
6x15 "Old Friends" brings Jared back home as Lea deals with the vertigo of change and Morgan clashes with Jordan over the right approach to treating a patient. Time for a review!
Here we go!
"Old Friends" brought back a character that hurt us a lot to lose: Jared. He continued in medicine, just not in surgery. That subject brought back too many bad memories, like how he felt like a failure, so he decided to make a clean slate. The problem is that he did it at the cost of his professional happiness.
Being a celebrity's private doctor may seem cool, and it is, but it's not why Jared became a doctor. It's not what he feels accomplished with. And Shaun realizes it and confronts him with those feelings that he doesn't want to admit.
Shaun is brutally honest for better and for worse. Sometimes, that honesty forces you to face fears and feelings that you are not prepared to face, including the feeling of failure and lack of professional fulfillment. That's what happens to Jared. But when they are working together, Jared is reacquainted with all the good things that being a surgeon made him feel. He rediscovers what he's really passionate about…and how good he is at it.
So Shaun is willing to help his friend, even if he's reluctant to let himself be helped. And that encourages Jared to be honest and to rediscover himself. It encourages him to go back to the place where he was never meant to go. Jared came home. And thank goodness, because his former boss was an idiot.
Jordan and Morgan have a strong professional disagreement on "Old Friends." Lim mediates between the two in the best way because the truth is that both positions are understandable. Jordan has very strong convictions and the patient asked her directly what she would do. Jordan couldn't lie to her.
Perhaps, the correct thing to do would have been to tell her that the option of continuing the pregnancy was not viable. However, I think the most ethical thing to do was to do what Jordan did. Morgan, for her part, doesn't understand how her patient can choose to let herself die knowing that that baby won't make it. And the answer is hope. Hope is wonderful…but also dangerous.
The patient indeed has the right to refuse a certain treatment, even at the cost of her life. Just like a patient signing a do not resuscitate order. And yes, I may have felt that Morgan was pushing too hard to change her patient's mind. With that said, I understood where she was coming from.
Despite the hope, that baby had no chance of surviving and waiting would only cause her death. Jordan also realized this and therefore spoke to their patient honestly. It's an unfair and horrible decision for parents to decide to let a child go but it's the only thing they could do. They will never forget Esther but they will be able to give her brothers and sisters and talk to them about her, making her life beyond that hospital, beyond that day, and them.
In another order of things, I liked the family scene that we saw at the end of "Old Friends" between Jordan, Morgan, and Lim. I love these scenes full of friendship and relaxation after a hard day at work.
For her part, in "Old Friends," Lea struggles with the changes that the arrival of the baby will bring to her life. She is aware that the car she has isn't exactly a family car, but she can't get rid of it. That car contains many memories and has accompanied her at key stages of her life. And having to change it is largely heartbreaking for Lea. And it's not because of the car itself.
The car is just a symbol of the way her life is about to change forever. Lea wants her life to change but she's scared too. It's as if she is about to jump from one ravine to another, from one stage of life to another. And yes, she can't wait to jump but she also has vertigo. All changes are scary.
In the end, Lea and Glassy found the perfect solution: Lea jumped into the new stage of her life but took with her the memories and experiences of the old one, the feeling that what she lived through doesn't disappear... just transformed.
In "Old Friends" Park confronts his past. The man his ex-wife cheated on him with is in the hospital looking for much more than a cure. Park still holds a grudge against him, he just can't forgive him for destroying his marriage. After his conversation with Morgan, he realizes that he is not a person who forgives especially quickly because, sometimes, anger blinds him too much.
The cheating was indeed a trigger for them to separate, but the truth is that many other things contributed to it. Parker needed a culprit for what happened with his marriage and he found it in that man. It's easier for him to do that than to look a little closer and realize that things weren't going well before that.
Of course, that doesn't take the blame away from that man or Park's ex-wife for the cheating, but it can allow Park to see beyond the anger and discover whether or not he is capable of forgiveness. He does and I think it's for the best.
This is where our
The Good Doctor
review ends. We will be back next week with a new review.
Agree? Disagree? Don't hesitate to share it with us in the comments below!