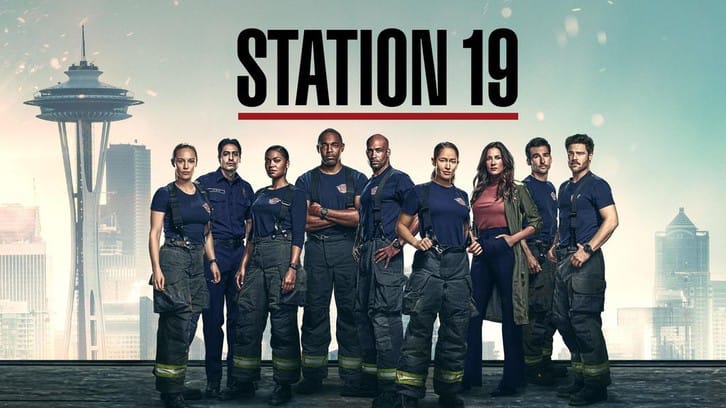 While Carina tries to reconnect with Maya, it seems to be pushing them apart again. It seems like Jack is slowly getting back on his feet again, or will the mysterious envelope throw him back? Is Vic fired? And the team responds to two calls that seem be be connected. And the weed cookies moms are back!
Carina wants to surprise Maya in order to reconnect with her again. Maya keeps being rude and pushing away at first but Carina doesn't stop. She surprises Maya with a recreation of their first date, because as she tells Maya she doesn't want to lose her and misses them being together. This seems to help them both, Maya even tells Carina she is happy she is still at the firehouse when they come back from their call. But when Carina brings up the subject of Maya needing professional help again, all seemed for nothing. Maya is back in denial, working out again and ignoring Carina's phone calls. While Carina is at home heartbroken, she decides she has waited long enough and takes a pregnancy test from the drawer. Will we find out soon if she is pregnant?
Travis gets another blowback with his campaign. Dixon fed the press information about a travis' former arrest for assaulting a fellow firefighter. This of course adds more stress to his plate. Vic immediately wants to fix this, but doesn't really know how to handle these situations, neither does Travis. So Eli comes back into the picture. While Travis introduces him to Vic and tells her who he is and what he does. She fires Travis, meaning to fire herself, to make room for Eli in order to help Travis win his campaign.
Jack might not have a roof over his head anymore, since he is kicked out by Eva. We find him sleeping in the car in front of the firehouse. While Jack gets his wrist checked out by Warren, they disagree over the way Warren and Carina are handling it right now, with paperwork. This results in a lecture from Warren, that he needs to get his act together and return to work if he wants to have anything to say about it.
Meanwhile there is also a mysterious women at the firehouse, making it noticeable she is following Jack. Also the weed cookie moms, Penny and Susan, are back. Carina asked them to volunteer at the clinic. That results in unasked pep talks, which are not to uplifting after all. So the mysterious women comes in to get tested for UTI's or pregnancy, but leaves giving Carina an envelope to give to Jack. Making everyone guess what this is, a paternity test?
Later we find out, after Andy has given Jack the envelope, that Jack is going to talk to Chief Ross to hopefully get his job back. Andy also gives him the envelope, which doesn't have a paternity test, but a baby photo of Jack. The mysterious women turned out to be Jacks biological sister Brooke. How does Jack respond to this?
Chief Ross starts her new program, rotation shifts at firehouses, starting at Station 19. We see her as a leader 19 actually needs. First off by giving Travis some much needed advice about his campaign, that he cannot win playing soft. But also by connecting the two cases both on different locations Crisis one and the team are responding to, too each other.
Crisis One responds to a potential jumper on top of a parking garage. The man, an operator on a battery recycling plant Andy tries talking him down, talking about her mom faking her dad, losing her father. Meanwhile Sullivan prepares the ropes, when Michael, the potential jumper, sees that he freaks out and the situation escalates. Michael stumbles backwards and falls over the railing. Sullivan who got his gear in place and secured himself to the building jumps after him to catch the man.
Meanwhile 19 responds to a chemical fire at a battery recycling plant. The entire system is electronically controlled from the outside, meaning the people inside are locked since the only person who is able to override the system didn't come in that day. Due to the toxic gasses that have come free in the room, people are getting unwell and the gas is starting to eat through their suits as well. The team tries frantically to get the doors unlocked without any luck. Beckett, lets a women working at the plant call the director of the company and yells at him over the phone, which is overheard by chief Ross, who connected both cases to each other. Making the team able to save everyone inside.
Lastly there were a few storylines teased which I suspect will get more attention in the upcoming episodes. Vic started executing her idea for a girls camp for young women in order to get them interested in firefighting. Ruiz talks to chief Ross about Beckett, telling her he might be a good firefighter but isn't a good leader, which gives him a feeling that something bad is about to happen. And were Andy and Eli flirting with each other?
This week is the mid-season finale, will some storylines be wrapped up? Or will everything 'blow up' and left out in the open. Making that we need to wait three months for answers?