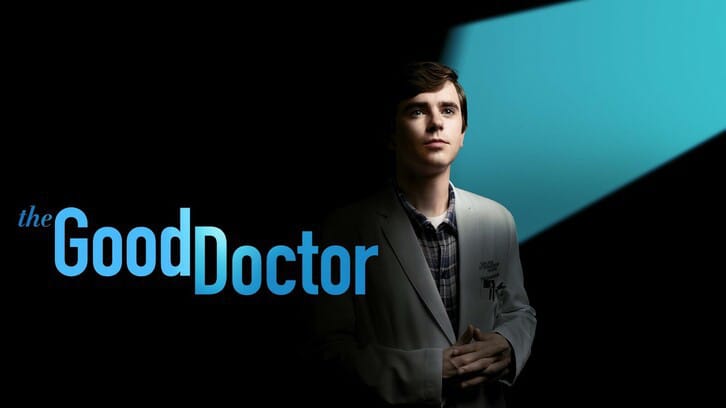 New week, new review!
The Good Doctor
5x10 "Cheat Day" is about standing for your family, no matter what and we see how the characters face the risk of standing their family when their careers and everything they worked for are at risk. Time for a review!
Here we go!
At the beginning of
The Good Doctor
5x10 "Cheat Day," there are two sides: those who support Salen and those who are against her. Let's focus on the first group. Jordan, Andrews, and Morgan support Salen, either blatantly or implicitly, like Jordan.
Speaking of her, I understand her and while I understand what Asher was trying to do, Jordan is right here. She has her reasons for not joining the revolution and Asher must behave like a friend, listen to her and stop mentioning it and tell her what she has to do. She's a grown woman and knows what she is doing.
Jordan had a hard time getting to where she is, it's unfair but because she's a Black woman she had to work twice as hard to get residency in that hospital and she cannot throw her life away without thinking twice.
Of course, she agrees with the revolution, she knows Salen shouldn't be running a hospital but everything she has fought for is at stake. And her friend should understand or at least respect her. So Asher pushed too hard because Jordan didn't need anyone trying to make decisions for her. She made the decision that her heart dictated. Because yes, her whole life is at stake, everything she has fought for… but her family and her friends are on the other side. And you stand for your family, no matter what.
Jordan didn't make that decision because of what Asher was telling her, she made it because that's who she is. A woman who gives everything for those she loves, including herself.
As for Andrews, he was once again the character that I loved. At first, I was disgusted with him because there was no way in the world that he would believe that he was fighting Salen, that was just an excuse he told himself to feel better. But later, when he had to choose… he chose his family.
Because that's what they are, they're not problems, Salen, they're family. Andrews, deep down, knew that Shaun and Lim were right from the start but Salen likes him, he likes her as a person (I still can't figure that out) but he's not going to choose her over his family. It breaks his heart... but his family comes first. And he's not going to let her tear them apart…he'd rather tear himself apart. Because you stand for your family, no matter what.
As for Morgan, her ambition is her strong point… but also her weak point. Being ambitious isn't bad, but it becomes a problem when you push all limits because of your ambition as Salen does. Morgan made a mistake with that patient, the right decision was to take a chance on that operation. We know it. She knows it. And Morgan also knows why she did what she did. The rest are excuses that she tells herself to try to ward off the guilt she feels.
That's why, in the end, she takes a risk. Because Morgan understands that ambition and professional success are nothing if she has no one to share them with. If she doesn't share them with her family and with the man she loves. Morgan realized that she is at a crossroads and that the decision she makes will mark her path. She was able to become Salen 2.0 but decided to be herself and put the people she loves first.
That said, Park shouldn't have gone through Morgan's files behind her back. I didn't like that, although I understand why he did it... and I forgave him at the end of the episode because I loved his scene with Morgan. They bring out the best in each other and choose to do so every day. And that's true love.
On another note, I didn't like that
The Good Doctor
5x10 "Cheat Day" insinuated Morgan's decision helped her patient… that decision wasn't a good one and the show doesn't need to excuse or justify it.
On the other side of the equation and against Salen are Lim, Glassy, ​​Lea, and Shaun. Lim never moved from her position and was always brave.
The Good Doctor
5x10 "Cheat Day" is no exception and we love her for that.
As for Lea and Glassy, they are more worried about Shaun than they are about themselves. They have a career outside of that hospital and can be remade, with more or less difficulty, to work elsewhere. But Shaun is finishing his residency and no hospital is going to hire him at the same level he is now, he would have to start from scratch…and it wasn't easy being admitted to St. Jose…besides, Shaun's work is part of what defines him and losing it would be a very hard blow.
Shaun is the love of Lea's life and Glassy's son and both of them are extremely worried about him because they want to protect him and they don't want his career to go to waste. He fought so hard…he doesn't deserve to have to sacrifice everything for Salen. But for Shaun, it isn't like that. He doesn't do it for Salen, he does it for them, for all of them. He does it for his family. His family was on his side from the beginning and it's time for him to be on their side, whatever the cost.
Because you stand for your family, no matter what. Before St. Jose, Shaun's life was defined by his profession and he had only known love from the hand of his brother and Glassy but now, he met many more people who love him and who would give everything for him... and he would do the same for them. Shaun learned that a place isn't home without the people he loves. So the Hospital is his job… but he is not interested in being there if his family is not with him because it wouldn't feel good, it wouldn't feel like home.
I'm so proud!
This is where our
The Good Doctor
review ends. We will be back next week with a new one. Stay tuned!
Agree? Disagree? Don't hesitate to share it with us in the comments below!