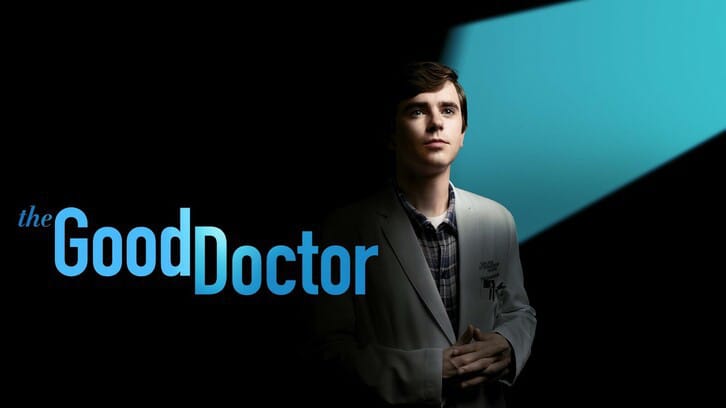 A new week, a new review!
The Good Doctor
5x09 "Yippee Ki-Yay" is about family and what we are willing to sacrifice to fight for it. The episode brought tears to my eyes like only this show is capable of. Time for a review!
Here we go!
Let's start with the elephant in the room of
The Good Doctor
5×09 "Yippee Ki-Yay": Shaun and his decision. Things have gotten out of hand too soon...and Shaun's right. Shaun may have been confused by what was happening with Lea, but his instinct told him that surgery shouldn't be done. Meanwhile, Andrews, despite what he tried to tell to convince himself, was swayed by the new position Salen had given him and the expectations that come with it. So Andrews wanted to impress Salen and didn't listen to his instinct or the instinct of his subordinates.
Everything went well…but it was luck. And I think Andrews knows that. Everything Shaun said in the middle of the operation (and after) is true, it just wasn't the time or the place to say it but he said nothing but truths. Andrews was hell-bent on performing that surgery, despite the risk, intending to impress Salen and prove to himself that she didn't give him the Chief of Surgery job just because he's sleeping with her. To that end, he agreed to perform an extremely risky operation, convincing the patient that it was more than possible that everything would work out. And his patient almost died.
The operation may have gone well, but what Andrews did is not what a good doctor would have done, nor was it good medicine. And I can't stand the Andrews twist. He used to be cool.
Shaun's decision is the most dignified that he could make. And he has to be very brave to do it since he hasn't finished his residency yet and he may not find a job easily. I'm tremendously proud of Shaun.
Shea is back together! Honestly, I didn't expect the reconciliation so soon but
The Good Doctor
5x09 "Yippee Ki-Yay" really surprised me. They just needed to talk about how they felt and what it meant to Shaun what Lea did. For her, it was a mistake made for wanting to protect the person she loves but for Shaun… it was different. For him, it meant feeling undervalued and humiliated again, and it brought to the surface very unpleasant memories. That's not Lea's fault but she has to understand how he felt and Shaun has to understand how Lea felt.
Now he understands, Lea just wanted to help and protect him, even if it wasn't the right way, she did it for the right reason and now Lea understands what it means to Shaun for someone to "help" him like that. He trusts her, of course, he does, he always did. He trusts that she loves him and he trusts that, knowing how it affects him, she won't try to help him that way again. And he loves her, just the way she is (by the way, I melted at these words) but there is still work to be done.
Throughout their life together, the two of them will feel insecure and there will be problems…and they can't tear them apart like this argument almost does, they have work to do, they're far from perfect because perfection doesn't exist. But they're imperfect together. And that's the important thing, that they choose each other and they choose to work together in their relationship. Love is not about perfection, it's about choosing every day to stay by the side of that important person and work together, even in difficult times, especially in difficult times.
No other show makes me feel a lump in my throat and brings tears to my eyes like
The Good Doctor
. "The best team ever" just had me on the verge of tears. That father made two difficult and risky decisions, but he gave everything to his family, he fought for it. And he won. His son walked again and they can continue together…as a team. Although the cost was very high, he gladly paid it. And he didn't decide because of what Morgan said.
Yes, she influenced by giving him hope, but there was hope, even if it was tiny. And she took it upon herself to make it clear to her patient. So Park's claims are unfounded. Before Morgan was a cold person who didn't care about anything but herself and her ambition and everyone criticized her for it.
The character has grown enough to show that all this was a facade and that Morgan cares and her patients come first. She wants to help them in any way she can. And now Park throws that in her face too. I can only forgive him because I know he was affected by what happened but he needs to be clear about boundaries because something going wrong is not an excuse to treat Morgan badly.
I admire Lim. Seriously, I love her. And
The Good Doctor
5x09 "Yippee Ki-Yay" is proof why. It takes a lot of courage to turn down a job where her talent would be rewarded and recognized to stay and fight for what has been her home for seventeen years. But, as she says, your house needs to be defended. She can't let Salen finish her off without a fight.
That's why I was surprised by Glassy's attitude at first. It's as if he didn't want to fight for what is also his house and he just settled for lowering his head and saying nothing. Although I understand him. He went through a lot in a short time and he still feels a bit out of place and like no one is there for him. And he's just tired of fighting. They all need to realize what's going on with Glassy and show him that they are there for him.
And Glassy can't let Salen bring his house down. She has to join Lim and fight. That's why I'm glad he agreed to do it. That hospital is part of him, not only did he work there, he ran it and the people who work there… are his family, just as they are Lim's family. And you fight for your family.
As for the attitude of the others, I like Park's bravery and I understand Jordan's refusal, Park is finishing his residency, he would have a better chance of having a future if something goes wrong than Jordan, who is just starting and struggled with tooth and nail to get there. As for Shaun, I don't think it was a complete denial, at that moment I felt his mind was somewhere else... but his final decision indicates that he joins the revolution.
The only one who made me roll my eyes on this thing was Morgan. I mean, I get that she's ambitious and now Salen owns the hospital so it's smart to keep her mouth shut and support her but Morgan cares. She cares about patients, she cares about people, the case of this episode is proof of that, so I don't understand this attitude so…indifferent about the death of that baby.
There is no way in the world that Morgan thinks that was a minor mistake and that things will get better with time. I think it's something she tells herself to try to make herself feel better about refusing to join Lim's revolution and stand up to Salen. I think it's the excuse she makes for herself to feel better about not doing anything.
PS: Freddie Highmore speaking Spanish is sexy.
This is where our
The Good Doctor
review ends. We will be back next week with a new one. Stay tuned!
Agree? Disagree? Don't hesitate to share it with us in the comments below!