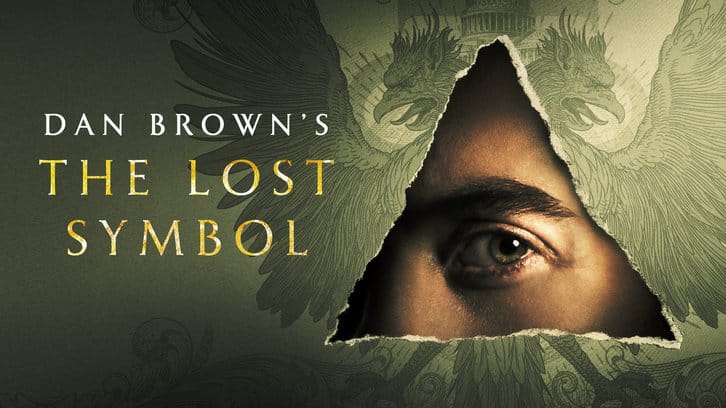 Peacock's "The Lost Symbol" is a television adaptation of the third book in Dan Brown's series of novels about Professor Robert Langdon, an expert of ancient symbols and an Indiana Jones-type historian. If television audiences aren't familiar with Brown's books, they are more than likely at least vaguely familiar with Ron Howard's trilogy of Robert Langdon films, all of which starred Tom Hanks and won audiences over with middling success. While "The Da Vinci Code" and "Angels & Demons" were moderately well received, "Inferno" sent critics running from the theater as if an actual fire had broken out. Now relegated to the world of television, the question for audiences becomes… Does a Robert Langdon story even work when sized down to a television prequel?

Each of the Robert Langdon stories is filled to the brim with fascinating historical references, detailed research and an incredible level of intrigue. However, in addition to their sprawling narratives, each story also adheres to a rather predictable pattern. "Angels and Demons" follows Langdon as he uncovers a vast conspiracy that radically changes the world's view of all history and religion. "The Da Vinci Code" follows Langdon as he uncovers a vast conspiracy that radically changes the world's view of all history and religion. "The Lost Symbol" follows Langdon as he uncovers a vast conspiracy… Well, hopefully you get the picture by now. Each new entry in the series is every bit as formulaic as the last, but Brown's specific mixture of predictable structure and captivating storytelling allows him the ability to produce genuinely entertaining thrillers in spite of the formula.

Despite the repetition of the formula, "The Lost Symbol" works worlds better as a TV show than I would have expected for a series that was originally titled "Langdon." This isn't a cheap, mediocre police procedural where a Harvard professor's expertise conveniently make him a vital member of some silly task force working to solve different crimes week to week. "The Lost Symbol" is a fully competent, mostly faithful adaptation of the source material and something that audiences will enjoy.

Tom Hanks isn't Robert Langdon anymore, but Ashley Zukerman steps into the role with ease, undoubtedly helped by the fact that this Robert Langdon is significantly younger than the one originally portrayed by Hanks. He's not quite as polished and experienced as the scholar in "The Da Vinci Code," but his humble confidence and demeanor translates to Zukerman's younger Langdon quite well. In this way, it feels like Zukerman is charting a slightly different path for the character while maintaining the idiosyncratic qualities that make him interesting. It's not yet clear if "The Lost Symbol" will aim to setup any of the events of the original films, but there is surely enough time to explore new territory with Zukerman before getting anywhere near that point.

Following the aforementioned formula, of course, every Robert Langdon story also features an obsessive and ultra-violent criminal with a religious name (see Silas in "The Da Vinci Code" or the Hassassin and Janus in "Angels & Demons"). "The Lost Symbol" is no exception. The villain of this series, Mal'akh, has a mysterious past and an unclear connection to the characters at the center of the story, but some audience members will undoubtedly see the big series twist coming (again, formula). Mal'akh's full face-and-body tattoos on top of his muscular physique easily make him the most visually striking and fearsome villain that Robert Langdon has ever encountered in any medium. Having read "The Lost Symbol" when it was first released in 2009, I was a bit nervous about how this character could work visually, but the series has undeniably nailed it.

It also wouldn't be a proper Robert Langdon story if it weren't set in a beautiful city with a scavenger hunt that leads our heroes to the city's most historical buildings and iconic pieces of art. While "The Da Vinci Code" showed off Paris and "Angels & Demons" paraded its audience around parts of Vatican City, "The Lost Symbol" is set in one of America's most historic cities, the ultimate hive of scum and villainy… Washington D.C. Seeing the city portrayed on the small screen surely isn't as impressive as anything a big budget film might have produced, but the results are nonetheless admirable. Sites like the U.S. Capitol and the Jefferson Memorial are clearly not shot on location, but the stand-in locations and the green screen shots work well enough that they shouldn't distract from the action.

Rating: 8.7/10 - It doesn't have the dark, mature grit that a lot of streaming shows offer today (it was originally developed for NBC after all), but it doesn't need it. Like the two-decades-old formula that the Robert Langdon books are all based on, "The Lost Symbol" just simply works.

Tune in to the series premiere of "The Lost Symbol" on Thursday, Sept. 16 only on Peacock. Be sure to come back here to SpoilerTV to let everyone else know what you thought of the episode.