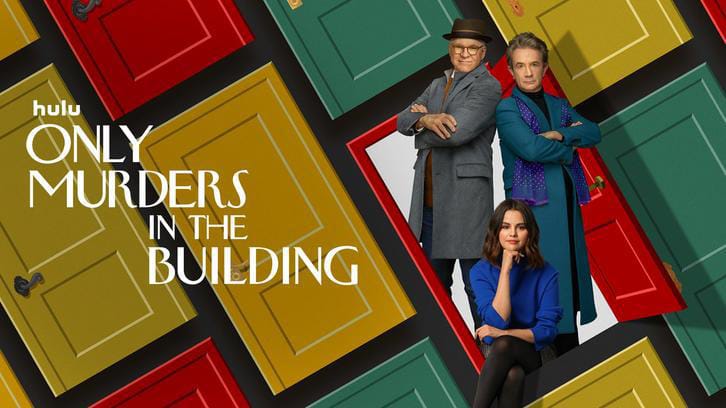 Last Tuesday's Only Murders in the Building was filled with answers galore - but can we trust the messengers? Read on for my review of "Twist":
As many predicted last week, the "Tie-Dye Guy" following Mabel at the end of the previous episode turns out to be Oscar, her childhood friend recently released from prison. After jumping him and taking him to the ground, Mabel recognizes her friend and is overjoyed to see him. The two make plans to go to Jersey, where Mabel is chasing a lead about Tim's death.
Meanwhile, after hearing from Will that Mabel had lied about knowing Tim Kono, Charles and Oliver plan their next move. Oliver is all ready to shift the podcast to a full investigation into Mabel, but Charles doesn't think she could be the killer. Everything changes, however, when the two men see Mabel getting into a car with Oscar - simultaneously proving Charles' Tie-Dye Guy theory and Oliver's newfound convictions against Mabel.
In the car, Oscar sheds some light on his whereabouts in the past week. He admits that he was in the building on the night of Tim's death, and Mabel, too, realizes he is the mysterious Tie-Dye Guy. He tells Mabel he was looking for her that night, but everything on his face reads like he's lying.
Oliver and Charles, in Oliver's ratchety old-Hollywood car, tail Oscar and Mabel to try and get more information on Mabel's dishonesty. Oliver is convinced she's guilty and preparing to hide evidence or even kill again, while Charles worries she might have been kidnapped by the actual killer. They call Mabel to try to see if she is ok, but she lies to them, saying she's at the park.
After a detour and a pit stop, Oscar and Mabel arrive at a tattoo parlor where they believe Tim had met with "GM" - quite possibly Gustavo Mora, Mabel's cousin - before his death. Oliver and Charles show up as well and confront Mabel about knowing Tim and hiding it from them. Mabel confesses that she did know Tim, but asserts that she had nothing to do with his death. When their suspicions then shift to Oscar, he sheepishly admits that he was actually going to see Tim on the night of his murder, but not with the intention to kill him. Oscar says he was scared off when he heard a gunshot outside of Tim's apartment, and swears he doesn't know anything more about the murder.
It's at this moment when Mabel's cousin, Tavo, appears and confirms that Tim was afraid for his life, trying to take down a black market jewelry ring, the titular twist in the narrative revealed. Charles and Oliver don't believe it at first, but then Mabel shows one more card she had been holding to her chest: all the fine jewelry she had found in Tim's apartment.
This episode did focus mostly on advancing the mystery storyline, and naturally did feel a little uneven comedy and character-wise compared to the previous 4 episodes. However, it's less that I have bad things to say about this week's episode and more that I have fewer things to say, you know? One thing notable I have been noticing is the growing legion of celebrity fans that are rallying around this (recently renewed) gem. It's been fun to plow through the different reactions, and frankly, some of the takes on this show are amazing - Kareem Abdul-Jabbar was recently quoted in The Hollywood Reporter about the show, praising the show's themes of the human obsession with death: "Metaphorically, they are also dead bodies that are rejuvenated by their quest," he said. Couldn't have put it better myself, Mr. Abdul-Jabbar.
What did you think of "Twist?" What do you think is coming next? And now that we've been introduced to Oscar, doesn't it feel strange already knowing his fate? Take to the comments!