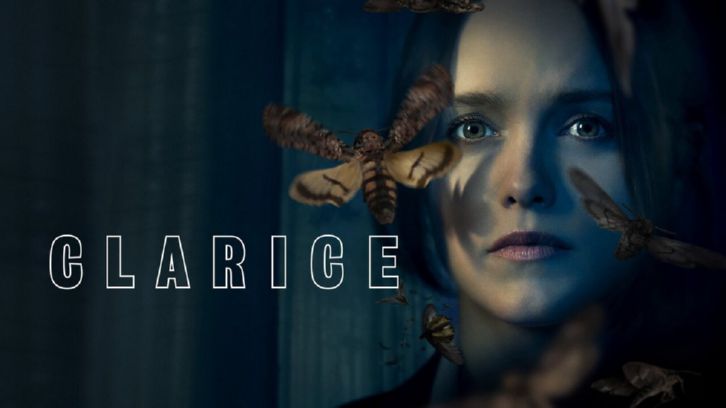 The repercussions from last week's episode are front and center this week, as VICAP comes under heavy scrutiny from the higher-ups in the bureau in the form of Agent Tony Herman (David Hewlett).
From early on viewers learn from dialogue that Herman has a long history with Paul Krendler and he's determined to take this opportunity to either get VICAP demoted or at least make them less ineffectual. Clarice in particular is given great opportunities to pursue other avenues in exchange for turning on Krendler and at first the audience may think she's willing, given her own history with Kredler.
But in fact, the bigger threat is Adrelia Mapp whose been tasked to look into their video feed and figure how exactly those two men were so easily able to get into the building. In her pursuit we are also introduced to new character Garret Haynes (K. C. Collins) and from their exchange alone, it becomes plain that Adrelia is really on mission to do her best, despite not fully realizing that it is both her sex and the color of skin that is being used and probably to no eval.
In the meantime VICAP was taken off their ongoing case and reduced to answering phone calls about agency complaints, but the team comes together and realizes their best bet is actually try to get the bottom of it themselves.
Clarice and Shaan decided to follow a trail left behind by Rebecca Clarke-Sherman that leads them to the lead physician overseeing the clinical trails named Marilyn Felkner. They find her twin sister, who claims to not of seen her sister for some time.
It's only matter of
plot convenience
time before they are able to get a warrant to Felkner's house. Just like the victims, everything is too clean and perfect, including the evidence with the list of just the four victims names along with the neurotoxin found in Wellig's body, kept right under the kitchen sink!
What the made episode wasn't really the somewhat predictable plot twist Clarice discovers at the end of the episode, but it was the way the episode was executed through a lot of well-written fast-pace dialogue showcasing the inter-agency battle and the hierarchy that is no doubt in the form of real-world white male patriarchy.
The dynamics between Herman and Krendler, Krendler and Clarice, Clarice and Ardelia, and Ardelia and Garrett and Herman have made the series much more complex in just 40 minutes.
Clarice goes to Ardelia to give her information to help exonerate the team and in return Ardelia calls Clarice out on putting her feelings first and being self-centered and putting Ardelia in a compromising position. Some of this might be pretty fair, considering that Ardelia is clearly not given the same opportunities to rise in the bureau and because Paul Krendler is sort of the one to suggest that this is how the team restore themselves by pursuing their case, even going so far as too save Esquivel by tampering with the logs, but on the other hand, Ardelia is clearly being played like Garrett earlier pointed out, and the truth is that Clarice had been struggling to cope (at least up until this episode) with her experience with Buffalo Bill and she too isn't always given the opportunities that she deserves, but her best point was about that she is doing this for the victims, which Ardelia claps back, so is she,
but is she in this case
?
For viewers who aren't fans of the over all franchise this episode may not offer them a lot, especially if you're in it for cases and not unjust office politics (although the dialogue was smart and sometimes pretty comical), but for those that view Paul Krendler much more in line with Jack Crawford, it was interesting to introduce a character that is actually more like the books' version of Paul Krendler and pit him against someone more like Crawford. Jack Crawford was never a perfect man, but he had a lot of integrity and while I can't necessary say Kredler didn't manipulate Clarice in this instance, he still has over all come off more decant as the episodes go on, but I think despite that someone else tampered with Wellig's cause of death report, forcing Herman to stop his VICAP investigation, I do not think we have seen the last of him, --in fact it wouldn't surprise me if he was involved in the pharmaceutical conspiracy somehow...
All of this feels like it's in line with the beginning of the
Hannibal
novel, but more so, it will be curious to see if Clarice and Ardelia can ever come back together, or if this wedge is going to break everything in Ardelia's sights? Plus it was also curious that Clarice didn't extrapolate once, but to think that's been put to rest, is surely another explosive mistake, especially since she literally has taken another hit by once more going it alone...
Well what did you think? Did you enjoy the episode? Any predictions of theories? Sound off in the comments below!