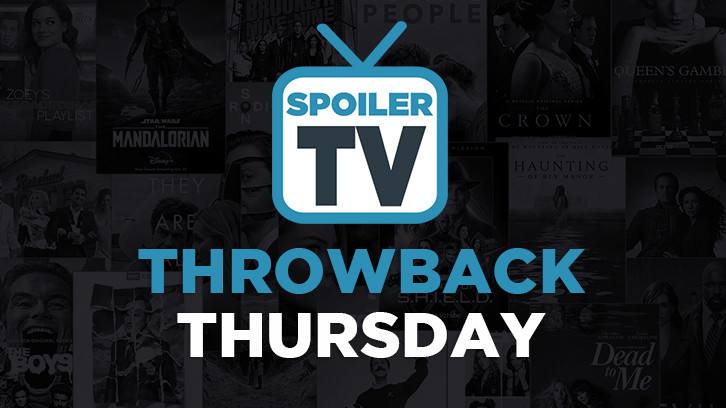 From Executive Producers Matt Reeve's & JJ Abrams, Felicity was a charming coming of age romantic drama about a girl named Felicity who rebellously followed her high school crush to collage, but slowly realized that she didn't really know who she was.

In fact like so many of the earlier Bad Robot's shows that followed this series, it had the same template in that the younger characters had to confront what they didn't know or understand about their parents' past, before they could figure out whom they were, albeit with more metaphysical constructs glazed on top, but that's not to say that Felicity didn't have any, which this episode, The Force, is the first to make us wonder about it.


Yes, it's titled The Force, referring to Star Wars no doubt, and as many may know, JJ Abrams went on to eventually direct and write two entries of The Skywalker Saga where his once Felicity leading lady Kerii Keri Russell would play a key role in The Rise of Skywalker as the cool golden-helmet-wearing spice runner, Zorii Bliss.
Intermittent by tarot cards, the episode starts off with Megan (Amanda Foreman) practicing her witchcraft. At this point in the story, Felicity has tried to accept that Ben (Scott Speedman) & Julie (Amy Jo Johnson) are finally dating, as she pursues a sort-of relationship with Noel (Scott Foley). Noel was hoping to cement his relationship with Felicity over the summer, but gets a great internship that would take him to Berlin. Ben also has joined the swim team, and his swim buddy's girlfriend Nicole has started coming onto him, while also Ben has gotten into debt, because Lynn got him into gambling on sports teams...
Megan begins casting her first spell, which is to make Felicity clumsy, and low and behold, Felicity immediately trips, breaks a mug while they gang plans a summer road trip, followed a bit later by falling off of Noel's bed!
As mentioned, Ben begins plan to road trip for summer (after his mom helped him with some finances, but not enough to get a plan ticket), in which he initially just invites Julie, but Julie then invites Felicity, who then invites Noel and the car trip is becoming more and more crowded by this awkward love square, especially with Nicole pressing in on Ben. Noel also agreed to go, not realizing that he got the dates for his internship wrong and wouldn't be able to make the road trip, in the meantime he also is trying to finish his final project with Guy whose going to wait in line for the new Star Wars film,
The Phantom Menace
and tells Noel they will have to finish it there!
The Phantom Menace
actually debuted the next day after this episode aired (
I went to midnight showing, actually
). This was the first time in almost 20 years that any live action
Star Wars
material existed and was going to tell viewers the tragic story of Anakin Skywalker's origins and turn to the dark side! It also featured other known legacy characters such as Yoda, but also the exceedingly memorable Ewan McGregor stepping into the role of a very young Obi-Wan Kenobi.
It's true, all of it, I chose this episode because again after 20 some years since The Phantom Menace debuted in May of 1999, one of the best parts of the prequel trilogy is back, as Obi-Wan Kenobi played once again by Ewan McGregor, has his own mini-series that has just premiered on Disney+!!! (Obi-Wan's also going to go against his former apprentice for a rematch ten years after Revenge of the Sith!)

So it's only fitting that I should bring up an episode that in and of itself, is a part of Star Wars history in quite a few extraordinary ways, and is really a bit of a love letter...


While Noel is standing in line with Guy, trying figure out what to do about Felicity and this new career opportunity, a cosplaying-Obi-Wan overhears the conversation and he and guy think about Noel's dilemma and eventually quotes one of Obi-Wan's most iconic lines from A New Hope about if Luke Skywalker should go to Alderan, "You must do what you feel is right", which in itself is eventually echoed in The Phantom Menace, as Obi-Wan's master Qui-Gon Jinn tells his young apprentice, "I will do what I must, Obi-Wan". Guy says it's obvious, you have to take the internship!

In this case though it doesn't matter so much what anyone thinks. Megan's fourth LOVE spell was missing the clove, but of course there is some on the top shelf over at Dean Deluca's where Felicity spills it all over the floor when Ben Kenobi & Felicity are doing inventory at work, --and now suddenly, Ben & Felicity almost kiss! (Spice Running, indeed!) Ben is also about to call it quits with Julie too...

For those rooting for the emo Kylo Ben, (like me, always) this episode is quite rewarding in how Megan just is able to break everything back down.

What's also interesting is how the episode let's Felicity to actually consider if magic is possible, at one point confining in Megan about how amazing it would be if it really could work and that really kind of plays nicely into the final five episodes of the series and ultimately why she would end up with a more open-minded Ben and not an all too practical Noel.


The episode ends with the set up for the season finale--where Noel & Julie are going to be in for a rude awakening, Felicity notices that the picture Megan broke apart is taped back together wrong. "Do you believe in magic?", she finishes off telling Sally.



May The Force Be With You.