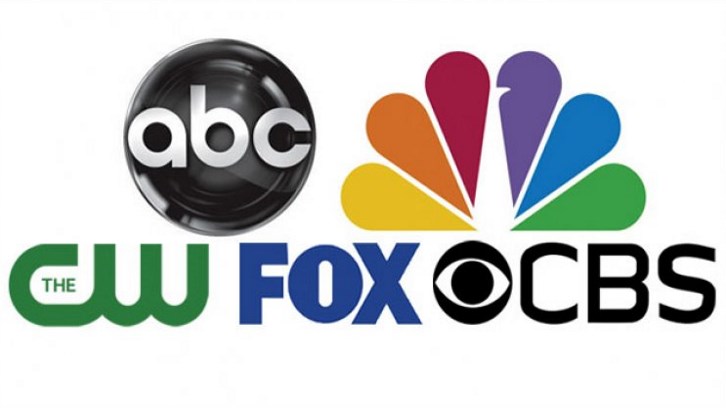 Welcome to the fourth set of pitches. We are over halfway through the articles and today we celebrate shows K-N. Links to the previous days' pitches can be found below. Again, thank you to everyone who helped with the pitches. To keep the articles shorter and more readable, all pitches were edited for length, clarity, and grammar. Nominations were also limited to 3 per show with a couple very popular shows having more. I am truly sorry if your nomination is not in here. Know that I appreciate your time and pitches. Making the choice of what went in was difficult. After all sections are posted, I will include a link to the original spreadsheet so you can read them all in their unedited entirety.



Pitches - Part A
Pitches - Part B
Pitches - Part C




The Kids Are Alright
:
1 season, 23 episodes
ABC, Hulu
The Kids Are Alright is a semi-autobiographical tale of show creator Tim Doyle's life growing up in California in the 70's. Meet the Cleary's, an Irish Catholic family of 10. Stern patriarch Mike and no-nonsense matriarch Peggy run a tight ship in order to reign in the 8 boys they're raising: Seminary-dropout-turned-socially-and-politically-conscious Lawrence, kind-hearted sweet Eddie, brown-nosing tattle-tale Frank, scheming Joey, bookworm Will, adorable little Pat and baby Andy. Oh! And Timmy, our narrator, who wants to be a "STAR". Adding another dose of well-needed estrogen in the mix is Eddie's girlfriend Wendi, a modern young girl of her time who fits in with this family seamlessly, striking up a friendship with Peggy and fearlessly standing up to Mike when need be. The era the show takes place in allows for some marvelous social commentary sure, and those things get addressed absolutely. But it's this lovely, loving family (even if they don't always know how to show it), and their daily plights that really win you over. When the Cleary's invite you in their home despite the fighting and the piles of laundry, you'll never want to leave. The humour and heart make it all worthwhile. (
Folie-lex
)
Killing Eve
:
2 seasons, 16 episodes
AMC, BBC, Hulu
Psychological thriller fans looking for a show that challenges, surprises and intrigues them need look no further than the brilliant, Killing Eve, created by the genius of Phoebe Waller-Bridge (Fleabag). Aspiring television writers looking for a role model to study for crafting unforgettable characters; sharp, witty dialogue; spot on plotting and pacing; and a compelling thrill ride of a story filled with gasp out loud twists and turns should study this show. From its very first episode, the brilliantly written and acted series took the model for psychological thrillers, threw it out the window, and remolded the genre in its own unique image. At the core of this sexually charged, surprise you at every turn, cat and mouse game between the complex and oftimes puzzling MI6 agent, Eve Polastri , and the twisted and compelling assassin she chases, Villanelle, is the off-the-charts chemistry of the actresses who portray them. Sandra Oh and Jodie Comer give the performances of their careers playing these multi-layered characters who are as alike as they are different, and the show is never better than when these two acting powerhouses share the screen together. (
DJRiter
)
The acting is so phenomenal. (
Dida
)
L.A.'s Finest
:
1 season, 13 episodes
Spectrum
While some call it a spin-off, I find it more of a standalone series set in the Bad Boys universe. Syd Burnett from the second movie has left her job at the DEA in Miami and now works for the LAPD as a detective with her new partner Nancy McKenna. Syd plays things fast and loose and gets with the times while McKenna is a traditional, old-fashioned, by the book cop. Though polar opposites, it's for that reason they work well together. Half the time I was laughing at their banter, due to the chemistry of Gabrielle Union and Jessica Alba. As a fan of the buddy cop trope, I found it interesting that it was played with two females for a change. Equally funny are the secondary detectives, affectionately called the Benz as both are named Ben. There are 2 season long arcs. Syd works to find a criminal who left her for dead and is the reason why she left Miami, while McKenna deals with her past coming back to haunt her because of Syd's unintentional actions. After sampling it, I enjoyed it more than typical cop shows because of its much more serialized and character driven nature. (
The North Remembers
)
Legacies
:
1 season, 16 episodes
CW Seed, Netflix
Legacies has something for everyone in it: romance, action, comedy, great characters, great storytelling and an amazing cast. There's also fun homages to old monster movies. If you have watched The Vampire Diaries and The Originals, this is a wonderful continuation of that universe. If you haven't watched either of those shows, you can still enjoy Legacies on its own. Give it a chance and enjoy the fun, wild ride! (
Anna
)
Legacies follows the students of The Salvatore Boarding School for the Young & Gifted, whose students include Hope Mikaelson and Alaric Saltzman's twins, Lizzie and Josie. When they aren't dealing with monsters from long ago resurfacing for a mysterious reason, they navigate love, loss, and coming of age as supernatural beings in a world that doesn't know they exist. I had my trepidations about this show but it is well worth the watch. If you loved TVD and The Originals, you will most likely enjoy Legacies for a lot of reasons including the Easter eggs and callbacks to its predecessors. If you didn't watch either, the good news is that the show is unique, fun, and establishes itself as its own entity with compelling new characters and stories. The new season is coming this fall and with 16 episodes to get caught up on before the premiere, it is the perfect summer binge! (
Beth
)
Leverage
:
5 seasons, 77 episodes
Sundance NOW, IMDb subscription, Vudu
A band of thieves help everyday people who have been screwed over by the rich and powerful. Each team member has a special skill set and a complicated background. Nate is the mastermind and originally considers himself better than the rest because he didn't start out as a criminal. He was pushed into it after the insurance company he worked for denied his son crucial medical care, leading to his death. Sophie is the grifter, who has led so many lives no one knows her real name. Eliot is the muscle, who would rather cook than fight and is as loyal as they come. Hardison is the brilliant computer hacker who starts off wimpy but turns into a kick butt character. Then there is Parker, who has more character development than any other character I've seen. She starts as a master thief without any social skills and grows into a woman capable of leading a team of her own. These characters go from an "every man for themselves" mentality to a tight-knit family. While Parker is one of my favorite characters of all time, Eliot and Hardison's growing bromance is another highlight. Leverage is the TV show I miss most. (
Dahne
)
Limitless
:
1 season, 22 episodes
CBS All Access, Netflix
Possibly the best one and done show of all time, Limitless masked itself behind "your typical CBS police procedural", but proved week after week that it had much more to offer. NZT-48 is a drug that allows you to access your full potential, and with that came a lot of crazy scenarios and situations. If you dropped the show after the pilot in fear that it was unoriginal and boring, it was NOT. This show cared deeply about how it presented its cases of the week. Whether through quirky animations or Brian's crazy NZT antics, the writers knew about the inherent stigma towards this genre and always strived to create a world beyond this, with an added bonus of awesome, serialized, sci-fi mythology. It also featured a stunningly layered and complex villain, a thoroughly relatable protagonist, and a soundtrack and score that always played the right songs at the right moment. If that's not enough, the two lead characters weren't involved in some forced romance. They remained friends and that friendship was excellent. This show knew how to have fun but had serious, heartfelt moments too. It was cancelled too soon, but fear not, it did not end on a cliffhanger. (
LauraLoo
)
Line of Duty
:
5 seasons, 29 episodes
Acorn TV, Netflix
Who polices the police? Line of Duty's AC-12, an elite anti-corruption unit do. The show is one of the most unpredictable crime dramas around, the most watched UK drama show of 2019 so far – and its best. Five seasons in, it's the UK version of The Wire, with each serialised season telling its own story and tackling a different suspect. Actors like Lennie James, Keeley Hawes, Thandie Newton, and Stephen Graham play formidable opponents for AC-12 in their own right, as the show gives just as much depth to its villains as to its heroes. Not afraid to explore the messy side of police corruption, Line of Duty has plenty of twists and turns, moving at an incredibly fast pace. You'll never see the endings coming and you'll always be on edge with nobody, not even the main characters themselves – above suspicion. If you liked Bodyguard, you'll like this (only Line of Duty is even better) with talented showrunner Jed Mercurio proving his versatility across both shows. Its principal cast, played by Martin Compston, Vicky McClure and Adrian Dunbar, are portrayed as human, flawed, honest characters – and it really helps that extra factor of believability. (
Milo
)
Little Drummer Girl
:
1 season, 6 episodes
AMC Premiere, Sundance Now
Adapted from the works of legendary espionage author John le Carré, known for masterpieces like Tinker Tailor Soldier Spy and The Spy Who Came in From the Cold, The Little Drummer Girl is from the same AMC/BBC partnership that gave us the 2016 miniseries The Night Manager. It stars A-List actors in the form of the brilliant Florence Pugh and Michael Shannon, who put in Emmy-tier performances. 2018's best limited series was beautifully shot with some stunning direction from original Oldboy and The Handmaiden director Park Chan-wook, and it really made the best out of its high concept premise. Pugh's Charlie, an idealistic actress, is pulled into the murky, late 70's world of espionage and international intrigue, dubbed the 'theatre of the real'. We follow Charlie as the story turns into a thriller that is in parts both a romance – with the leading man played by Alexander Skarsgård - and high stakes spy drama, wonderfully paced with plenty of stellar moments. It helps that the show more than does justice to the excellent book, and stands on its own within a crowded field of le Carré adaptations, both for TV and film. (
Milo
)
Looking
:
2 seasons, 18 episodes
Hulu, HBO Go
Craving a show as groundbreaking as Queer as Folk but were hoping they'd tone down the amount of explicit sex and add an actual plot? Gay characters that are all unique and layered? Beautifully intricate direction from Andrew Haigh, showcasing the best of his talents? Love stories that actually feel real? Gay actors playing gay characters, bringing an authenticity to a genre of shows that needed that, which also includes one of the most amazing female characters EVER on a show like thi? Welcome to Looking. This show is about the lives of a group of friends in San Francisco. The show was only two seasons long, but then we got a wrap-up movie which was satisfying to the core. But would I object to more of the show if I was offered? Absolutely not. These are characters set amongst scenery that sticks with you. It also featured philosophical dialogue coming from a group of characters you'd swear were as close as they appeared to be on screen. This is may be the only show I'd ever call "ahead of its time". HBO viewers weren't ready for something like this. Give this one a chance if you have never seen it before. (
LauraLoo
)
Los Espookys
:
1 season, 6 episodes (counting this summer's episodes)
HBO
Los Espookys is a Spanish-language comedy currently airing on HBO and it is a strange one to describe. Four friends start a business where they provide horror experiences for people. For example, in the first episode, a Priest needs to fake an exorcism so hires the group to stage one. The tone and vibe of the show is quirky and strange. I think people who like the recent "What We Do In The Shadows" TV series will also dig this. (
Lou
)
Madam Secretary
:
5 seasons, 110 episodes
CBS All Access,Netflix
Entering its 6th and final season next fall, Madam Secretary follows Elizabeth "Bess" McCord, the Secretary of State, a fair and idealistic woman whose goal is to genuinely try and make the world a better place. What makes this show interesting is that while it fashions itself a "political drama," it manages to balance politics with home. The international issues pulled from current headlines have an impressive roster of recurring actors playing all the foreign officials. Bess also deals with internal politics from dealing with the grumpy President's Chief of Staff, played by the formidable Zeljko Ivanek, to all the other people in the capital and the great office shenanigans surrounding Bess' own staff, played by an array of wonderful characters and actors. However, the show's strongest elements are Elizabeth's loving home life and supportive family. If I have one criticism, the show does tend to showcase an idealized approach of US politics being the "be all, end all" of morality and righteousness. However, what I do consider one of its strongest attributes, especially in the current political climate, is that it can also be rather critical of those very things in ways that other shows of genre haven't been. (
Folie-lex
)
The Magicians
:
4 seasons, 52 episodes
Netflix, Tubi, SyFy
Believe it or not, there is a fantasy show adapted from books that hasn't had a disappointing season this year, and has managed to deliver emotional moments that were actually effective. Step right up, The Magicians, which bills itself as a hybrid of Harry Potter and the Chronicles of Narnia. Once it moves away from its uneven first season, it becomes something special, transforming into a show that knows exactly what it is and plays with the tropes of its genre. Best of all, it remembers to have fun, featuring musical numbers to songs like Under Pressure & Les Misérables' One Day More. On top of this, it gave us its own fully-fledged musical episode that makes a case for the best of them all (4.10), turning character Margo Hanson (Summer Bishil) into an all-time genre-great. The Magicians is the rare adaptation that is better than its source material, boasting a diverse cast and pushing itself in new directions, switching between camp and seriousness effortlessly. With another season on the way, it's a must for any fantasy fan mourning Game of Thrones and killing time before Amazon's The Lord of the Rings & The Wheel of Time. (
Milo
)
The Magicians is a fantasy series known as an R-rated Harry Potter mixed with cultural references, comedy, gore, pop culture references, and lots of profanity. Quentin Coldwater and his childhood best friend Julia, who grew up reading the popular fantasy novels Fillory and Further, are recruited and tested for admittance into Brakebills University where they discover the magical world they grew up reading about is real. While Quentin is accepted into Brakebills to be trained as a magician, Julia is not and seeks magic elsewhere. Things seem to be going well until a mysterious entity known as 'The Beast' begins terrorizing Brakebills. With the help of his new classmates, the booksmart Alice Quinn, resident senior students Eliot and Margo, and the guarded and foulmouthed Penny, Quentin must master his latent magical abilities to stop the Beast. While a fantasy series at heart, the show also touches upon mature subject matters such as depression, substance abuse, and even sexual assault. (
The North Remembers
)
Magnum P.I.
:
1 season, 20 episodes
CBS All Access
Summon a trendy TV priest to hear my confession. I used to be one of those people who called remakes or reboots "unnecessary," even if I hadn't seen the original. (Such a 2018 mindset.) CBS's new Magnum P.I. is the best new procedural in years. A big chunk of what makes it great is the dynamic among the main characters. Jay Hernandez is Thomas Magnum, a confident private eye concealing massive heartbreak. His friends Rick and TC served as Navy SEALs alongside him, and the three of them work through the fallout of time spent in captivity together. My favorite character though is Perdita Weeks's Juliet Higgins, a former MI6 agent whose banter and light antagonism with Magnum evolves into a very satisfying partnership. You'll certainly be entertained by the high-speed chases with helicopters and gorgeous Ferraris. Characters take running leaps across roofs. There's more than one incredible action sequence that will leave you fraught. However, the biggest reason to keep watching is the charming cast who form a band of buddies you will want to be part of. (
Ellys
)
Malcolm in the Middle
:
7 seasons, 151 episodes
Hulu
One of the staple TV comedies of the early 2000s, this show gave Bryan Cranston his start as a lovable goofball before he became the ruthless drug lord on Breaking Bad. The show centres around Malcolm, a genius but almost socially incompetent boy, who is the middle child of his struggling, dysfunctional family consisting of his bully big brother, his younger brother, his bossy hardass mother, and his big hearted but overly emotional father. Malcolm goes about navigating the ups and downs of life as a child, then a teenager, and finally a young adult ready for college. The main theme of the show is that life is unfair but the struggles encourage you to keep going and it's one of those few comedies that do not have an obnoxious laugh track so the humor is realistic rather than forced. (
The North Remembers
)
Manhattan
:
2 seasons, 23 episodes
Hulu
WGN America's two season heir apparent to Mad Men took the race to create the first Atomic Bomb in the 1940s at the tail end of World War Two and made it a compelling, rich series. It focuses on the lives and the characters behind its creation, mixing in real-life figures like Albert Einstein and J. Robert Oppenheimer with an original cast of characters. Cancelled after two seasons but still ending on a perfect note, Manhattan would have been the perfect fit at a larger network/streaming service like Hulu, Amazon AMC or HBO. Its stylish slow-burn of a narrative full of espionage, science, family drama, and betrayal makes it a must-see from start to finish. Backed by a terrific ensemble featuring brilliant character actors like Harry Lloyd, Rachel Brosnahan, Katja Herbers, John Benjamin Hickey and more, they grapple with the decision to invent a bomb that would go on to kill millions of people. Creator Sam Shaw has writing credits that include Castle Rock and Masters of Sex, and had planned to deal with the characters' reactions to the bombing of Hiroshima and Nagasaki, but whilst we'll never get to see that, what remains is commanding television. (
Milo
)
Manifest
:
1 season, 16 episodes
NBC, Hulu
When Flight 828 experiences turbulence on a routine flight, the passengers land to a startling discovery. Five years have passed in the few hours they were in flight. Suddenly those on the flight begin experiencing voices and visions from an unknown force that may have been the cause of their disappearance. At the centre of the mystery is stoic Detective Michaela Stone and her passionate, family man, brother Ben (Josh Dallas), who seek to discover what these 'callings' mean and their part in it all, while they and other passengers struggle to adjust to their new life. Honestly, watching this show kind of fell flat mid way through but the last four episodes really picked up the pace of the overall mystery. The early episodes did well in showing how Michaela and Ben strived and struggled to find their place in this new post-five-year-world, reconnecting with their loved ones and trying to make sense of a world which changed so much. (
The North Remembers
)
Mind Fudge
:
2 seasons, 13 episodes
CBC Gem, YouTube
Mind Fudge is a surrealist, short-form comedy starring Justine Nelson in a dynamic performance playing a fictionalized version of herself. The show originally debuted as a series of (very) short Instagram skits and later became a full-fledged series. It sees Justine attempt to navigate life through all kinds of highs and lows. In each episode, she is in a different sort of media property, spanning across several genres, while still maintaining themes and scenes that are grounded in reality. Nelson is asked to do most of the heavy lifting, however the supporting cast are all excellent as well. The show also discusses important, relevant topics and situations, as Justine has to choose between living with her best friend and roommate of several years, or attempt to make a commitment with her new girlfriend. The dialogue is quick, funny, and relatable, with excellent direction from a cast and crew that is almost entirely female, and the show feels empowered in this way as a result. Each episode is incredibly short and goes down very smooth, akin to actual fudge, making this the perfect new binge. (
LauraLoo
)
Murphy Brown
:
11 seasons, 260 episodes (including the original run)
CBS All Access
Cancelled after just one season into its comeback, Murphy Brown is the tv show that I needed and still do. Though its political nature is what I think turned many people off, it was handled so deftly by Executive Producer Diane English and her team that the politics became a character unto itself. It was unbelievably funny (loved seeing Murphy getting kicked out of the White House pressroom by Sarah Sanders) and the writing and chemistry between the original cast and the newbies, especially Jake McDorman as Murphy's son Avery, was stunning. Though I too like to escape the current political climate when I'm watching comedy, laughing at Trump's expense was priceless. Tyne Daly was a great addition as Phil's sister Phyllis and the recreated sets of the original were spot on. I wish Murphy had gotten another season; 10 episodes was not enough. I think that they had so much more to tell. (
Claire
)
My Brilliant Friend
:
1 season, 8 episodes
HBO, Hulu
One of the best shows of last year - and the best new show - was the Italian-American drama My Brilliant Friend, a story about a pair of friends growing up in a poor but vibrant neighbourhood in 1950s Naples. Based on an adaption from the brilliant book by Elene Ferrante, My Brilliant Friend emerged as a hit for HBO thanks to its strong portrayal of a lifelong female friendship on screen and the complexities that come with it. Complete with a wonderfully woven Max Richter (The Leftovers) score and strong performances from the actors who play the two leads, it portrays Elena and Lila at different ages throughout their lives. Gia Girace, Ludovica Nasti, Margherita Mazzucco and Elisa Del Genio all do stellar jobs. My Brilliant Friend is a remarkably sincere drama that will have you captivated throughout and will stay with you long after you finish it. Season 2 is on the way and there isn't a better time to get started on this under-the-radar critically acclaimed hit. (
Milo
)
NCIS
:
16 seasons, 378 episodes
CBS All Access, Netflix
Based on the real agency that investigates crimes involving the US Navy, NCIS a character-driven show with doses of humor. The case of the week is the backbone but its strength is the colorful characters that have come and gone over the years. The camaraderie is just so genuine that you care about seeing the character interplay as much or even more than the crimes they solve. Characters like Gibbs, a tough but tender leader, Tony, the effective laxed senior agent, Kate, the sassy former secret service, tech expert McGee, goth forensic scientist Abby, and chatty ME Ducky. Later additions include ruthless Israeli Ziva, Director Shepherd, who has a past with Gibbs, the politically astute Vance, the affable and passionate rookie Bishop, deep cover operative Torres, and war prisoner turned psychologist Sloan. Each character is memorable with their own unique oddities and quirks that make them relatable. While they do fight crime, at the core, it's a show about relationships, life, and the connections these characters have with one another. That fleshed out characterization, sincere interaction, and heartfelt moments are the key reasons why NCIS has lasted so long. (
The North Remembers
)
New Amsterdam
:
1 season, 22 episodes
NBC, Hulu
New Amsterdam is a medical drama that follows Max Goodwin as he becomes the medical director of the hospital called "New Amsterdam". He tries to always do what's best for his patients and wants to help them as much as he can. When I first heard the plot of the show, it sounded like a typical medical drama but it's so much more than that. New Amsterdam has some very well written and interesting characters. It provides many emotional moments and even though it is still in its first season, it has already delivered some amazing episodes. The character dynamics are the show's best part. The brilliant acting by Ryan Eggold and the rest of the cast is also another great aspect of the show. I strongly recommend New Amsterdam, especially if you're a fan of medical dramas, but even if you aren't, I think that you'll enjoy this one. (
Nick
)
Nikita
:
4 seasons, 73 episodes
Netflix
This is a very good show. Some CW shows are ridiculed but this show is one of the first "un-CW" CW shows and should be watched. It has great action sequences, great villains, and most importantly great characters, whom you'll root for right to the end. (
Ivan
)
Slick and sexy, Nikita deserves recognition as one of the best shows of The CW era. Based on Luc Besson's 1990 film of the same name, Nikita (the splendid Maggie Q) is a former operative for the mysterious government organisation Division, which performs missions ranging from espionage to assassinations using its highly-trained recruits, most of whom it saves from troubled backgrounds. Nikita's intent on bringing Division down after its director and founder Percy (a menacing Xander Berkeley) turns rogue and tasks his operatives with murder-for-hire jobs. The series is very good at sticking to its core story, even as plotlines evolve across four wonderful seasons. With some brilliant supporting performances — including Aaron Stanford's hilarious Birkhoff, Lyndsy Fonseca's beautifully explored Alex, and Melinda Clarke's chilling Amanda — and its lively storytelling, Nikita is relentlessly entertaining. There is no shortage of emotional heft to the series either, from betrayals to shocking deaths, making it more than your typical action thriller. It always seemed slightly out of place on The CW, but make no mistake: Nikita consistently hits the target from start to finish. (
Bradley
)