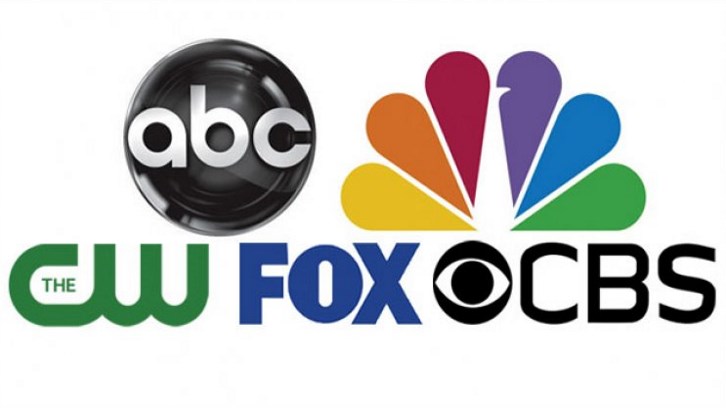 Summertime is in full swing and if you're like me, the rising temperatures outside make you want to stay inside on the couch watching your favorite shows. Although summertime is no longer the desert of TV programming, the selection can still be a little bit thin, especially if reality TV is not your thing. So what's a TV fan to do when all their shows are on hiatus and the DVR is getting light? Have no fear because the SpoilerTV community is here to get rid of the doldrums and restock your TV list. This year we had over 170 pitches for our annual Pitch Your Show articles, which may be a record, so kick your feet up and come find your next TV binge.

Thank you to everyone who helped with the pitches. To keep the articles shorter and more readable, all pitches were edited for length (less than 200 words), clarity, and grammar. I have also limited nominations to 3 per show with a couple very popular shows having 4 or 5. I am truly sorry if your nomination is not in here. Know that I appreciate your time and pitches. Making the choice of what went in was difficult. After all sections are posted, I will include a link to the original spreadsheet so you can read them all in their unedited entirety.

I hope that every reader finds at least one show they are interested in trying. If you do, please comment in the section below. I know those who nominated would love to hear from you. Also, if you would like to add something to a show's nomination, please add your thoughts in the comments. Thanks again to everyone who created pitches. They have been a fun read and I have been busy adding things to my to-watch list already. Without further ado, here are the pitches for TV shows #-C. The rest will follow daily.







12 Monkeys
:
4 seasons, 47 episodes
Hulu
We start in the future where a man is sent back in time to stop a plague from releasing, one that destroys everything and creates the dystopian future he's living in. Except, it's not that easy to change the past and everything they knew about the event was a lie. Everything is connected on 12 monkeys. Something so insignificant in the pilot episode can have big ramifications in the last season. (
Michelle
)
It's been over a couple of years since I started watching 12 Monkeys, thanks to a recommendation I found in an article of this very same section. I had heard about the movie years ago but never watched it. I knew there was a show based on it currently airing, but I didn't have much idea about what it was about, so I was pleasantly surprised to find a story full of multi-layered characters, mind-blowing twists, and good quality time travel that keeps getting better every episode. I haven't been able to watch its fourth and final season, but I know I'm going to like it as much as the previous ones, and that's why I invite you to start it this summer. Once you do it, you won't want it to end. (
Maria Sol
)
The 100
:
6 seasons, 84 episodes (counting this summer's episodes)
CW, Netflix
It reinvents itself every season, so it doesn't become boring and it has a fresh new storyline each season, that still ties in with the other seasons. It has a lot of great sci-fi aspects from AI to space, and it has an extremely rich mythology that starts in s1 and continuously develops every season. It has 6 seasons so far and it's better than ever. It has action, adventure, drama, and horror vibes all in one show. There are also so many badass, well-developed characters and character relationships. So with a fantastic plot, characters, writing, and cinematography, why not give this show a go? (
Dan
)
Feminismo (
Alejandra
)
Absentia
:
2 seasons, 20 episodes
Amazon Prime
On the second season, the show returns more intense, if possible. The plot is brilliantly threaded through the 10 episodes with multiple twists. The photography speaks as loud as the dialogue, and it is incredibly beautiful at some points. The cast gives amazing performances. I can't describe all this properly, but please watch Absentia! (
Lucy
)
This show had me at Stana Katic, but hooked me with her performance playing a damaged, complex and compelling, gritty character that is a stark contrast to Castle's Beckett. After being abducted by a notorious serial ,FBI agent Emily Byrne is found with no memory of the past six years. Emily's attempts at normalcy as she struggles to reconnect with her family and loved ones are thrown into disarray as she grapples with trauma and suddenly finds herself thrust into a conspiracy that may hold the answers to her missing years. It has a fast paced plot with twists and shockers that constantly keep you guessing, but ultimately, at the heart, is a relatable story of a woman who not only attempts to put her life back together but also her mind and her soul. (
The North Remembers
)
It's awesome. (
Totoche
)
The Act
:
1 season, 8 episodes
Hulu
Sometimes truth is stranger than fiction and the true crime story that The Act, season 1 dramatises is definitely an odd one. In a way, the less you know the better but the season follows the story of Dee Dee Blanchard (played by the excellent Patricia Arquette), her constantly sick daughter Gyspy (please give Joey King all the awards), and an act of shocking violence. The show masterfully reveals just what the hell is going on and the truth is disturbing. Really excellent series that is a must for any fan of true crime or anyone that likes a well-acted mystery story. Even though I knew the real events, I still found the entire thing compelling. (
Lou
)
Alias
:
5 seasons, 105 episodes
Part espionage thriller, part sci-fi, this JJ Abrams' show made Jennifer Garner a household name. Sydney Bristow lives a double life as a college student and as a spy. After her fiance is murdered, Sydney discovers the supposed CIA division she works for is really a criminal organization and the enemy she thought she was fighting against. Sydney switches allegiances and begins working as a double agent alongside her own father to bring the division down from the inside. Like all JJ Abrams shows, Alias has its own in-depth mythos and ongoing story arcs that engross you from start to finish. Jennifer Garner is also phenomenal as the tough as nails but golden hearted badass. (
The North Remembers
)
Arrow
:
7 seasons, 160 episodes
The CW, Netflix
The show that reinvented the CW and started the era of TV superheroes. Based on the DC comics character, Oliver Queen is a spoiled billionaire playboy thought to have died after his yacht was lost at sea. Five years later Oliver returns home a changed man, armed with deadly skills and a mission to save his city from those who failed it. He takes up the mantle of a vigilante to do so, all while reconnecting with the people he hurt in his previous life. Flashbacks serve to show Oliver's journey from a weak castaway to the hardened warrior he is in the present. A gritty drama with complex, flawed characters and action-packed fight scenes, the show that began all superhero shows is a must watch before its final season airs this fall. (
The North Remembers
)
Avatar: The Last Airbender
:
3 seasons, 66 episodes
Nick Hits
Set in the world of the four nations are gifted individuals called benders, who can control the elements of water, earth, fire, or air. The most powerful of all benders is the Avatar, the master of all four elements and the peacekeeper between the four nations. One day the Avatar disappears, allowing the ruthless Firebenders to start a century long war against the other nations. The series begins when Katara, a bender from the water tribe, and her brother, Sokka, discover the newest Avatar, a young Airbender named Aang. Together, the three friends set out on a journey for Aang to master the elements, stop the Firebenders, and restore peace to the world. (
The North Remembers
)
Bad Blood
:
2 seasons, 14 episodes
Netflix
Based on real life events, Bad Blood tells the tale of a Montreal-based crime family and their downfall. Crimeboss Rito Vizuto (Anthony LaPaglia) is arrested after bringing order to the criminal underworld. During his time in prison, his enemies strike - killing his family and dismantling his organization. He is eventually released and works with Lieutenant Declan Gardiner (Kim Coates), whom Rito blames for not protecting his family. The two work together to seek revenge on those who wronged them. If you like dark, complicated characters, who make choices that test their loyalty and resolve, this crime drama is a must watch. (
The North Remembers
)
Battlestar Galactica
:
4 seasons, 73 episodes
Amazon Prime
Battlestar Galactica should be used as a blueprint for how to reboot a show. The creators took a show that was cancelled after a couple of seasons but had an interesting premise, and transformed it into a grand space opera that also held up a mirror to the real-life wars that were happening at the time. The twists were genuinely shocking, the effects were impressive for the early 2000s on a basic cable channel, and the actors were outstanding. Led by two Oscar-nominated actors in Edward James Olmos and Mary McDonnell, the cast made viewers feel not only the horrors of war but also its mundane grind, the seemingly never ending effort to fight an overwhelming enemy. If space operas aren't your thing, then how about a family drama? Because Battlestar Galactica does that too. There are betrayals, secrets, and love triangles that test bonds between family and friends, and deliver just as many gasps as a dogfight. You root for the heroes, want to punch out the villains, and when the line between the two gets murky, Battlestar Galactica is at its finest. (
Abby
)
Big Little Lies
:
2 seasons, 14 episodes (counting this summer's episodes)
HBO Go, HBO Now, Sky Atlantic
If you've never heard of the ladies of Monterey, then that must a Big Little Mistake, because "Big Little Lies" captured the zeitgeist in a way that no other show did in 2017. On paper, it doesn't sound all that great, much like when you watch some of the first moments: rich people complaining about their lives even though they have absolutely anything? Well, let me tell you that this show is about so much more. A big reason why "Lies" ended up being such a phenomenon is the peeling open of each and every character, exposing their very human, relatable vulnerabilities. I promise you that by the time the season one finale credits roll, you will be stunned. Not only because of the show's immaculate balance between drama and comedy, its unique and atmospheric direction by Jean-Marc Vallée, or its delicious melodrama that you eat up with a spoon, but also because of the king-size talent that is the star-studded cast. I could write a novel about the high quality of every performance, but you will see it for yourself. And if you're scared about a sophomore slump, don't worry, because season two is just as good. (
Missions
)
This show has an all-star cast with an amazing story about domestic abuse and how it affects the people around them. (
Shirleena
)
Bless This Mess
:
1 season, 6 episodes
ABC, Hulu
A married couple decides to leave big city life and move to a farm that has seen better days. Bless This Mess' first season was only 6 episodes but I quickly fell for its charms. The leads (Lake Bell and Dax Shepard) are instantly likeable and really carry the first few episodes as the comedy finds its feet. The fish out of water story brings plenty of opportunities for comedy as they clash with the locals and realise they are out of their depth. It's a gentle, charming comedy that I hope will continue its upward trend in quality with its second season. Since the first season is so short, it is easy to catch up with. (
Lou
)
Blood & Treasure
:
1 season, 13 episodes
Amazon Prime, CBS All Access, Global TV
Sometimes you just want a fun, action-packed, witty show that you don't need to think a lot about. You know, summer TV. If you're not into reality TV and have already cleared out your backlog of DVR-ed fall shows, I highly recommend Blood & Treasure. A cross between Indiana Jones, National Treasure, and Romancing the Stone, it's the story of Danny, an ex-FBI Boy Scout, and Lexi, his ex-girlfriend and master thief. Together they journey the world to stop a terrorist from getting the sarcophagus of Cleopatra and, of course, hijinks ensue. Part of the story is also told in flashbacks to the 1940's, when the Nazis were also attempting to steal Cleopatra, who they thought could be turned into a weapon. How? Yeah, it really hasn't come up yet, but the witty banter, high action, and fast pace make it perfect for the summer. Blood & Treasure is simply fun. (
Dahne
)
Bodyguard
:
1 season, 6 episodes
Netflix
It's a pretty basic premise - a soldier is assigned to protect a cutthroat politician whose ideals oppose his own and gets thrown into a conspiracy. But it's so much more than that. It's one of those political conspiracy, psychological thrillers where the mystery gets deeper and more fascinating. With a damaged protagonist in the centre of it, persevering against all odds, the build up of suspense keeps you at the edge of your seat as you watch, much like early years' Homeland. Richard Madden plays such a deep, intriguing character who, while good at his job, seems to be in a constant state of emotional and mental struggle and distress. As David Budd, a dutiful soldier turned police sergeant, Madden conveys the nuances of a family man struggling with PTSD, whose duty clashes with his ideals and political stance. His believable and compelling portrayal made him more than deserving of his Golden Globe win. I was worried I'd only ever see him as Robb Stark but his work on this show proved me wrong. (
The North Remembers
)
BoJack Horseman
:
5 seasons, 60 episodes
Netflix
Tackling the aftereffects of becoming a household name after being on a sitcom for several years, BoJack Horseman, the show and the titular character, shows the brutality of life in Hollywoo(d). It's not without depression, anxiety, addiction, and complete alienation of yourself from any friends or family you might have. It's dark, it's often so brutal that it sends me to an early grave. But it's so worth it. The characters are unique and brilliantly written and voiced. Will Arnett breathes so much life into his character that this is the character he should be known by. Each season tackles a different issue, all expertly interwoven with sleek continuity. Even the throwaway background gags are stellar. To watch this portrait of mental recovery adjacent to a show that tackles a myriad of other issues is overwhelming at times. We don't deserve a show like this. An animated cartoon about anthropomorphic characters on Netflix should not be one of the greatest shows ever made. But it is. And it would be a disservice to yourself and to the show not to watch it. There's something in it for everyone. And it's not all bleak; there is hope. Especially if you watch it. (
LauraLoo
)
Bones
:
12 seasons, 245 episodes
Amazon Prime, Hulu
Temperance Brennan is a brilliant, stubborn, forensic anthropologist whose genius is matched only by her terrible people skills. Teaming up with the equally stubborn and determined yet empathetic FBI Agent Seeley Booth, they solve the most bizarre and unusual crimes, often clashing with each other over their opposing ideologies. While a series long love story at heart, it also has quirky humor and just as interesting supporting characters. You invest in their interactions with one another as much as the cases they solve. You will laugh, cry, and feel sentimental all at once. As someone who passionately hates the cliched "will they or won't they" gimmick, I say with the utmost sincerity that Brennan and Booth are one of the best written TV couples I have ever watched. (
The North Remembers
)
Breaking Bad
:
5 seasons, 62 episodes
Netflix
When it was announced that a sequel movie was in the works, I felt it was my civic duty as an avid watcher to give the rundown to new watchers. Walter White is a mild, everyday chemistry teacher who struggles to make ends meet, helping his family and especially his son who has CP. Walter's life takes a turn for the worse when he is diagnosed with aggressive lung cancer. Rather than financially ruin his family, he teams up with a petty drug dealer and uses his knowledge of chemistry to make meth. As the series goes on, Walt goes from a man with good intentions to someone addicted to the life of selling drugs. He begins making choices that are darker and more ruthless as he tries to outmaneuver rival dealers and his federal agent brother-in-law working to take him down. The characters are dark but understandable and the stories are graphic but the phenomenal storytelling is why this show...no...this masterpiece more than won its share of awards and nominations. (
The North Remembers
)
Brooklyn 99
:
6 seasons, 130 episodes
Hulu, NBC
Brooklyn Nine-Nine is a cop ensemble comedy that takes the best parts of what those genres could be and infuses each episode with them. Each character is armed with an arsenal of traits and quirks that make them unique and relatable. This show values representation, and also takes care of its badass females. Andre Braugher's Captain Holt has given this show such depth and stoicism that it has become must-see-TV. Many people have cited Andy Samberg's Jake Peralta as the reason they don't watch the show because of his, "over-the-top, childish, and immature behavior." However he grows and matures throughout the series, mostly thanks to his relationship with Amy Santiago. She helps him become a better person and the show is better for it. Dan Goor is one of the best showrunners in existence: he values our opinion and strives to craft not only one of the funniest shows of our time, but also one of the smartest. In addition to cracking the best jokes, they've tackled all sorts of serious issues. This show is worth everyone's time, and don't just take my word for it. It died, was resurrected immediately, and then came back with a bang, after all. (
LauraLoo
)
Brooklyn Nine-Nine is a workplace comedy that follows the newly appointed Captain Raymond Holt and a team of detectives at the 99th Precinct of New York in Brooklyn.The characters are very well written and often very relatable, and the show can provide many hilarious and memorable moments.The acting is also great and it's amazing watching all of these characters interact and work together.The show becomes better as it progresses and it's very enjoyable to watch. (
Nick
)
Burn Notice
:
7 seasons, 111 episodes
Amazon Prime, Hulu
What happens when the most skilled and well-trained government agent gets fired? He relocates to Miami with no friends, money, or support. Michael Westen (Jeffrey Donovan) offer his services to help people who are having problems with Miami's criminal world. Working alongside a team comprising of his mother, his ex girlfriend, his Navy SEAL buddy, and another agent who is burned like he was, Michael works to uncover the mystery of his termination and those responsible. An action packed, fast paced drama that was one of USA's lighter toned shows, Burn Notice is a must watch for any fan of spy thrillers. (
The North Remembers
)
Burn Notice was the cornerstone of USA Network's Blue Skies programming. It's a combination of high action, close calls, bromance, and one of the few TV romances that captivated me. At the center is Michael Westen, a former CIA agent who gets burned by the government. Having no other choice, he heads back to Miami, which is the source of many bad childhood memories. His complicated relationship with his mother and brother is only surpassed by his even more complicated relationship with his ex-girlfriend and former IRA member, Fiona Glenanne. Along with the laidback former Navy SEAL, Sam Axe, this group takes on the worst Miami can throw at them to help those who cannot help themselves. I highly recommend Burn Notice because it's a fun show with one of the most complicated and interesting female characters I've seen. Fiona is not only an accomplished getaway driver and bomb maker, but she's also the kind of girly girl that could spend hours debating the merits of her shoe collection. Many kick butt warriors on TV work hard at showing how tough they are. Fiona is confident enough to embrace all of her sides because she has nothing to prove. (
Dahne
)
Chuck
:
5 seasons, 91 episodes
Amazon Prime
Chuck is a nerdy show for nerds, a thrilling procedural/serialized hybrid that focuses on spies from the NSA & CIA joining forces to protect Chuck Bartowski - a Buy More employee who holds all the government's secrets in his brain. That premise may seem like a lot, but this show handles its growth in spades and blends together all genres effortlessly, all while entertaining you. The characters are hilarious; they grow on you immediately. Chuck himself is in a position where he has great camaraderie with everyone. Zachary Levi portrayed him to be damn likeable, and you root for this protagonist in every possible outing. Each season sees Team Bartowski take on exciting villains. They are multi-dimensional and have a lot of plot dedicated to making them not only devastating, but grounded in reality. The soundtrack is another excellent selling point of the show, as I've found many new musicians through Chuck. This stays true from beginning to end. Yeah, the finale was not everything desired, but it didn't stop doing what the show promised: making you feel good while watching, delivering a thrill ride every week, and making you ponder what you would do if you were in Chuck's position. (
LauraLoo
)
Every agency has one professional who is an expert at what they do. Chuck Bartowski is not one of those people. An electronics store working, average Joe, Chuck suddenly becomes the most valuable asset in the world when he downloads a file that implants his brain with top secret government data. Now a walking target for enemies foreign and domestic, Chuck is assigned protectors: badass CIA agent Sarah Walker and NSA hardass John Casey. Chuck uses his new found abilities to thwart spies and terrorists who come after him, all while struggling to navigate his new life as a covert agent. Since he has no formal training, you end up rooting for such an adorkable, relatable underdog and watching him rise to meet challenges is half the fun. This perfect blend of action, drama, comedy, and quirky spy thriller is a must watch. (
The North Remembers
)
Cobra Kai
:
2 seasons, 20 episodes
YouTube
Legacy sequels are everywhere, and it's becoming increasingly hard for most to justify their reason for being. I'll admit, a sequel to The Karate Kid – a cheesy, 80's karate knockoff of Rocky - wasn't high on my watchlist initially but I was quickly proved wrong from the word go. With episodes only 30 minutes long, it's absolutely worth your time to catch up with Johnny Lawrence, defeated opponent of Daniel LaRusso, all these years later. He's a drunk and a layabout until he decides to relaunch the once feared karate dojo, Cobra Kai, bringing old rivalries back to the forefront and giving himself a purpose in the process. The show's premise is ingenious – what if the villain was the hero? By using clips of the original movie told through flashbacks, it brilliantly shows that Daniel could be just as much of an antagonist as Johnny was depicted, wisely giving depth to both characters whilst still capturing the cheesy spirit of the original. On top of this, with the original cast reprising their roles and updating its approach for the modern era, Cobra Kai is a perfect quick, summer binge. (
Milo
)
Comrade Detective
:
1 season, 6 episodes
Amazon Prime
Pretty much the poster show for the best series that you've never seen, Comrade Detective pays homage to classic action movies like Lethal Weapon and Point Break, but with a unique twist. It's from the perspective of the Communists, set in Romania in the middle of Cold War hysteria. Detectives Gregor Anghel and Iosef Baciu investigate the murder of a fellow officer that plunges them straight into a conspiracy that pits them against Russia's greatest enemy – capitalism. With plenty of comedic elements that will play well to those who have knowledge of the events of the Cold War and the political landscape of the era, Comrade Detective is a bizarre, brilliant show that is truly one of the biggest surprises of 2017, coming almost out of nowhere. It bills its premise as a 'show within a show', with its show being a lost, recently rediscovered cult hit that counted Stanley Kubrick of the Comrade Detective world among its beloved fans. On top of this it's been dubbed into English with the help of an all-star voice cast that includes Channing Tatum, Joseph Gordon-Levitt, and Nick Offerman. (
Milo
)
Coroner
:
1 season, 8 episodes
CBC Gem
Based on a series of books, Jenny Cooper (Serinda Swan) is a recent widow, who takes a job as a coroner and investigates the most bizarre crimes from murders to unexplained deaths. While she is an expert in her profession, Jenny struggles with the difficult aspects of her life: be it her duty as a single mother to her son, dealing with her father Alzheimer's, or her own case of chronic anxiety. The show depicts in a believable and thought provoking way, how even the most everyday people are affected by anxiety and mental health issues and how more often than not. it's the people you least expect that are affected. This show examines how it affects them mentally and emotionally and how that conflict bleeds into their everyday lives. (
The North Remembers
)
Corporate
:
2 seasons, 20 episodes
Comedy Central Now
Have you ever worked a soul sucking job? Then Corporate is the comedy for you. It is a very dark satire about working for a corporation which is pretty evil. It follows Matt and Jake as they try to get through the working day. Lance Reddick is a real gem as the morally dubious Christian DeVille and Anne Dudek is also great as Jake and Matt's boss. The show it mostly reminds me of is the sadly missed Better Off Ted. Corporate can get dark at times but is always fun and even if you haven't worked that office job that makes you hate life, I still think the comedy translates well. (
Lou
)
Covert Affairs
:
5 seasons, 75 episodes
Amazon Prime
Annie Walker is a CIA trainee who is recruited from her cushy position to work as a field agent under the guidance of Auggie Anderson, a veteran operative who was assigned to desk duty after a mission left him blind. While it is an action spy show, watching Annie grow from someone so inexperienced and green to becoming someone who can eventually go toe to toe is part of the fun. Her journey from a rookie girl who makes things up as she goes and navigates the covert espionage world to a tough female agent who carries out her missions with precision makes the show. (
The North Remembers
)
Crazy Ex-Girlfriend
:
4 seasons, 62 episodes
CW Seed, Netflix
Rachel Bloom starred as Rebecca Bunch, and she was the Crazy Ex-Girlfriend. (Wait, that's a sexist term, but the show knows it too.) The true anti rom-com if there ever was one, CEG valued representation and respectfully covered a myriad of issues. I've never seen a show discuss mental health like this one. It didn't romanticize or shy away from showing what really goes on in someone like Rebecca's head. She desired a proper diagnosis and therapy for her borderline personality disorder, and the show set out to show a woman in healing, and it delivered. It's also a musical, so try and appreciate the quirky songs for what they are, because most are truly iconic. Most notably is "Gettin' Bi", a "Hip to be Square" tribute where Darryl Whitefeather, Rebecca's boss, decides to come out to the office as bisexual. There are so many other fantastic pieces too. The cast of characters were all layered and spectacular in their own rights. The dialogue was genius-level at times. The way it blended drama and comedy together is enjoyable. It was a fun ride every single week and is most definitely worth giving it a try; it ended really satisfyingly too. (
LauraLoo
)
Criminal Minds
:
14 seasons, 313 episodes
CBS All Acess, Netflix
The FBI's Behavioral Analysis Unit (BAU) travel the country dealing with serial killer crimes using profiling techniques to track them. The team is comprised of agents Jason Gideon (Mandy Patinkin) and Aaron Hotchner, who lead the team in capturing the most depraved criminals known. The rest of the team consists of Derek Morgan, the team's muscle, Dr. Reid, the eccentric brainiac, the perky tech specialist Penelope Garcia, and Emily Prentiss, a former covert agent who is skilled as she is spunky. If you're a fan of horror thriller type shows that give you a scare but still see good guys stop evil people, this show is for you. While the gore is obvious, the almost familial interactions of the agents you come to love is the perfect counterbalance to the brutality they face. (
The North Remembers
)