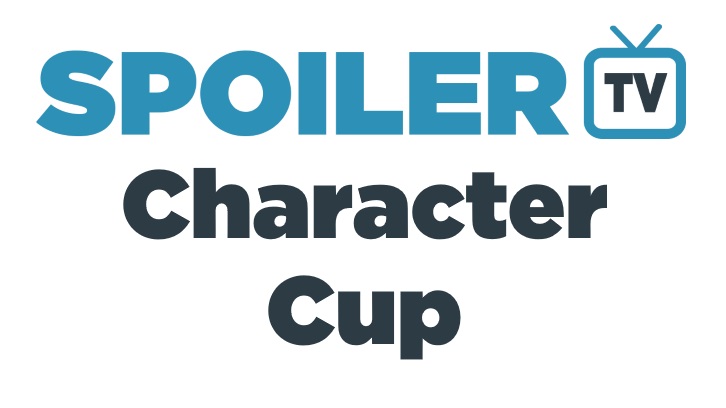 2019 Character Cup Winner




Temo Lopez

Mi Marido Tiene Más Familia
64 polls later and we have a winner! Congratulations to the Aristemo fandom for voting
Temo Lopez
to the top. Unlike last year, the finale was a blowout with Temo leading right from the start and ending with 78% of the vote. With this, Temo becomes the first winner of the Character Cup from a non-English speaking TV show. Way to go, Temo fans! He also had the second highest number of total votes behind Leo Fitz. In addition, he was the character with the most votes in 4 of the 6 rounds. To become the winner, Temo defeated Jake Peralta, Leo Fitz, Sam Winchester, Villanelle, Lorelai Gilmore, and Aris Corcega. In second place is Jake Peralta, who increased both his character and show ranking. The last time Jake was in the Cup, he ranked 24th and before this, the highest Brooklyn 99 went was 8th.
While the Championship round was a blowout, things could not have been tighter in the race for 3rd place. With the polls very close the entire time, the last push put Leo Fitz and Chloe Decker in a dead heat at 50% to 50%. In the end, it came down to 5 votes so the third place winner is...Leo Fitz. Chloe Decker takes fourth place.
As the winner, Temo joins Jack from LOST, Dean and Castiel from Supernatural, Root and Shaw from Person of Interest, Alex Danvers from Supergirl, and Lucifer Morningstar from Lucifer in our Hall of Retired Winners. Congratulations to Mi Marido Tiene Más Familia, Brooklyn 99, Agents of SHIELD, Lucifer, and all other fandoms who supported their favorites. Our breakout character this year was Fallon Carrington from Dynasty, who jumped a whopping 52 ranks to land in the #9 spot. Over in the Favorite One-Season Show, Firefly reigned supreme as expected with Forever placing second.
Interested in other stats about the 2019 Character Cup? Check out the stats page here.
Round 1A
/
Round 1B
/
Round 1C
/
Round 1D
Round 2A
/
Round 2B
Sweet Sixteen
/
Elite Eight
/
Final Four
/
Finale
Prediction Contest:
By correctly predicting Temo as the winner,
Rn
squeezed past
Luana
, who held onto first place for the longest time in the prediction contest. It's a fitting end to a contest with more 51% winners than ever. Rn made 42 correct predictions to Luana's 41. Congratulations and great predicting in a contest that went topsy turvy right from the first day. Coincidentally,
Rn
also had the most success with his wish list.
Maria Sol
was second in the wish list and
Jess
was third. For the record, my wish list was third from last, which is higher than I expected.
Thanks!!!
The Character Cup does not happen without the support of so many people. First and foremost, thanks to
Andy
for running SpoilerTV and hosting this contest every summer. If you haven't been to SpoilerTV before the Character Cup, I urge you to stick around and try it out. Not only are hundreds of shows covered but the people who make up the STV community are knowledgeable, thoughtful, passionate, respectful, and eager to discuss. You will not find better, balanced conversation about TV anywhere online. It is my privilege to be a part of the STV team. Still left in our summer fun roster are the STV Awards, which you get to decide, and the Favorite Show Competition, our biggest and pinnacle contest, which is always an intense ride. You don't want to miss them so stay tuned.
Special thanks also go out to
Richard A. Murray
, who once again spent his day off editing many of the pictures used in this contest. I very much appreciate all your work for the last three years and your willingness to help whenever I'm in a pinch. You are a lifesaver. Thanks also to ALL the people who found pictures, not only for their favorites but also other characters in the contest. I didn't have to worry about finding pictures, which saved me hours. By being the awesome people you are, you cut my work in half and I can't thank you enough. Thanks as well to
Rn the Andrian
for creating the 2019 Character Cup poster you see here. It turned out so well and I appreciate you spending all that time to create the poster and promote the contest. Thank you!
Everyone knows that the TV Talk Topics are my favorite part of this contest and you didn't disappoint. I loved talking TV with you this year. I appreciate everyone who shared their thoughts, whether it was every time, just once, or somewhere in between. You are the reason why so many people are drawn to SpoilerTV. I also very much appreciate everyone's feedback. You gave me a lot to think about before the 2020 Cup. A special thanks also to everyone who nominated topics. I'm sorry if we didn't get to yours, but we now have a great mix of topics to start us out next year.
Finally, a huge thank you to
everyone who participated
in any capacity. There is no contest without you. I appreciate you nominating, voting, discussing, creating mini-contest ideas and TV Talk Topics, spreading the word through social media, and sharing your thoughts on topics and characters. Once again, I had a blast during this contest and I can't wait to see you next year for the 2020 Character Cup. It's one of my favorite parts of summer and a joy to participate with you.
2019 CC Top Ten:
1. Temo Lopez (Mi Marido Tiene Más Familia)
2. Jake Peralta (Brooklyn 99)
3. Leo Fitz (Agents of SHIELD)
4. Chloe Decker (Lucifer)
5. Sam Winchester (Supernatural)
6. Lucy Preston (Timeless)
7. Peggy Carter (Agent Carter)
8. Raymond Reddington (The Blacklist)
9. Fallon Carrington (Dynasty)
10. The Doctor (Doctor Who)
Character Cup Fun Facts:
Last year, my 5th running the Cup, I put together some stats for the Character Cup as whole. I decided to update that with this year's stats. Data from the first 2 years of the Cup are not included because it was run differently. (More than 1 character per show is the primary difference.)
Shows represented
: 140
Characters represented
: 194
Shows that have only been in the Cup once
: 46
Characters that have only been in the Cup once
: 105
Shows that have been in the Cup all 6 years
: 13
The 100, Arrow, The Blacklist, Buffy the Vampire Slayer, Criminal Minds, Doctor Who, Fringe, Game of Thrones, Grey's Anatomy, LOST, SHIELD, Supernatural, The X-Files
Characters that have been in the Cup all 6 years
: 4
Raymond Reddington, Buffy Summers, The Doctor, Dana Scully
Shows that ranked in the Top 5
: 20
Supernatural, Person of Interest, Supergirl, Lucifer, Mi Marido Tiene Más Familia, Shadowhunters, Outlander, Arrow, Castle, Shameless, Buffy the Vampire Slayer, Agent Carter, Beauty and the Beast, Major Crimes, The 100, The X-Files, The Mentalist, Once Upon a Time, Brooklyn 99, Agents of SHIELD
Shows with the most characters representing it
:
Grey's Anatomy - April, Cristina, Derek, Meredith, Jo
Game of Thrones - Jon, Sansa, Tyrion, Arya
The 100 - Bellamy, Clarke, Lexa
Arrow - Felicity, Laurel, Oliver
Battlestar Galactica - Adama, Roslin, Starbuck
Once Upon a Time - Emma, Hook, Regina
Orphan Black - Cosima, Helena, Sarah
Person of Interest - Finch, Root, Shaw
SHIELD - Daisy, Leo, May
Supergirl - Alex, Kara, Lena
The Walking Dead - Carol, Daryl, Rick
Prediction Contest Leaderboard and Brackets: