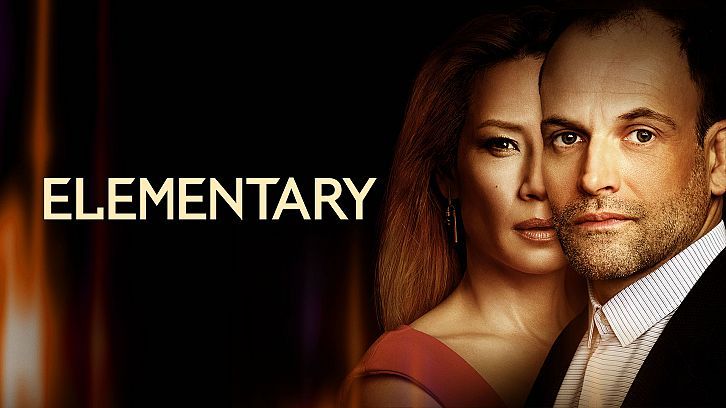 Episode: "Command: Delete"
Directed by: Craig Zisk
Written by: Jordan Rosenberg
Air date: June 27, 2019
Things are certainly getting interesting. Sherlock might have found his match. We've barely met Odin Reichenbach but he's already made quite an impression. Within one hour he became one of the most dangerous people that Holmes has ever faced. A significant difference between him and our detective's previous enemies can be seen right away. In the past Sherlock has fought against any and all danger posed by criminals side by side with Watson. He reached out to his colleagues, experts and friends whenever it was needed. Now it truly feels like he's alone fighting with an empire. Odin's influence, his company, his resources, the members of his cabal - they're everywhere. And the whole world's a stage... Sherlock's first attempt to inform the authorities about Reichenbach's activities ended on a dark note. NSA Agent Dean McNally, a character we've known since season two, a man who has assisted Holmes and Watson on multiple occasions, turns out to be just one of Odin's killers. Of course he sees the value in the data brought to him by Reichenbach. He's willing to look past the uncertainties and focus on the idea of stopping the next 9/11, whatever it takes. "What's a little murder...?" is his response to Sherlock calling him a "murderous traitor". Though McNally was never really a friend he was at least someone that Holmes and Watson believed they could trust. "We're on your team, Holmes." All that history... now erased with a threat made against everyone that Sherlock cares about - his friends and their families. I very much enjoyed Jonny Lee Miller's performance in this confrontation with his former ally. Holmes appears completely calm, his voice is quiet and he barely moves. Yet all that is perfectly contrasted by his words and the expression on his face. The betrayal, the disappointment, the anger. Sherlock Holmes might not have won this battle, but he's surely not someone you want to face against in a war.
Well, a war is not exactly what Odin has in mind for Sherlock and Joan. Despite his knowledge about Holmes' actions throughout the episode he still remains convinced that they will eventually understand the value of this work and join his cause. One thing I can say about Odin Reichenbach so far is that he sure seems to believe in what he's doing. After all, every villain is a hero in his own story. In this one he chose to break the rules (the terms and conditions, the freedom of privacy) in order to save lives. The examples he has decided to share with Holmes provide at least a couple of great victories, at the cost of the would-be criminals' lives. Except the thing is, regardless of his motives he's still putting himself in charge when it comes to the decision about someone's life or death. There lies a huge difference between his character and a few heroes I've seen on another CBS show focused around a similar concept. More than that, the data he uses, the social media, e-mail accounts, they're not exactly very reliable source of information. Yes, they can be of great value in some cases, but people can also lose themselves online and talk about the things they would never choose to act on in real life. Like a bus driver mentioned by Odin from one of his success stories. Sherlock identifies the woman as someone with recurring mood swings who went through a cycle of threats that never went anywhere. Reichenbach himself estimates that a chance of her actually hurting anyone was about 80%. An estimation that might also be a guess. Would it be worth to look into her behavior, try to influence her actions to potentially prevent a tragedy? Yes, it was a possibility that would be worth to investigate. But did she really deserve to die because of her online activity? Sherlock's conversation with Odin is powerful and memorable on so many levels. I also need to point out that I really like the interactions between Jonny Lee Miller and James Frain so far. Their scenes have a way of stealing the show and I'm looking forward to their next meeting already.
As for the case of the week. We start it in a rather unusual way. There is no murder case (yet) but one of Marcus Bell's friends is missing, a veteran with PTSD and a weapon. As it turns out he doesn't end up hurting anyone but instead leads the detectives to a murder investigation of a boxer named Baron, a man with a rare genetic condition that turned fat into muscle. A number of motives are considered until Sherlock realizes that the victim was the only heir to a coffee estate worth millions. A fortune in Guatemala that he never knew about, as he never got to meet his biological family. When his potential wealth is discovered by a young research assistant working for his doctor she decides to pursue a relationship with the man. Relationship is not exactly a right word here. Baron is nothing more than a sperm donor in her plan to take over his fortune for herself. She does end up getting pregnant and decides to get rid of the father. Hearing the entire story told by Joan and Marcus in the interrogation room made me feel really sorry for the victim. The people surrounding him, his doctor, his girlfriend - they all wanted to use him for their own financial gain. His family lost everything, including their lives and now his last blood relative will be a child of a truly horrible woman. What a tragic fate for the whole family. The case itself started a bit all over the place but eventually got very interesting. Of all the possible motives that the detectives considered throughout the episode that final one felt the most brutal. The greed and ruthlessness of some people continue to shock me sometimes. Let's see whose story we're going to follow next.
1. McNally: "I'd be flattered if I was you."
Sherlock: "Yeah, well, you're not me, are you?"

2. Sherlock: "I've seriously considered murder on at least two occasions. So, by Odin's standards, I should have been executed just in case."

3. Joan: "You know what? This stuff is so good, I don't care how much weasel puke is in it."

4. Captain Dwyer: "The one that burns fat and builds muscle. If that's a mutation you can buy, I'll take a double."

5. Odin: "Right now I'm managing a lawsuit from five of my competitors over hardware patents, I'm battling the Chinese government's illegitimate restrictions on our Asian market search engines and I'm fighting two branches of the U.S. military about jurisdiction over land on Mars. I can handle Sherlock Holmes."
What did you think about "Command: Delete"? Any favorite scenes or quotes? Feel free to let us know in the comments. As always, thanks for reading!