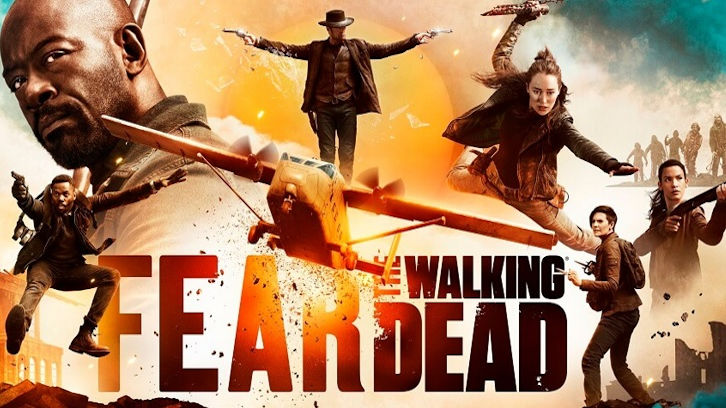 While some zombie programs tend to lean towards horrors both physical and psychological, Fear the Walking Dead's fifth season would rather be an action-adventure drama where characters dig deep within themselves to find new reserves of endurance, ingenuity, and kindness. This change in vision from new showrunners Andrew Chambliss and Ian Goldberg may have come too late in the show's run to draw new viewers, and it has likely pushed away existing viewers who want more of the mother show's dark grit and violence. What the show is doing though is having fun exploring what this apocalyptic world is and who its characters are. Without volumes of comics to draw from, conflicts and development take longer to come into focus; but the upside is that those parts aren't rushed or dragged out to pay service to recreating big comic book events. An added bonus that is both exciting and frustrating this season is that the future is a mystery. There are no dual timelines, no guarantees, and that only contributes to the suspense.

Other Thoughts:
Max and Annie's elaborate hoax leaving Dylan behind in the splattered van was creative.
I still want a flashback episode exploring how the children have survived.
John and June flirting in the old timey saloon was delightful.
How long do we think the group will stay split up?
Should we be worried about this whole radioactive thing? I would probably be less worried if I hadn't recently watched HBO's stellar
Chernobyl
.
The Little Prince book returns.
My stance is that, despite the blood we saw in season three, Troy definitely survived Madison's hammer blows. That's why we saw his unconscious body swept away rather than his undead form.