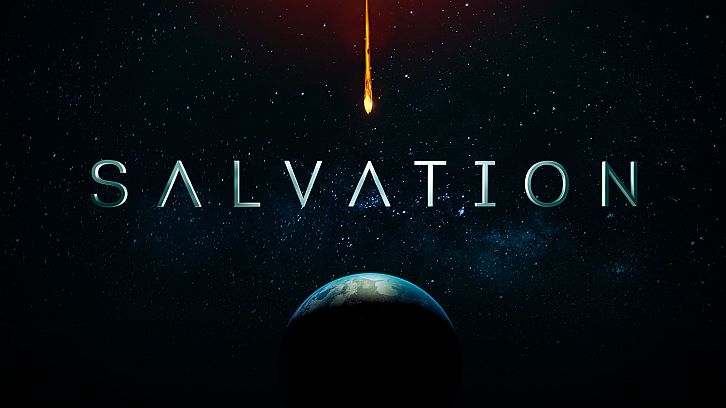 ***Warning- This review contains spoilers

Salvation
's second season set out to prove the network's faith in this unique show was justified. And it has done just that and more. From the very first episode of the season, the show elevated its quality and storytelling giving their characters added layers, never letting up on the intrigue and intensity of the situation at hand and most of all well-written and at times jaw-dropping twists. So yes, the show proved the network did the right thing in giving them a second season, but they've done something else. They've expertly used those same tools to lay out exactly why this show deserves a third season. And with the final two episodes of the season –
Hail Marry and Get Ready
- they put the exclamation point on the biggest reason of all, a third season is needed because this wasn't the end of the Salvation story! Quite the contrary, this story is just getting started!
Salvation
are quickly running out of options. They all need that last-minute miracle play to save themselves and the ones they love, their Hail Mary moment. And they each make the most of their moments, with at least one giving new meaning to the term. Darius (Santiago Cabrera) resigns the presidency and works with Alycia (Melia Kreiling) and Liam (Charlie Rowe) to save mankind. Their miracle play is the use the Ark-aptly named Salvation and ram it into the asteroid. However, to make their play work Darius must literally make a deal with the devil in the form of his Uncle Nicholas for the materials they need. The chess game on the board in front of him is nothing compared to the game Nicholas plays with Darius. The materials in exchange for his freedom. Darius has no choice but to agree but warns his uncle to stay away from Grace and Zoe. It's a masterful scene between Santiago Cabrera and John Noble, but as we have learned before Uncle Nicholas always has one more play up his sleeve. Uncle Nicholas wants the Ark, but only Darius has the launch codes to make it fly.
"It's not an asteroid."
What did you think of the season finale of Salvation? What was your favorite scene? Discuss in the comments below.