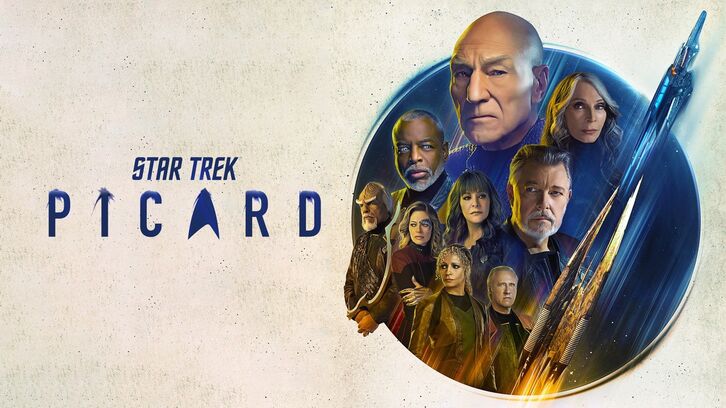 *A special thank you to Mississippi Comic Con for the media access to this past weekend's event.

Star Trek fans are thankful that the organizers of the recent Mississippi Comic Con in Jackson, Mississippi invited Star Trek: Picard's Dr. Beverly Crusher, Gates McFadden to take her first trip to Mississippi's capitol city. In a jam-packed two-day event, the actress proved to be one of the event's most popular guests, spending hours engaging with, charming, and entertaining her fans, some of whom had driven from nearby Alabama or driven 4 hours or more just to see her.


Star Trek: Picard
. She was quick to praise executive producer Terry Matalas for the care and attention he gave the project in reuniting the original
Star Trek: Next Generation
crew. She also thanked him for giving her the opportunity to let Beverly Crusher be "kick-ass".
(Photo Credit: Mississippi Comic Con)
Other tidbits she shared in her Question and Answer session include the story of her unique audition with Jim Henson for her first film, "The Muppets Take Manhattan," which ultimately gave her much more than an acting role. She also shared what it was like to work with David Bowie in "Labyrinth", to direct the
Next Generation
episode "Genesis", and how much fun she had getting to be "glam" in her favorite holodeck episode, "The Big Goodbye." She revealed that a phone call from her friend and co-star Patrick Stewart played a big part in her decision to return for the
Next Generation
's third season. A highlight of the session was her impromptu demonstration of stage movements. She eagerly shared her belief in how important the choices we make are to making art.
Star Trek
and the third season of
Star Trek: Picard
. (A special shout-out to her Mississippi Comic Con handler – Chrissy Jones for helping facilitate the interview).
Question : You're doing smaller cons and things than like Comic Con, or Dragon Con, the big ones. What makes the fans you meet there, or what makes Star Trek fans so special?
Gates McFadden:
Well, you know, first of all, I, I love seeing all the different states in the, in this country. But the fans are intelligent, they care about the world, they care about the philosophy of inclusiveness and tolerance. You know, it's a lot of fun interacting with people, and meeting people who are doctors or engineers because they watched the show. It's fantastic, you know. So, I mean I usually, ever since Picard I think a lot of us are doing more cons because we really appreciate how much the fans embraced the show.
Question: Next Generation was always critically acclaimed and, and all but it was never mentioned in, in consideration for any award. I'm seeing a lot in the press now about Picard being a serious Emmy contender for best drama this year. What made this season so different?
Gates McFadden
Well, I think it really spoke to the time we're living in, in a very particular way. And by bringing back characters who have lived in another time period, and showing how we had evolved, and what was going on in the world, I think we were both familiar and comforting. But also, we had conflict for the first time. Yet we knew how to work for the greater good, and that was a wonderful thing. I think that's why it was so terrific. You love seeing people that you've watched when you were growing up, and here they are in their gray hair, but they still work together, and they care about making the world better.
Question: One of the outstanding moments, the outstanding scenes, is seeing the original crew back on the deck of Enterprise-D. I mean as impactful as it was for fans, what was it like with the cast?
Gates McFadden:
You know, for us it was not the same thing, 'cause most of us had seen it before individually, before the day we shot. So when you shoot it you have a big schedule. And it was bigger for the fans because they were seeing it for the first time. So everyone assumes that "Oh my God, w- it was..." But what was fun is just to hang out on that set because it's a very... it's like a living room for us.
Question: Were you prepared for the way they would react to it (season three of Star Trek:Picard ?
Gates McFadden:
Uh, no. But I- I'm very happy they reacted that way.