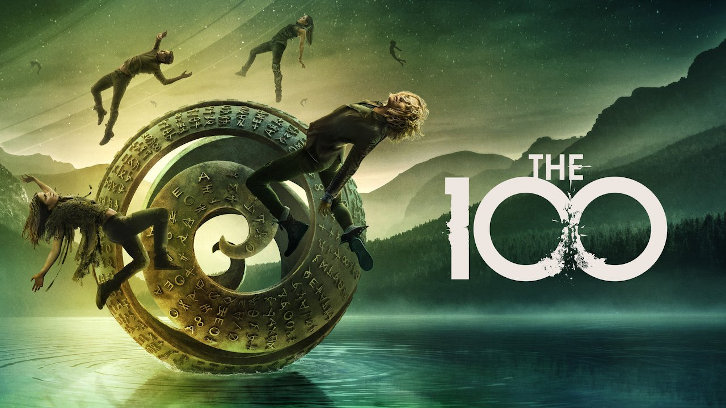 SDCC is off to a great start, with crowds packing the floor for Preview Night. Ballroom 20 featured a few screenings to kick off the weekend, one of which being the much-anticipated flashback episode of The 100 titled, "The Dark Year." Fans on social media have been pretty good about holding the major spoilers to themselves, and with respect to the show we'd like to keep it that way, but there's nothing wrong with a few teases to tide you over until the episode premieres next week, right?



-The tone of the episode fits with the rest of the season: intense!
-The flashbacks are pretty grim, and lend some insight into why no one emerged from the bunker without a bit of damage.
-We do see how the flame is affecting Madi, and a bit of how it changes her dynamic with Clarke.
-I don't think it's a spoiler to say that Abby is not looking good, considering how the most recent episode went. But yikes.
-I've been getting a lot of questions about Bellarke, and though I won't go into that I will say that romance is not really a focus of the episode. Octavia wants war! She burned Monty's beautiful farm for it! Diyoza and company are in hiding! McCreary and Abby are sick! Amid all that chaos, sure, there may be a little time for romance, but I won't say who or how...
-There is a callback to a season 2 line that plays into the idea of leadership and choice.
Overall, I really enjoyed the episode! At this point, I'm just happy to have some answers. The bunker was clearly traumatic for everyone involved, and it's been difficult to see them acting so chillingly different without knowing why.
I honestly wish there were more flashbacks! I want a whole season of the bunker years! The episode is not only about bunker drama, though. It explores trauma, survival, desperation, and whether the choices we make are justified by their consequences. Was it worth it, bunkerkru?
Let me know what you think in the comments! What are your theories on the Dark Year? Would you march on the valley with Wonkru or grow algae with Monty? Are you just watching this show hoping for Bellamy and Clarke to hook up? Post your thoughts below, Spoilerkru, and enjoy "The Dark Year," Tuesday July 24th, 2018 at 8pm/7c on The CW.