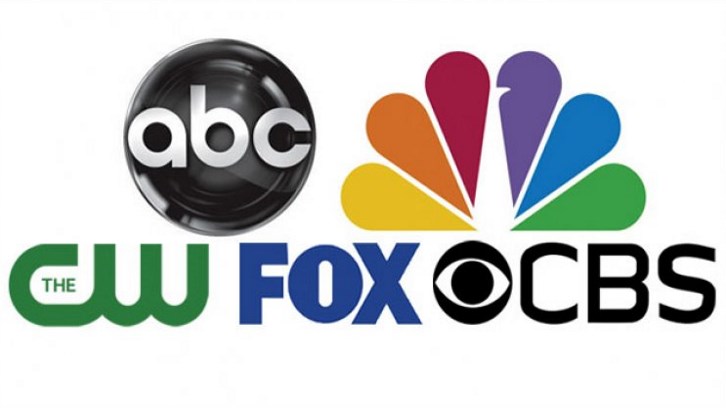 With this segment, we come to the end of the 2018 Summer Pitch Your Show, including the most nominated show, Timeless. In fact, there were so many nominations for Timeless that I included 4 pitches for it. I want to thank everyone who created the 146 pitches represented here. Your nominations were passionate, interesting, and persuasive. I had great fun reading them and I love all the variety. Again I wish we could have put all nominations in the articles. If you'd like to read them all, please click on the link to the spreadsheet below. As we end this article until next year, I hope you have found some good new shows to watch. Let me know how your summer TV viewing is going and as always, happy viewing.

Also, don't forget that summertime is when SpoilerTV focuses on all the major contests. With the Episode Competition finished, the Character Cup is next. Nominations close in mere hours and then we'll starting the ranking process. The Character Cup is a little different than the others because each day we have a new TV Talk Topic. I'm looking for topic suggestions so if there is anything you're dying to talk about with the SpoilerTV community, let me know. After the Character Cup will be the STV Awards and we'll end the summer with the huge Favorite Show Contest. I have a particular fondness for this one because it is what first brought me to SpoilerTV. So, as you can see, just because the regular season is done that doesn't mean SpoilerTV is taking a hiatus. Come back tomorrow for the Character Cup, and until then, here are the last of the pitches. I hope something grabs your interest today.


Part A
Part B
Part C
Part D
Part E
Spreadsheet




Take Two:
1 seasons, currently airing
Eddie Valetik used to be a police detective. Sam Swift played a police detective on TV for eight seasons before she became a tabloid headline. Fresh out of rehab, she's looking for a new role, maybe a new calling, and a missing persons case might give her the perfect chance to put her vast investigative "experience" to work. One of the joys of Take Two is that it embraces being a semi-parody of other well known she/he team up crime shows. On the surface, the spunky newcomer and reluctant cynic pairing has been done before. However,the difference is Rachel Bilson. She's a radiant explosion of sunshine and charm, and her character's eagerness to learn the ropes of being a private eye is contagious. Eddie Cibrian supports her effectively, playing opposite. The cases are entertaining and not obviously recycled. There's enough emotional weight to balance the good hearted humor and a bevy of familiar guest star faces. One of Castle's own, Seamus Dever, appears in an upcoming episode. An ideal summer show, it doesn't take itself too seriously Take Two is there to have fun, and that attitude fits it perfectly. (Ellys Cartin)
It has Rachel Bilson. (Oktawia)
Take Two is a perfect show for summer. It's a light crime procedural with plenty of snark. The two leads have good chemistry, although it has a similar "will they-won't they" vibe of previous shows like Bones and Castle. That shouldn't be surprising because the show runners also created Castle. In a nutshell, a former party girl TV star gets the opportunity to land a part as a private investigator and kickstart her flagging career so she shadows a surly, "real-life" PI to get in character. Circumstances change and viola, they become partners for the long-haul. If you shipped Bones, Castle, The Mentalist, or series like them, this is the show for you. (Dahne)
This Is Us:
2 seasons, 36 episodes
This Is Us is a unique, emotionally-draining, and rich family drama that will make you laugh, smile, clap, and most importantly, cry. The pilot is a masterpiece, and it would be horrible to spoil it in any way. The pilot everything changes and what you may have seen in the trailer, will be turned on its head. The cast is incredible, with everyone delivering stunning performances and adding something unique to the show, even guest actors who appear on the screen for no more than 10 minutes. The characters feel like they could be anyone in your family, anyone you see on the street, or maybe even yourself. They are very layered and complex, and face issues that we face in our daily life as well. In every sense of the word, it's really about US human beings. Most importantly, this show teaches you that while family life is complicated, you have stick together and sort out your problems because having a family is a privilege. If you have not jumped on the bandwagon yet, then please do now. This is absolutely a show that will warm your heart and make you cry! (Missions)
Timeless:
2 seasons, 26 episodes
What if history as you knew it could change drastically in a split second and you wouldn't even know it? Three (un)lucky, relatively normal, but genius characters have to deal with this question when they find out that time travel is real and one of two time machines have been stolen by a man hell-bent on wreaking havoc throughout American history, without a care for who he kills in the process. Written by amazing writers, in collaboration with a historian to ensure accuracy, Timeless has an inclusive cast full of women, POC, and LGBTQ+ representation. The sets and costumes are created with the utmost care and the intricate story captivates audiences of all kinds. This show immediately hooks you and inspires a passion for learning and discussion while never making its audience feel dumb. That doesn't even touch on how brilliant the characters are individually or how Timeless sheds a light on important historical events and people who are VITAL to today's society and yet are almost entirely overlooked! (Jordan)
Timeless is an amazing show that blends diversity, adventure, time travel, inclusion, loyalty, and even a bit of romance into this well balanced show. The cast's chemistry is off the charts, the writers pay attention to the finest of details making rewatches a must, and the costumes and sets are lavish and transport you back in time. Timeless is an absolute must! (Tish)
The basic concept of Timeless is time travel, but with a twist—villain Flynn has stolen a time machine to stop the organization responsible for killing his wife and child. Historian Lucy, Soldier Wyatt, and Pilot Rufus attempt to stop him by following in another time machine. History is sometimes changed, and we are presented with the question, "Is the course of our lives determined by fate or our own choices?". Historically accurate places and figures are depicted, such as President Abraham Lincoln, Harriet Tubman, and Ian Fleming. The cast and writing are superb, and although you might think this is only about drama, you are pleasantly surprised by the humor and passion interwoven into each episode all in a family-friendly way. (Nancy Lee)
It's a fun, witty, adventurous and engaging historical show with sci-fi elements. It highlights known and lesser known historical events through time travel and you learn new things every time. It also has an inclusive cast with great chemistry. There is friendship, hardship, and romance. It's a great show for people of any age and families can watch it too. From the first episode onwards, the visuals are astounding, the acting is wonderful, and you can't stop watching. (Miss Annie)
Trial & Error:
2 seasons, currently airing
Do you like The Office? Do you like True Crime documentaries? Do you like laughing so much that it physically hurts? Then you must watch this show. Josh Segal, a greenhorn defense lawyer from New York City, is sent to the hodgepodge town of East Peck, South Carolina to defend a local poetry professor accused of murder. After season 1, he stays on in the town to take another high profile case. Josh assembles a team that includes town residents, Dwayne and Anne, who each are incredibly hilarious in their individual ways. The characters are deathly funny, but the show also uses sight gags and slapstick humor of the highest quality. Season 1's suspect is played by John Lithgow. Season 2's is played by Kristin Chenoweth. Each case unspools with twist after twist, each more fun than the last. It's nonstop entertainment of the very best kind. (Ellys Cartin)
Twin Peaks:
2 seasons, 30 episodes - original series
1 season, 18 episodes - limited series
Netflix, Amazon Prime
David Lynch's masterpiece shaped television forever when it aired in 1990 on ABC. It returned last year for a third season revival that blew everybody's minds with some of the most unique hours of television ever broadcast, and that's no hyperbole - episode eight of Season 3 is unlike anything you've *ever* seen before, and the first season is one of television's strongest too. This dreamlike classic is so much more than just a simple investigation to determine who killed Laura Palmer - it is absolutely essential viewing that simply demands to be seen. Without it, television today would be very different. Don't forget the all-time great TV movie prequel (that should be watched after Season 2 for best results), Fire Walk With Me. (Milo)
White Collar:
6 seasons, 81 episodes
Netflix
Two enemies end up working together and become the unlikeliest of friends. That's pretty much the essence of this show. FBI Agent Peter Burke finally catches his nemesis, master criminal Neal Caffrey. Rather than serve prison time, Burke's bosses instead offer Caffrey the chance to work off his sentence by working as a consultant to help them catch the most elusive criminals. With action pack drama seasoned with quirky tongue and cheek humor, White Collar is a show that will have you crying messily one second and then laughing your butt off the next. (The North Remembers)
Hands down, this is one of the most fun shows I have ever watched. Part caper movie, part crime procedural, part bromance, White Collar starts with genuinely likeable characters. Neal Caffrey is a non-violent con man, trying to go straight, while working off his prison sentence with the FBI. His criminal expertise makes him the best person to catch his dangerous counterparts. Peter Burke is his handler, partner, and a rules follower - at least in the beginning. His wife El and he are also the definition of a successful marriage. Rounding out the FBI team are Diana and Jones, who get more fleshed out as the series continues. Still, the real reason to watch this show is Mozzie, Neal's best friend and conspiracy theorist. He steals every scene he's in. If you are a fan of Leverage, Ocean's 8, or Matt Bomer's charm, check White Collar out.
(Dahne)
Young Sheldon:
1 season, 22 episodes
You don't need to watch The Big Bang Theory to enjoy this sequel! In fact, it's even better if you don't. It's a family-centric comedy that could be called THE COOPERS. Sheldon Cooper is a gifted child who enters high school at age 9, to the mingled pride and concern of his parents George and Mary (Zoe Perry is flawless) and the dismay of his athletic but somewhat dull older brother Georgie. Other characters include Sheldon's sassy twin sister Missy and even more sassy grandmother Meemaw (Annie Potts rocks!), who lives nearby. The family's adventures with education, work, and beef brisket recipes make for utterly delightful episodes. If you want a show with heart, there's plenty of that too. Most importantly, it's actually funny. The humor is solid, and the characters are likable. Bonus points for it being set in 1989 so there's great nostalgia moments. (Ellys Cartin)
Young Sheldon is my pick for best new comedy since Fresh Off the Boat premiered. It is also nothing like its predecessor, The Big Bang Theory. While that show relies of crass humor a lot, Young Sheldon relies on the heart-warming but funny side of family. Iain Armitage is shockingly good. It's hard to find young actors who can actually act but he is the embodiment of Sheldon. He keeps Sheldon's quirks but layers them with a child's innocence and vulnerability. Zoe Perry is also amazing as Sheldon's mom, toning down some of her edges to make her a much more nuanced character. Young Sheldon has more in common with quality ABC family comedies than anything else on CBS.
You're the Worst:
4 seasons, 49 episodes
The title of this one may be You're The Worst, but the show is actually the best. It takes a look at a relationship between Jimmy and Gretchen, two massively flawed people who find each other and form their own definition of what love is. The show is a comedy but also takes a realistic and honest look at depression and what it can do to a person as well as their partner. If you like comedy, but also a show that makes you think and feel for grey characters, then this is one worth trying. (Beth)