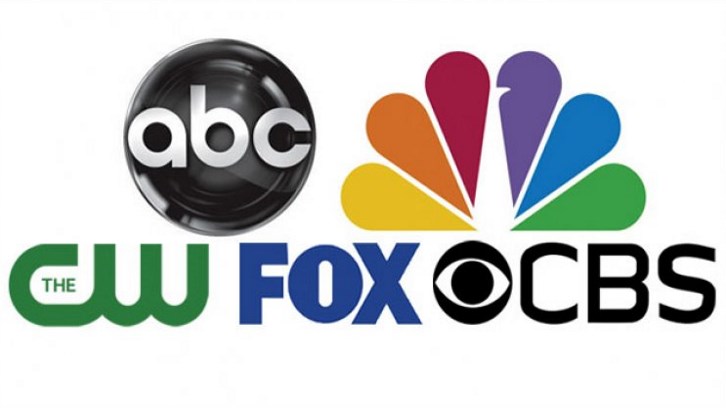 As the Winter Olympics heat up and shows are on a temporary hiatus, SpoilerTV readers have pitched their favorites shows in an attempt to encourage others to try them. Part A was posted 2 days ago, so now it is time for shows from C-E to be spotlighted. To keep the articles short and readable, all pitches were edited for length (less than 300 words), clarity, and grammar. I have also limited nominations to 3 per show with a few very popular shows having 4. I am truly sorry if your nomination is not in here. Know that I appreciate your time and pitches. Making the choice of what went in was difficult. After all sections are posted, I will include a link to the original spreadsheet so you can read them all in their entirety.

I hope that every reader finds at least one show they are interested in trying. If you do, please comment in the section below. I know those who nominated would love to hear from you. Also, if you would like to add something to a show's nomination, please add your thoughts in the comments. Thanks again to everyone who created pitches. They have been a fun read and I have been busy adding things to my to-watch list already. Without further ado, here are the pitches for TV shows C-E.




The Carmichael Show: Netflix
Tuna
- The Carmichael Show stars Jerrod Carmichael as a fictional version of himself where in every episode he, his family, and his girlfriend discuss very hot social issues but in a very comedic yet serious way. They discuss prominent topics such as guns and gender and even Donald Trump and Bill Cosby. It is a very funny sitcom that focuses on an African American family in American society. The show is fearless and is not afraid to discuss very serious topics which is why I like the show. It is a genuine comedy that dives into subject matters that are usually hard to talk about comically. The pilot is definitely not the best episode so do not give up after the first episode like I did. I gave up and then I got back into it and I'm so glad I gave it another chance. Season one is very good but season two is phenomenal and I connected with many of the episodes because the issues they talk about are very broad and can be relatable for everyone. The rest of the incredible cast includes David Alan Grier as the father, Loretta Devine as the mother, Amber Stevens West as Jerrod's girlfriend, Lil Rel Howery as Jerrod's brother, and Tiffany Haddish as Howery's wife whom he is separated from.
Dahne
– I've only seen the first season of this how but I was impressed by how funny it is. There are many comedies that I just don't find funny at all these days, but The Carmichael Show made me laugh out loud each episode. It's even more surprising because it touches on some very heavy issues but manages to create serious dialogue about them without feeling preachy and bringing down the tone of the show.
Chuck:
Christian Chirico
– Listen, you need this show in your life. It's a spy show with an awkward nerd as protagonist. What more do you need?. Also, Kung Fu.
Ellys Cartin
– It took me a while to sum up Chuck in just a few sentences. Let me just say it is one the most purely enjoyable shows I've ever watched. I own all the DVDs. A guy who views himself as just regular (Zachary Levi invents "adorkable") opens an email from an old pal, and winds up with the contents of a huge database in his brain. This computer wears tennis shoes. It doesn't take long for the CIA and NSA to send in agents to take care of him. Agent Sarah Walker (Yvonne Strahovski) and Colonel John Casey (Adam Baldwin) each approach Chuck as potential handlers, but they end up working together as frenemies. It's an exciting spy procedural with fun comedy and the kind of sparkling "will they won't they" between Chuck and Sarah that has nearly disappeared from TV today. Nothing boring here. Each episode is an exciting ride and there's a soft heart hidden at the show's core. You'll fall in love with all the characters and want to rewatch it again and again.
LauraLoo
- Chuck is a nerdy show for nerds. But seriously, it's a thrilling procedural/serialized hybrid that focuses on spies from the NSA and the CIA joining forces to protect Chuck Bartowski, a Buy More employee who now holds all of the government's secrets in his brain. That premise may seem like a lot to take in at first, but this show gracefully handles its growth and development in spades. The show blends together all sorts of genres effortlessly, all the while just trying to be a show that entertains you at its core. The characters are all hilarious; they really start to grow on you within a few episodes. Chuck himself is in a position where he has great camaraderie with almost everyone he meets. Zachary Levi portrayed him to be just so damn likeable, and you really root for this protagonist in every possible outing. Each season sees Team Bartowski take on new and exciting villains and opposition. The villains aren't one-dimensional and they actually have a lot of plot dedicated to making them seem not only looming and devastating, but grounded in reality. The soundtrack is another excellent selling point of the show, as I have found many new musicians and songs through Chuck. This stays true from beginning to end. Yeah, the finale may not have been everything I wanted, but it doesn't take away from what the show delivered on doing. It made you feel good while watching it, took you on a thrill ride every week, and made you ponder what you would do if you were in Chuck's position.
Constantine: CW Seed
Kim Merville
– Because if you enjoy horror, the supernatural, and magic this show is for YOU!
Milo
– John Constantine is one of my favorite characters from DC Comics, a British-born bada** magician. In this NBC show that only lasted one season, we find him facing a world of supernatural monsters, creatures, angels and demons with fantastic results. It's a show that is still worth investing in even if you didn't get the chance to watch it the first time around, making the most out of a performance by Matt Ryan who gets the character perfectly right. Fans of Supernatural and Buffy the Vampire Slayer will find themselves right at home with the demon hunter and master of the occult, who has some past demons of his own. A fighter of the good fight, the main strength of the show is Constantine's unconventional character, and it's definitely a rewarding and easy binge, sticking mostly to a monster of the week format that worked so well for Supernatural. Constantine also makes his appearance as a guest star in the CW's Arrow for an episode all that more rewarding, and is something that can be certainly recommended for sure on top of the main series itself. Matt Ryan also reprises his role as the character in the DC Comics Animated Movie Justice League Dark, which is also worth watching if you're a fan craving for more.
Containment: Netflix
Charlotte
– It's a fascinating story, exciting and scary, with great acting, yet it's also filled to the brim with heart (and tears! Lots of tears). I'm a major germaphobe and this still ends up on my list of top 10 shows, so you know it must be good!
Ellys Cartin
– A short while ago, the CW had a summer miniseries called Containment. The heartrending drama centered around the effects of an epidemic that results in a portion of Atlanta being sealed off, while a lone doctor inside works to find a cure. Officer Jake Riley (Chris Wood…never better) is on the inside, trying to keep peace with a handful of others. He operates out of the hospital, where a group of school children are stranded with their teacher Katie. Other people inside the quarantine are a young couple expecting their first child and a group in an office building led by Jana (Christina Moses). Outside the quarantine, Jake's friend and Jana's boyfriend Lex, also a police officer, works with Dr. Sabine Lommers (Claudia Black) to keep the situation contained. Lex begins to suspect something is amiss, so he and Jake investigate the outbreak as they simultaneously try to care for the people they love. This plague has no zombies, but that doesn't mean it's short on suspense, as everyone is at risk for infection and death. More than one tender love story is at play here too. Tragedy and violence are only steps away from each character. It gets better as it goes along and the characters connect with each other. You'll desperately want them all to be okay, even as it looks less and less like they stand a chance. In the midst of the devastation, there are beautiful moments where they reach out to help each other, reassuring viewers that not all hope is lost.
Corazon Salvaje: Live Stream
Folielex
– The show takes place in the early 1900's in San Pedro, Mexico. It chronicles the story of Juan Del Diablo, two sisters who fall in love with him, Aimee (the younger, selfish sister) and Monica (the sheltered, older sister), and his contentious relationship with Andre, his younger half-brother and legitimate heir to the family fortune. Corazón Salvaje is an epic love tale with tons of action, intrigue and a lot of heart. I know the logline above might tune you out and make you think this is cheesy and soapy. I'll admit, technically being a Mexican telenovela, it carries the soap opera stigma, but I refuse to give this show either of those labels as it overcomes its genre and delivers a story that stands on its own merits and refuses to fall into pre-set traps. First and foremost is the story and script. There is a clear beginning, middle and end in the narrative direction of the show and it's evident from the start. The dialogue, which is far from stilled and redundant, only helps to further prove that point. Secondly, the acting across the board is superb. The chemistry between Juan and Monica is one for the history books, but chemistry only takes you so far without the acting chops to bring nuanced subtlety into your performance to add layers and depth to your character. These two have acting chops in spades. Enrique Lizalde is a scene stealer, while the antagonists play their roles with such a commanding restraint, rarely found in this genre, where scenery chewing is the default. The show also has high production values and touches upon social issues. It has aged well and stands on equal footing with the BBC's Pride and Prejudice.
Crazy Ex-Girlfriend: Netflix
LauraLoo
– Rachel Bloom stars as Rebecca Bunch, and she is the Crazy Ex-Girlfriend. No, wait, that's a sexist term,
and the show knows it is too.
So, now that we've set aside that reason people have for not trying the show, we can get into what makes this show so special. Yes, it's a musical, so if you can look the other way on this facet and learn to appreciate the quirky and iconic songs for what they are, there's still much more digging to be done here. The show values identity and representation, diversity, and respectfully covers a myriad of issues, such as mental health. It doesn't romanticize or shy away from showing what really goes on in someone like Rebecca's head. She seeks therapy and is constantly called out for her not-so-great decisions, but the show never vilifies her as sometimes it is simply out of her control. As I mentioned before, this show has some truly iconic songs already. Most notably, probably, is "Gettin' Bi" - a "Hip to be Square" tribute only with a huge spin on it. Darryl Whitefeather, Rebecca's boss, decides to come out to the office as bisexual. He doesn't want to hide anything from anyone any longer, and it's just perfect in every way. It smashes every possible trope and stigma people think about what being bisexual means. There are so many other fantastic pieces too. The other cast of characters are all layered and spectacular in their own rights. The songs are memorable. The dialogue is genius-level at times. The way it blends drama and comedy together is enjoyable. It's a fun ride every single week and is most definitely worth giving it a try, even beyond just the pilot.
Mihail
– This show is a true dark horse in my opinion because from the start people were so negative about it. They said it would flop, it was going to be stupid, and it should have never been ordered, but I like to check things myself and make my own personal opinion on everything. Crazy Ex-Girlfriend beats all odds because it's hilarious, bold, fresh, energetic, and... crazy. I think people are pushed away from the fact that it's a musical which doesn't sound as strong as watching Game of Thrones. If you like everything out of the ordinary, you should check this unbelievable weirdness.
Crossing Jordan:
Amberly
- Crossing Jordan is a crime drama that aired from 2001-2007. It is a procedural with serialized elements and is very character driven, focusing on a group of people working at a Boston medical examiner's office (mostly medical examiners but also some cops, lawyers, etc.). The main lead is the strong female character of Dr Jordan Cavanaugh (Jill Hennessy from Law and Order), whose mother's murder years earlier is the focus of the serialized plot through the show. It has some very interesting and original cases, has a lot of humor, and a great soundtrack. It also stars some well-known stars in Miguel Ferrer (NCIS LA), Kathryn Hahn (Transparent and Bad Moms), and Jerry O'Connell (Sliders and Stand By Me). It was one of the first shows I ever loved and I wasn't the only one as fans created a virtual season 7 of 33 episodes after the show was canceled after season 6. If you are a fan of shows like Bones, Castle, Body of Proof, Forever, CSI, etc., it's worth your while to check it out.
Dahne
– The highpoint of Crossing Jordan is the strong characters. Jill Hennessy does an excellent job portraying a forensic pathologist, who runs different scenarios of the crime in order to help figure out what happens. She's part Criminal Minds, part Bones, and part Quincy MD. One departure from most police procedurals is her relationship with her father. He used to be a detective but now owns the local bar, and often helps her run through cases to put the pieces together. In some ways, it's the grownup version of Veronica Mars.
Daredevil: Netflix
Colin Blake
– It's dark and action packed.
Ellys Cartin
– When I started watching Daredevil, it was just too good to put down. I would sit and watch it on my tablet in coffee shops every morning before I went to work, binge watching 3 episodes at a time. Thankfully, there were two whole seasons. (A third to come). It's immensely sad to run out of new episodes, yet the show holds up under rewatching. Charlie Cox's Matt Murdock is easily one of the strongest onscreen superheroes; his internal battles are as compelling as his physical ones. Also, he's blind. This adds another fascinating layer to his abilities and his mission to clean up his neighborhood. Of course, it's not just a superhero show. Daredevil's foes get the same well-plotted development he does and there is a wealth of exciting, groundbreaking action sequences. A great supporting cast comes with the package. Vincent D'Onofrio is Kingpin Wilson Fisk, an erratic, brutal, yet empathetic foe. Then we've got Matt's loveable lawyer pal Foggy. Their first client Karen, framed for a brutal murder, becomes their friend and coworker. Over the series, we see her develop into a braver, more determined version of herself. Elodie Yung enters the series in season 2, as Matt's cunning, troubled kicka** love Elektra. Jon Bernthal's Frank Castle is also in season 2. I'm not sure there are enough words to use in describing what he pulls off. Other Marvel shows launched on Netflix after Daredevil, but, if you only watch one, this thrilling, sexy, complex, bada** drama is the very best.
Laura Loo
- By now you've probably heard a thing or two about Marvel's Daredevil, but I'm here to give you my perspective on why it's worth the watch. I'm not a comic reader, I don't really watch any superhero movies or shows, and I barely even like the genre anymore as I feel it has become over-saturated, predictable, and quite frankly just not my taste, but I fell in love with Daredevil instantly. Seriously, the pilot swayed me. The characters are well developed, especially our protagonist Matt Murdock. Charlie Cox is so likeable and he plays Matt the same way most of the time. He enters that "brooding" territory sometimes but it's understandable and you still want to root for him. The dynamics that Matt makes and breaks help, well, make and break the show for me, in a lot of ways. When he and Foggy Nelson, his law partner, work together, those two are unstoppable. They are the heart and soul of the show and when they bicker you can feel it throughout. It's almost as though the two of them have a single heartbeat together (that Matt could listen in on) and when it goes out, even for a single episode, it's palpable. There's also Karen Page and Claire Temple, and so many others that they take the time to flesh out. I can't talk about this show without mentioning its fight scenes, which are truly works of art. The fight scenes themselves become a character of the show and they're
always
my favorite. It's like watching art transpire right in front of your eyes. Do yourself a favor: watch the pilot. Even watch the opening theme of the show. See if it's for you.
Dark Angel:
Amberly
– The show is a kind of cyper-punk-dystopian drama about a woman named Max (Jessica Alba) who is a genetically engineered super soldier. She escaped a military facility and has been in hiding from government agents but still searches for her siblings who escaped at the same time. She meets a friend (Michael Weatherly from NCIS and Bull), who works to end corruption in the post-apocalyptic USA they live in and she joins him with his work. The show is quite gothic and science fiction with a fair bit of action (mostly by the kicka** Max). Jensen Ackles (Supernatural) also stars in the second season. It's a great little show that only aired 2 seasons so it doesn't take too long to watch.
Dahne
– If you like dystopian sci-fi, then this show is for you. The show takes place after an electromagnetic pulse knocks out the United States' technology and sends it into third world status. Previously, the military created a group of genetically-engineered supersoldiers and assassins, but they have escaped and are running for their lives amidst a society where people must fight to keep their own rights. It has a strong female lead in one of the escapees named Max, but to be honest, I prefer the other characters that round her out. From Joshua, the animal-faced hybrid, to Alec, a reluctant ally she names because of his snark, to Logan, a wheelchair-bound freedom fighter, to Original Cindy, Max's best friend, there is a character for everyone. The ending is a bit frustrating but the characters are definitely worth the watch.
Doctor Who: Amazon Prime
Milo
- The granddaddy of all time-travel shows, this is one of the longest shows ever made but there are several easy jumping on points to this journey that features an eccentric time-traveler named The Doctor. He travels throughout space and time with his companions from contemporary Earth. It's one of the most popular shows in the UK, but doesn't restrict itself to just Britain (although London is featured a lot), exploring the entire universe as well as history itself. If you're a fan of shows like Timeless and Legends of Tomorrow then this is perfect for you, with its iconic characters, heroes, villains and monsters alike, really leaving a memorable impression. You can either start with the classic series that began its run in 1963 - or start with the modern reboot at 2005. Multiple actors have played The Doctor over its long history - currently thirteen with a fourteenth on the way, and any time a new actor takes up the role is a great jumping on point. Christopher Eccleston, David Tennant, Matt Smith and Peter Capaldi have all played the roles of The Doctor, and you'll quickly find yourself picking a favorite.
Ashley
- Who (pun intended) does not like a show about aliens and saving the world?
The Durrells in Corfu: Amazon Prime
Ellys Cartin
– I fell absolutely in love with this swell British drama within the first ten minutes of watching it. Keeley Hawes plays Louisa Durrell, an initially depressed and frustrated mother/widow who decides to move her family to a sunny Greek island to give them all a fresh start. There's beautiful scenery, wry moments of comedy, wonderful production...but nothing is as amazing as Hawes's authentic portrayal of a mother. She cries. She yells at her kids. She slowly begins to take better care of herself. She struggles to connect with her three teenagers and patiently endures the menagerie of living things her youngest son collects. (There are turtles and adorable puppies among other things). The Durrells make all sorts of friends on the island, including an enthusiastic taxi driver who becomes their guide to all things Greek, a naturalist, and a Countess (Leslie Caron) who is afraid to leave her house. There's a couple subplots that don't quite land but that also don't get too much screentime and the show always comes back to focusing on the Durrell family's relationships with each other. It's quite the treat, comfort food for the soul. Oh, and did I mention the costumes?
Emerald City:
Renee
– This is a cancelled show, but really needs to return. It was such a fresh spin on the Wizard of Oz - strong characters and amazing actors. I was so excited to watch each new episode last year. There aren't many shows that can make me feel that way today!
Dahne
– Emerald City was definitely one of the most unique shows of its time. Take everything you know about the Wizard of Oz and throw it out, because much like Wicked, everything has a basis in Oz but ends up being completely upended. Take the Tin Man. In this case, he is a man who almost died but was put back together through bionics. He ends up being more robot than man in his physical appearance but his emotions are pure human. If you grew up watching the Wizard of Oz but want to see a more grownup take on the subject, check it out. It does have some wandering plots, an annoying love plot, and some character who wear out their welcome early in the mini-series, but the inventiveness to an old story is intriguing and with only 10 episodes, it doesn't take much time to watch.
The Exorcist: Hulu
Milo
- The Exorcist is one of my favorite horror movies of all time, quite possibly ever, so I was certainly skeptical when FOX declared that they were going to air a television series based on the event. You can imagine how surprised I was when it turned out to be one of my favorite new dramas from the 2016/17 Fall Season, proving immensely captivating in a powerful, slow burn story that stands out from the rest of FOX's network. It fits the atmosphere of the original movie very nicely and is really well done. As a result, if you want some decent horror television, then I can't help but recommend this one.
The Expanse: Amazon Prime
Ellys Cartin
– There's a chance you don't know about The Expanse. That's a shame. In terms of science fiction, space battles, and Mars vs. Earth politics, there's pretty much nothing that can compare. The Expanse is set in the future: Earth is the solar system superpower, Mars has been colonized, and so has the Asteroid Belt. The "belters" are basically the bottom social class, struggling to get clean air and water, while supporting the growing needs of the planets. Into this turmoil, a new threat emerges, a zillionaire's daughter, Julie Mao, vanishes, and a freighter is mysteriously destroyed. Its survivors, led by Officer Jim Holden and Engineer Naomi Nagata, seek to uncover the truth and avoid being killed by those who attacked their ship. A belter detective, Miller, looks into Julie's disappearance. On Earth, as distrust between Mars and Earth threatens to spill over into war, Undersecretary Chrisjen Avasarala (the flawless Shohreh Aghdashloo) discovers a conspiracy involving Julie's father. Great visual effects take this amazing show from very good to amazing. It's gripping, enthralling stuff. A very short first season is mostly good, minus a weak pilot, and the second season is SUPERB.
Milo
– Science fiction's answer to Game of Thrones and heir apparent to the all-time great Battlestar Galactica, The Expanse is the best thing to come out of SyFy since well, Battlestar Galactica. Adapted from James SA Corey's epic series of novels, The Expanse is set in the near future where mankind has explored the milky way but not beyond our solar system. Mars itself has become an independent colony and against this backdrop, a veteran detective and a rogue captain come together to find a missing girl, who is at the heart of a conspiracy that could shape the course of human history. Dealing with rich, compelling themes in a fantastic way, The Expanse knocks it out of the park with its fascinating approach to its narrative that makes the most out of a diverse cast. Having finished its second season, The Expanse is near-unmissable television, perfectly watchable for audiences regardless of whether or not you're a science fiction fan.