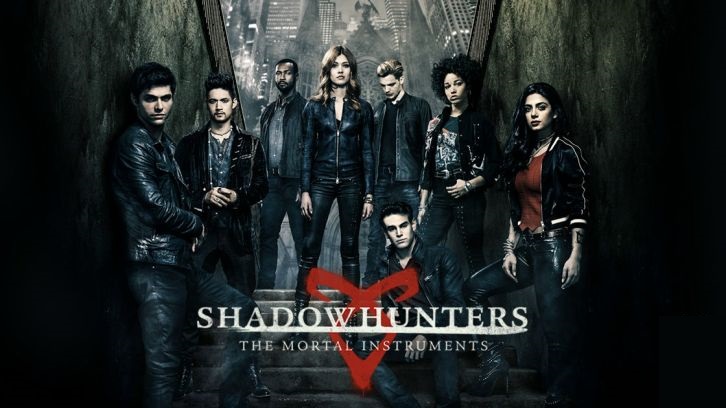 Previously on Shadowhunters, Simon, with the help of Jace, tried to uncover who was sabotaging him, which ultimately led to the reveal of Jordan (Kyle) as a member of the Praetor Lupus and a werewolf. Meanwhile Clary tried to find a way to help Jace, Magnus and Alec started to encounter relationship troubles surrounding the (im)mortality issue, and Lilith furthered her plans to resurrect Jonathan as she used an elixir from Magnus to bring Jace further under her control and make him fall out of love with Clary.


In this week's episode, Heidi further closes in on her sire in her efforts to find happiness. Once she does find him, she's convinced that they're meant to be together and essentially start a family, but Simon being happily in a relationship and having only turned Heidi by accident absolutely does not want that. He offers to give her help and advice, but Heidi wants more, and her obsession may quickly turn dangerous and all-consuming. Her need to be with Simon leads her to wanting to eliminate any threat to that possible relationship, which includes Izzy. Simon has to do something with Heidi, especially if she's going to endanger the lives of those he's close to, namely Maia and Izzy, but what he chooses to do may backfire in the future if he's not careful.
Elsewhere, Maryse is back in town and wants to surround herself with her family to add a little normalcy to her life. Izzy suggests a night out at the Hunter's Moon which may turn into a little less than the perfect night she was hoping for when the invite extends from family to their respective other halves, and when some unexpected guests drop by. Also, continuing issues for Magnus and Alec, and Magnus being tied up with other duties leads Alec to drinking and seeking advice from a new friend.
Lilith may have given Jace the elixir, but did it actually work? Jace is definitely acting strange and Clary is definitely taking note of that, but that's something that has been going on for a few episodes now. Clary turns to Magnus for help in discovering who the Owl is, but information presented to them during their investigation may shed some light on how much truth Jace has been telling lately. Clary tries to talk to Jace but he does brush her off, and she worries about the future of their relationship, something Magnus can somewhat identify with. Clary is doing everything she can this season to help Jace and I hope it does pay off for her just because of how much effort she's putting into it and the danger she's getting herself into. Trouble never seems to be far from her and that is still the case in this episode.
'A Window Into An Empty Room' manages to find screentime for all of the main characters whilst advancing both main plots this season and exploring what effects different levels of communication may have on a relationship. Several characters suffer from the consequences of past actions and actions of loved ones that may be felt for the rest of 3A, whilst other dangers, both personal and community-wide are waiting to be revealed. Remember to tune in Tuesday at 8.00 on Freeform.
And with that I'm going to leave you with a few teasers to tide you over until Tuesday:
- A character from the books is introduced who could very well become an ally for the Shadowhunters/recurring character in the future.
- Sparks fly between two characters, and what started as something platonic could turn romantic in the near future.
- An identity may be revealed that could alter relationships.
- We get a further look at Jace's new powers/tricks.
-
"You're still you, still strong and brave and beautiful."