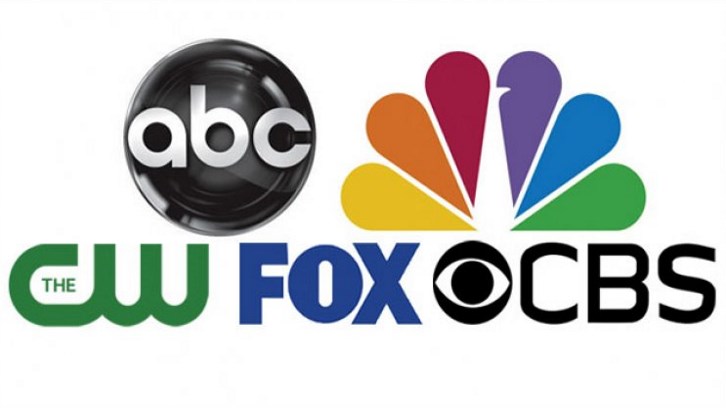 Welcome back to round 5 of Pitch Your Show, the penultimate part. Today we celebrate TV shows from M-R. Again there is a lot of variety showcased so hopefully you can find something new to try or maybe an old favorite that deserves a rewatch. Like before, to keep the articles short and readable, all pitches were edited for length (less than 300 words), clarity, and grammar. I have also limited nominations to 3 per show with a few very popular shows having 4. I am truly sorry if your nomination is not in here. Know that I appreciate your time and pitches. Making the choice of what went in was difficult. After all sections are posted, I will include a link to the original spreadsheet so you can read them all in their entirety. Also, don't forget to add your comments below. What shows do you recommend?

Part A
Part B
Part C
Part D




MacGyver: CBS All Access
Joy Haldar
– This is NOT the original MacGyver and it isn't trying to be. It's pleasant, sexy, stylish, light-hearted and enjoyable, as well as very clean. It's not Academy-Award winning stuff, but very fun and light, which is a relief in my opinion from all the cold, hard, bitter chic of TV today. I'd rather watch Mac than easily half (or more) of what's on these days. Lucas Till is relatable, enjoyable and funny as the lead, his banter with George Eads (CSI's Nick Stokes) is smarta**, endearing and funny, and the rest of the supporting cast (Tristin Mays and Meredith Eaton) adds to the story without turning trite or flat. Like Peter Lenkov's other show Hawaii Five-0, it also relies heavily on bromance and family style character dynamics while containing breezy action sequences. It's always fun seeing Mac improve on spot using that big brain of his. It might seem like a reach at times but it's always innovative - that's a guarantee. It's a perfect Friday night fit with CBS' shows like "Hawaii Five-0" and "Blue Bloods." So sit back, get a tub of popcorn, and have a lot of fun enjoying this one.
Dahne
– I grew up watching the original MacGyver with my family, so when the reboot was announced, I was intrigued. What I found was a whole lot of fun. Just like in the original, this reboot stresses Mac's brain power but by adding Jack along as his friend and protector, it also added snark. Tons of snark. Plus, it created one of the best bromances currently on TV. I love the banter between Mac and Jack but I equally love their heartfelt moments. They know each other so well and depend on each other to get through not just the cases but also the tough moments that life throws at them both. MacGyver is not a perfect show. It can get a little too formulaic, I still hate what they did to Thornton, it took a long time for Matty to grow on me, and I still have no idea why Cage (season 2) is even on the show. However, the good points far outweigh any negatives. Riley is a fantastic character, who has easily had the most growth. Her father-daughteresque relationship with Jack is another big highlight. It adds dimension to both characters and has become my second favorite bond on the show. Basically, MacGyver is a fun Friday night show with awesome characters and a lot of snarky banter. You can't go wrong with that combination.
The Magicians: Netflix
Ezio Auditore
- Described by a cast member as "Harry Potter on crack," The Magicians follows the story of Quentin Coldwater and his childhood best friend Julia who grew up reading the popular fantasy novels
Fillory and Further
. One day Quentin and Julia are recruited and tested for admittance into Brakebills University, where they discover the magical world they grew up reading about is real. While Quentin is accepted into Brakebills to be trained as a magician, Julia is not and seeks magic elsewhere. Things seems to be going well until a mysterious entity known as 'The Beast' begins terrorizing Brakebills. With the help of his new classmates, the booksmart Alice Quinn, resident senior students Eliot and Margo, and the guarded and foulmouthed Penny, Quentin must master his latent magical abilities to stop The Beast. While a fantasy series at heart the show also touches upon mature subject matter such as substance abuse and even sexual assault.
NCIS: Netflix
Ezio Auditore
– If you're a fan of character driven crime shows with undertones of humor, NCIS is up your alley. NCIS is a police drama that revolves around the Naval Criminal Investigative Service, a federal law enforcement agency that investigates any crimes that involve the US Navy and Marine Corps, from assaults and drug dealing to major crimes such as murder and terrorism. The team consists of the gruff and no-nonsense former Marine, Agent Gibbs, who is as hard and stubborn as he is nurturing and compassionate, Tony DiNozzo, a charismatic and street smart former detective who serves as Gibbs' senior agent, the sassy ex-Secret Service Agent Caitlin Todd, and the timid tech specialist Tim McGee. Rounding out the team is the elderly but chipper ME expert Donald 'Ducky' Mallard and Abby Scuito, a goth loving forensic genius with a heart of gold. Later additions to the team include the Mossad operative Ziva David, Director Jenny Shepperd who shares a complicated past with Gibbs, the enigmatic Leon Vance, eager rookie Agent Ellie Bishop, veteran agent Alex Quinn, and deep cover agent Nick Torres. NCIS has had many changes over the years but the main reason it has lasted this long is due to the many memorable characters that have come and gone over the years.
Ellys Cartin
– NCIS has been around for some years. Why? Sure, interesting cases ranging from whodunits to robberies to sabotage to cons pepper each season, but I believe the longevity of the show is in its characters. You should certainly start with seasons 1-2, as these introduce most of the core cast. Gibbs, the wonderfully wry and golden hearted no-nonsense team leader with the dark and tragic past that chases him; Tony, the goofball, lady appreciating man of action; Abby, the goth stereotype shattering scientist with caffeine veins and faithful plush farting hippo Bert; Ducky, the wise medical examiner with an anecdote for every occasion and a touching reverence for the dead; McGee, the nerd geek computer whiz comic relief steady friend, and, of course, Ziva. Seasons 1-10 are mostly superb, with great character development over the years as the team faces every imaginable danger together. A regular stream of excellent guest stars recurs. We meet the families of the team members, learn their backstories, explore the skeletons in their closet, etc. The core cast has such amazing chemistry. They feel like a family themselves; you'll get invested faster than you expect, and tears and cheers will follow.
H
– It's a crime drama, but it's nothing like CSI. The characters' stories are what drive the writers. It also has great humor and it's not just about the case.
New Girl: Netflix
Mariah Laura Marquez
– Super funny!
The Night Of: HBO Go
Fred
- One evening, a young student Nasir 'Naz' Khan (played by Riz Ahmed) takes his father's cab to go to a party, but on his way he meets a girl. He spends the evening with her; they both take drugs and drink until Naz passes out. When he wakes up later that night, he finds the girl dead. He is charged with her murder and taken to prison and that's the point where everything goes downhill. Other characters worth mentioning are Naz's lawyer John Stone played by John Turturro and Naz's guardian at the prison played by amazing Michael Kenneth Williams. The performances in this show are top notch. The Night Of is a fascinating story that shows how a single bad decision can screw up your entire life. The character development of Naz is mesmerizing to watch. It's amazing how environment and circumstances can change a person. After a couple of episodes, I started to have doubts. Is Naz really innocent? What's the truth? What really happened that night? Watch the show and you will find out :) It's only 8 episodes and it does have a proper ending that is really dark, tragic and sad, but I loved it. I recommend this show to everyone who likes dark cable dramas, brilliant writing and interesting characters.
One Day at a Time: Netflix
Jamie Coudeville
– It's without a doubt one of the best sitcoms I've seen in a long time. Aside from being really funny, it also tackles difficult subjects like PTSD, sexuality, immigration, and religion. There are only 26 episodes so far, so it's super easy to catch up on. Don't let Netflix cancel another gem.
Orphan Black: Amazon Prime
Katie
– Tatiana Maslany is a powerhouse of an actress. That is a good enough reason to watch it.
Milo
– One reason should be enough to try this show, Tatiana Maslany. Her performances as multiple different characters are nothing short of incredible in this science fiction drama from BBC America. The mystery is complex and entertaining and it has one of the strongest pilots I've seen. Maslany's Sarah Manning, a streetwise hustler, witnesses a girl who looks exactly like her commit suicide on a train platform. She finds herself drawn into the conspiracy in a fascinating way from there with great, thrilling results. There's multiple female characters with plenty of depth and Maslany herself is terrific with her performance as most of them here. Its well-paced, well-written drama is a must watch for anyone who wants some good television.
Outlander:
Betty Hamilton
– This is simply an amazing book adaptation of the Outlander series by Diana Gabaldon. There is something for everyone: action, adventure, romance, a bit of mystery, history, fantastic period costumes, gorgeous Scotland scenery, and even some sci-fi. The episodes are fast paced with lots of action and end far too soon. It's truly a delightful show.
Ellys Cartin
– This show is not for the faint of heart. Outlander's strongest asset is actress Caitriona Balfe, who plays the main character Claire Fraser, a World War 2 nurse who finds herself transported back to a simpler time. Just kidding. There's nothing simplistic about 1700's Scotland. It's on the brink of war, while barbaric practices and splendid outfits abound. Then there's Jamie, a Scot with a golden soul, whose physical and emotional wounds are soothed by his growing bond with Claire. He's fairly hunky too. (Bonus!) One tiny little problem: Claire is married back in the 1940's. Another issue: guess which clan will be one of many wiped out in the upcoming war with England? Jamie's. Claire would prefer to not get involved in any unpleasantries, but, well, just as cows give milk and Scots wear kilts, danger and heartbreak abound. Not always the easiest show to watch, Outlander gives you lush love scenes one episode and then completely traumatizes you the next. There's a fair share of action, plenty of "adults only" content, and each episode leaves you both afraid and eager for the next. With the show being anchored by a lead with such poignant power in all her scenes, Outlander has much to recommend it. If you're looking for something intense to watch in the breaks between Game of Thrones and Westworld, it's the way to go.
Kirki Nia
– It has just about everything: history, natural beauty, wonderful music, beautiful sets and costumes, the best love story ever written, wars and battles, time travel, humor, and the most talented cast ever.
Peaky Blinders: Netflix
Milo
– If you're a fan of gangster dramas like Goodfellas, Boardwalk Empire, or The Sopranos, then this 1920's UK show following the adventures of the ambitious Shelby family as they grow their criminal enterprise in Birmingham is essential viewing. Moody and atmospheric, this brilliant drama boasts an all-star cast with the likes of Cillian Murphy, Tom Hardy, Helen McCrory, Sam Neill and Annabelle Wallis, as well as a brilliantly-suited anachronistic soundtrack with the likes of Nick Cave and the Bad Seeds as well as The White Stripes thrown in there for good measure. The plot is compelling and the characters are brilliantly well done, and with season 5 expected to air later this year, there's no better time to catch up.
Person of Interest: Netflix
Lex
- Person of Interest premiered in 2011, starring Michael Emerson as reclusive billionaire genius Harold Finch, Jim Caviezel as burned CIA operative John Reese, and an ensemble cast of supporting characters who work together to prevent crimes before they happen. They're able to do so with the guidance of Finch's invention, "The Machine," an artificial intelligence with unfettered access to all means of surveillance in the country but mostly wherever the L train can take them. There are so many interesting aspects, including a lot of butt kicking from Sameen Shaw (Sarah Shahi) and John Reese (Jim Caviezel). We also get a cop perspective from detectives Joss Carter (Taraji P. Henson) and her partner Lionel Fusco (Kevin Chapman), who starts as a corrupt cop. Carter gets involved with Finch and John, helping them save people using police resources. Meanwhile Fusco is blackmailed by Reese into helping them. What Carter and Fusco don't know is that they are both working for the same people, as they both realize their partner is hiding something. Later on, Samantha Groves and Root (Amy Acker) are introduced. Root at first works against the team because she wants to find the location of the Machine and set it free, while John, Shaw and Finch trying to keep the machine away from hands of the government because Finch fears what the government will do with it. Much, much later Root ends becoming a part of the team and they all help people who are in need of it.
Playing House: USA Network
Carmkarn
– This comedy is about the friendship between Emma and Maggie, written and played by real life best friends Jessica St. Clair and Lennon Parham. This helps not only the chemistry between the leads, but also makes the way they relate to each other feel very real to life. Seeing friendships between women, especially as the focus of a show, is unfortunately pretty rare, so it's really refreshing to watch a show that makes you laugh out loud and for me is pretty relatable. Rounding out the cast is Keegan-Michael Key, playing a romantic lead in a way I never expected from him, along with Zach Woods and Lindsay Sloane. The show is very heartwarming and keeps its light and comedic tone even while dealing with heavy issues. There's only 26 episodes so it's very easy to catch up on and is perfect for a binge!
Tuna
– Playing House centers on two best friends in real life, Lennon Parham and Jessica St. Clair. Parham's character Maggie divorces her husband while expecting a child so she turns to her best friend Emma (St. Clair) to help raise the baby with her. Playing House is one of the funniest little shows on television right now and it is a very small commitment with only 26 episodes. I watched the first season's 10 episodes back-to-back within a couple of hours because of how quickly I connected with the characters. Their friendship is so real, which the viewer can easily tell just based on their chemistry and how comfortable they are around each other. Playing House is such a cute show that honestly means so much to me because of how real it is and how genuine their friendship is. The rest of the amazing cast includes Zachary Woods, Brad Morris, and Keegan-Michael Key. This show has so much heart and a lot of laughs; you will not regret watching this show.
Please Like Me: Hulu
LauraLoo
- Please Like Me is a fantastic Australian show dipping into a nice mixture of fun, lighthearted comedy, and very emotional and hardcore drama. It deals with a variety of serious issues, such as mental health, abortion, homophobia, suicide, the workplace, and much, much more. It is always respectful and appropriate when talking about these topics as well, which is one of the best things about the show. Every episode was directed by the same person, and most of them were written by Josh Thomas and his real life best friend, Tom Ward. Josh is a comedian in real life and the show is based on his experiences with finding out he was gay a lot later in life, his best friend's reactions, his parents, his several flings, etc. He has a very creative and explosive way of getting his image onto the screen. This show doesn't just have impeccable writing; the directing is beautiful as well. The most noteworthy example is 2x07, where Josh and his mum take a camping trip together to talk about their experiences. The scenery is breathtaking and the writing was unbelievably amazing. It's also funny to note that none of the characters have last names, but this doesn't take away from the great character development that they all receive regardless. The acting is flawless in every episode too. Everyone delivers quality performances, especially Caitlin Stasey and Keegan Joyce. Keegan's Arnold is one of my favorite fictional characters of all time. This show is charming, very smart, and deserving of everyone's time. It's a great binge-watcher too.
Preacher: Hulu
Milo
- With a new season on the way, it's the perfect time to catch up on the first 2 seasons of Preacher, a weird, brilliantly twisted and incredibly engaging drama that follows Dominic Cooper's Jesse Custer, a preacher in West Texas, who finds out that he has the power to make people do whatever he tells them to do. However, this has unexpected consequences and things go south pretty quickly. The comedy element in this series is excellent and the performances from Dominic Cooper, Ruth Negga and Joe Gilgun, as an Irish vampire, are brilliant. It gets weirder by the episode. Perfectly bingeable, this series was one 2016's best and you'd be doing yourself a disservice if you missed it.
Sam Challands
– It is completely different, or very similar except it has as much stuff in it as possible. I'm talking about the wackiness of it, the supernatural stuff, the comedy, and the drama. It is just really bonkers and impressive.
Queen of the South: Netflix
Ezio Auditore
- If you love action crime dramas with a strong female character trying to make it against impossible odds, Queen of the South is for you. The show centers around Teresa Mendoza, a young Mexican woman on the run after her drug dealing boyfriend is killed trying to rip off the cartel he works for. Fleeing to America, Teresa ends up as a drug mule for Camilla Vargas, the wife of the drug lord who ordered the death of Teresa's boyfriend and who Camilla secretly plots to overthrow. Now neck deep in the drug trade, Teresa must navigate through the life and make questionable choices both to insure her survival and to become the drug lord she will one day eventually be.
Reign: Netflix
Ellys Cartin
– Reign is not for everybody. However, if gorgeous costumes, epic romance, killer performances, royal treachery and intrigue with a smidgen of impending doom are your jam, you will like Reign. The series is basically a sexy retelling of the life and times of Mary, Queen of Scots as well as two other formidable women rulers: Catherine Medici and Elizabeth I. Megan Follows, as Catherine, steals every scene even when she just walks by in the background. The first season establishes itself as a true guilty pleasure. Mary and her friends Greer, Kenna, and Lola find themselves entangled in attempted assassinations, socially improper romances, gorgeous costumes, etc. Did I mention how beautiful the show is? The countryside, the balls, the weddings, the executions even...everyone is impeccably dressed. However, Reign doesn't just make itself look pretty. It follows these characters as they form bonds, grow up, and face life's trials, and it doesn't hurt that, along with all the strong women, there are some seriously hunky guys too. Ranging from dreamy to dangerous, they complement the amazing ladies perfectly.
Rick and Morty: Hulu
Laura Markus
- Rick and Morty is a sci-fi/action lover's dream, disguised within a quirky, immensely creative animated cartoon. Filled with Dan Harmon's distinctive quippy and witty dialogue and Justin Roiland's signature voice acting, this show takes television to places it has never seen before. It's
Futurama
for a new generation. Follow along with Rick Sanchez, our pansexual, mentally-ill lead character, who has all the genius of Doc Brown, but all the misanthropy of Gregory House. He'll take his grandson Morty Smith on crazy adventures through space, time, other planets, other minds, and other dimensions! The entire Smith family grounds the show towards believability, but it also uses them as a crux to show how maniacal Rick can get at times. It's entertaining as all hell. You watch as these characters grow and develop right before your eyes as they make their way through life and a variety of complex situations. Each episode is refreshingly different. Some are so insane in their premises that they physically made my head hurt trying to keep up, but that's what it takes to have outstanding television in this day and age. Every outing of this show offers something new every time you watch it. Season 3 ended in October and it will be awhile before season 4 begins so there's plenty of time for you to binge! There's something in this show for everyone whether it's the family dynamic you crave or the sci-fi nerd within you, or maybe you just like a good animated cartoon once in a while. This show features all of this and more in spades and it begs to be watched just from its pilot alone.