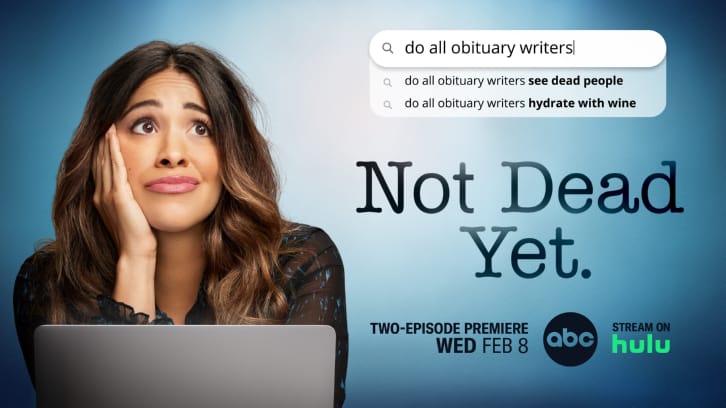 I found this week's episode, written by Michael J. Feldman & Debbie Jhoon and directed by Gail Lerner, very emotional, and I like to see how the secondary characters and their relationship with Nell continue to develop. This time it was Edward's turn, who we hadn't really seen much of, but now that he was more in the center of the story, we got to know a little more about him.
The central theme of the episode was to accept ourselves as we really are and let us be ourselves in front of others, without the masks that we often wear when connecting with others. We had several examples of this, with characters who did not let themselves be seen as they really were, for different reasons.
One was Lexi, who was asked by Sam to control herself at the trivia night organized at Cricket's bar, as she knew that her friend's competitive spirit can be quite annoying, and although she refused several times to participate with her for that very reason, in the end she ended up agreeing to go to the event but putting those conditions on her. Eventually, Sam realized that Lexi's nature can be helpful at times, and in the end she let her be herself to confront another team that was making fun of them. I think this situation was also an example of how much Lexi values Sam and her friendship, as she made a great effort to do what her friend asked her.
Another character who set an example of what happens when you don't accept who you are was Marlena (Paula Pell), the actress that Nell had to write the obituary for the week about. Although she apparently had a very interesting life because of all the characters she played in her career, we discovered that she was not really happy for a long time, because she did not openly accept her sexual orientation, and when she finally decided to come out, she realized that she should have done it before because she felt she'd have really enjoyed her life for a longer time. I think it's significant for this story, that the character in question was an actress, because that exemplifies the part that not being yourself is like acting for others.
At this point, I have to say that, although Marlena gave good advice to Nell to get closer to Edward and help him, I feel that her story was not completely closed because we did not know what was the final obituary Nell wrote about her, so I'd like in the next episode we could get a proper closure to that part, cause it seemed to me as if it was left unfinished.
Finally, we saw how Edward, the central character of the week, literally hid his true self when he received a visit from his girlfriend Charlotte (who we had already heard about, but did not know yet), because he did not want her to know all the things he knows and likes to do, plus he was not open in front of her about his hobbies and the rules he imposes on other people in his life, and all this for not wanting to be alone, because he felt that if he was himself in front of Charlotte, she would leave him. It was here that Nell decided to talk to him and help him with his issues (encouraged by Marlena), after he had pushed her away in a first approach, by telling her that they were not friends.
But after all and thanks to the trivia night, Edward was able to let himself be in front of Charlotte, by displaying all his knowledge on different subjects. That made her feel confident enough to confess to him some things she had also been hiding from him on her own, like that she didn't agree so much with the environmental care ideas he promotes, being an environmental lawyer. In the end, these mutual confessions made them end their relationship, at least temporarily.
I like the reflection that this situation leaves, because their ideas were not compatible and if they had been sincere with each other from the beginning, they probably wouldn't have even started a relationship in the first place, but they either wouldn't have felt exhausted by pretending something they were not. In the end, Edward managed to step up and finally accepted that his relationship with Nell is a friendship and they are not just roomies, as he had said before, so now we could say that they are closer. I think there is a lot of potential to see that relationship develop, now that they are "officially" friends, so I hope to see more stories shared between them, from now on.
Now you can share your opinions in the comments section. What do you think of Not Dead Yet so far? Which are your favorite characters?