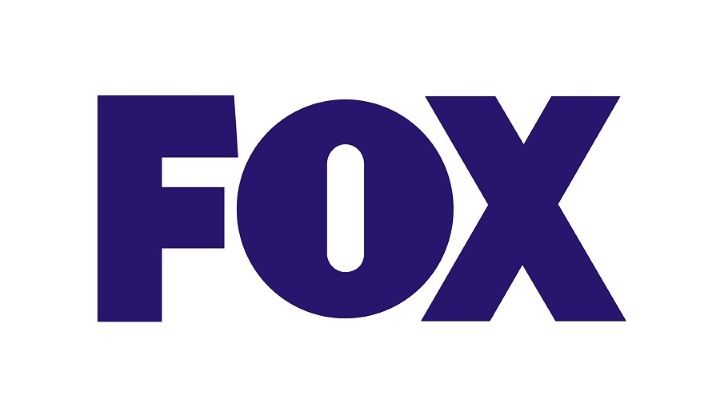 FOX has renewed its hit mid-season dramas, the crime anthology Accused and procedural Alert: Missing Persons Unit, for sophomore seasons to air in 2023-24, it was announced today by Michael Thorn, President, Scripted Programming, of FOX Entertainment.
This season's #1 new series and #1 new drama, and from Emmy Award-winning executive producer Howard Gordon, Accused's January 22 premiere registered a 2.5 Live + 35 Day rating and 14.6 million multi-platform viewers, making it television's highest-rated drama debut in two years. Based on the BBC's BAFTA-winning series, season-to-date, Accused averages 7.5 million multi-platform viewers, up +126% from its Live + Same Day delivery.
Starring Scott Caan, Dania Ramirez, Adeola Role and Ryan Broussard, and from co-creators and executive producers John Eisendrath and Academy and Golden Globe winning actor, singer and comedian Jamie Foxx, Alert's January 8 debut posted 8.5 million multi-platform viewers, a lift of +112% from L+SD. Its 6.7 million multi-platform Season One average represents a jump of +154% from L+SD. Carla Kettner (Panhandle, The Blacklist, Bones) will serve as showrunner of Alert's second season, with Eisendrath and Foxx executive producing.
Both Accused and Alert are co-produced by Sony Pictures Television and FOX Entertainment. Their pick-ups follow FOX's recent renewal of The Cleaning Lady for a third season.
Regarding the renewals, Thorn said, "Accused and Alert stand out as two of this season's new broadcast and multi-platform success stories. Looking to 2023-24, we'll continue to deliver on the powerful storytelling coming from both series, building on our incredible partnership with Sony and further solidifying FOX's strong slate of dramas, giving our schedule tremendous season-to-season stability."
"With Accused, Howard Gordon has taken the crime anthology to new heights and acclaim, featuring an all-star roster of directors and talent headlining gripping episodes that entertain viewers with a provocative, fresh take on many of the most relevant, timely issues of our day," added Thorn. "Scott, Dania, John and Jamie have done an incredible job launching Alert and bringing its story into heart-pounding focus, giving us an emotionally intense procedural drama that's primed for even more success as Carla takes the day-to-day reins, continuing the great work we've seen this season."
"We are excited to continue our long partnership with FOX to bring more Accused and Alert to audiences around the world," said Katherine Pope, President, Sony Pictures Television. "It's wonderful to see these timely, poignant stories resonating with viewers, and we want to congratulate the writers, producers, cast and crew on their success. We are incredibly proud of their collective work and look forward to seeing where these series go next!"
Based on the BBC's BAFTA-winning crime anthology, Accused is a collection of 15 intense, topical and exquisitely human stories of crime and punishment. Told from the defendant's point of view through flashbacks, each episode is a fast-paced provocative thriller, exploring a different crime, in a different city, with an entirely original cast. The series' first season is anchored by Oscar, Tony and Emmy-winning talent, including Michael Chiklis, Abigail Breslin, Whitney Cummings, Margo Martindale, Malcolm-Jamal Warner, Wendell Pierce, Rachel Bilson, Jack Davenport, Molly Parker, Rhea Perlman, Betsy Brandt, Keith Carradine, Aisha Dee, Jason Ritter and directors Billy Porter, Marlee Matlin, Tazbah Chavez and Michael Chiklis. Accused is co-produced by Sony Pictures Television and FOX Entertainment, and executive-produced and developed for American television by Howard Gordon, and executive-produced by Alex Gansa, David Shore, Glenn Geller, Erin Gunn, All3Media America's Jacob Cohen-Holmes, and Jimmy McGovern, Sita Williams, Roxy Spencer and Louise Pedersen for All3Media International. Frank Siracusa and John Weber also serve as executive producers. Created by Jimmy McGovern, the original series debuted in 2010 on BBC One.
Set in the Philadelphia Police Department's Missing Persons Unit, each episode of Alert: Missing Persons Unit features a heart-pounding, life-or-death search for a missing person driven by police officers Jason Grant (Caan) and Nikki Batista's (Ramirez), whose complicated personal lives are evolving after the loss of their son. Alert is co-produced by Sony Pictures Television and FOX Entertainment. The series is executive produced by Jamie Foxx and John Eisendrath, who also served as showrunner for Season One. Carla Kettner is set to join the creative team as executive producer and showrunner for Season Two.
Carla Kettner has written and produced hundreds of hours of television, primarily dramas. Most recently she co-created and was showrunner on Panhandle, a "crimedy" for Spectrum Originals/Roku Originals starring Luke Kirby and Tiana Okoye. Prior to that, Kettner was Executive Producer of The Blacklist, Bones, Vanished and Mob Doctor. Other credits include Zoo, Night Shift, Early Edition, Judging Amy, Due South and Strong Medicine.
---