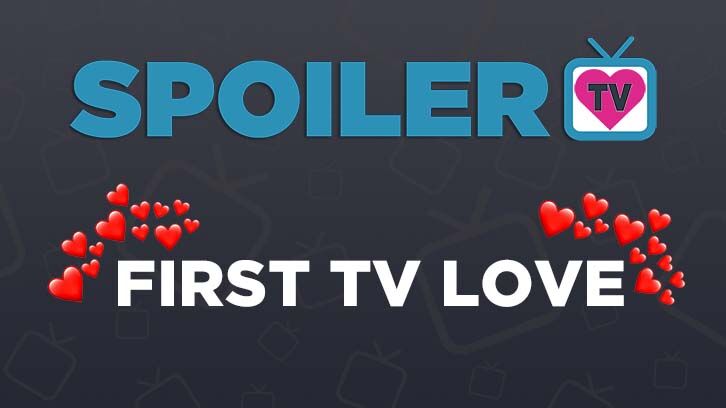 We asked the SpoilerTV team for the TV show they first fell in love with. Let us know yours in the comments!

Name: Bradley Adams
Show: 24
When did you first watch it? January 2005
How/why did you fall in love with it? I got into "24" far earlier than I should have. On 30 January 2005, the season 4 premiere aired on Sky1 in the UK. I was just six (please, hold your judgement) and, the following morning, felt too unwell to go to school. My mum, who loved the show and had taped the episode - yes, taped, with a VHS - was just starting it. I sat and watched with her and although there's not a chance I understood it all, I was mesmerised by the action and the spectacle. There's no denying I shouldn't have watched it so young, and certainly shouldn't have continued to, but it's what happened. I was quickly obsessed with Jack Bauer and his one-man quest to save his country from doom, and over the course of the next six years through to the original series finale, I couldn't possiblly tell you how many times I rewatched the seasons.

My love for the show has never and will never dissipate, even as age and wisdom lets me highlight where the series has flaws. It's what illustrated to me how exciting 'adult TV' could be and shaped my taste towards crime and action dramas. When "24" ended, I got into other series - CSI, initiallly, as a result of playing the Nintendo DS games - and that snowballed to the point of discovering SpoilerTV and joining the team. But it's that cold Monday morning in January 2005 which feels like an early sliding doors moment in my life: without it, who knows whether I'd have fallen in love with American television?




Name: Lexi Fanty
Show: Lizzie McGuire
When did you first watch it? January 2001
How/why did you fall in love with it? While far from the first TV show I watched, it is the first one that I remember being excited about from the moment I saw the commercial for it. I impatiently awaited the next week's episode and even recorded them on VHS to rewatch over and over. I watched it from start to finish and was sad when it came to an end. I think the main reason why I was drawn to it was that I was a preteen myself at the time, relating to the same things this character was going through, laughing and crying right along with them. And looking back, all of this has shaped me into the TV viewer I am now.




Name: DarkUFO
Show: Blake's 7
When did you first watch it? January 1978
How/why did you fall in love with it? Being born in the late 60s and being very interested in science fiction, we didn't have many choices. In the UK in the late 1970s, we only had 3 channels: BBC 1, BBC 2 and ITV. No internet, No streaming, VHS had only just come out and was something we could not afford until the early 80s. (I still remember getting excited when we got our first colour TV and then later a Video Player)

So things were very limited. Families sat around the TV together and watched the same shows together.

3 shows we had access to that I enjoyed were:

1) Doctor Who, played then by Tom Baker, I loved this until they introduced K9, the Jar-Jar Binks of our time.
2) The original Star Trek, which was occasionally shown.
3) Sometimes got an episode of the Twilight Zone.

But the show that I was hooked on as a nine- or 10-year-old was Blake's 7, which over time has become a bit of a cult classic. It aired from 1978-1981 and I don't think I missed an episode - remember, if you missed an episode in 1978, there was no way to watch it again until they decided to air repeats. This meant if you missed out the next day at school you were an outcast. You could not join in the talk in the playground or before lessons with your friends. In those days, you made sure you watched.

The show followed the adventures of a group of seven rebels who banded together to fight against the oppressive Terran Federation in the distant future. Blake, the leader of the group, was a former political dissident who had been framed for a crime he did not commit and went on a mission to bring down the corrupt government. The group traveled the galaxy in their spaceship, the Liberator, facing challenges and enemies along the way, as they worked towards their ultimate goal of overthrowing the Federation. With its dark and gritty storyline, Blake's 7 remains a cult classic in the world of science fiction television.

As a young kid growing up seeing all the aliens, spaceships, planets, and "special effects," this was heaven to me. I could not get enough.




Name: Chris Chedrawi
Show: Lois & Clark: The New Adventures of Superman
When did you first watch it? September 1996
How/why did you fall in love with it? There may have been a few live-action Superman movies and TV shows since then, but Dean Cain will always be my Superman. "Lois & Clark" was the show that brought my entire family together, and it's one that I have so many fond memories of, including the boxes of tissues we had to go through watching the series finale together.

It came at a time where I was first discovering my love for superheroes and all things geeky, and the realization that a show like that can be tailored for superhero fans *and* mainstream audiences alike just blew me away. I loved every second of it, even though it's one of the few shows I loved that I have not rewatched, partly because I'm worried it won't hold up as much as I think.

"Lois & Clark" also opened my eyes up to a lot of things, including the fact that I was head-over-heels over Dean Cain. Thank you, Superman!"




Name: Milo
Show: Doctor Who
When did you first watch it? March 2005
How/why did you fall in love with it? I remember being on board with "Doctor Who" from the word go, and that's in no small part due to my parents who were fans of the original (my dad used to hide behind the sofa watching the classic series when he was younger). The 2005 series was the first longform show I can remember watching frequently on a weekly basis and I've watched every episode of the revival; often multiple times and almost every episode live or within its first weekend of airing.

The magic of "Who": the sense of adventure and discovery was a delight and, of course, Chris Eccleston is my Doctor. Those early Empty Child episodes terrified me as a child too - and they still haunt my nightmares. Also want to give a shoutout to "The Simpsons" and "Thunderbirds," the only two shows we had on DVD when I was younger that I could watch - I'd watch those series endlessly. Thunderbirds are Go!




Name: Marko
Show: Charmed
When did you first watch it? 2000/2001
How/why did you fall in love with it? I watched many animes and kids' shows growing up, but the first time I was completely addicted by a show and actually felt the repercussions of a show was when I watched the season 3 finale of "Charmed." This wasn't my first episode of Charmed and I had enjoyed what I had seen of the show about three sisters fighting the forces of evil. But that night, the heart and soul of a 10- or 11-year-old bled like never before. I actually cried and gasped for air as Prue cried over the body of her dead sister. Finding out years later that Shannen Doherty (who starred as Prue) directed the episode where she delivered her best acting performance was another win in my eyes. I remember wanting more of the show, to see where the journey would go from there, how they would save the world and get themselves out of that misery. After that, I was addicted to the show and the stories they told after this episode.

Name: Morgan
Show: Charmed
When did you first watch it? 2004/2005
How/why did you fall in love with it? I remember watching re-runs of older episodes of "Charmed" on TV and got hooked so fast, so I binged the earlier seasons to get caught up. I loved the idea that this supernatural world could exist in time and parallel to real life and it drew me in. It was just so cool and different, and I loved how music became such a big thing on the show. I really enjoyed the dynamic of sisterhood and family, and how they were so intertwined with each other. The humor, the relationships - it was everything. I'm pretty sure Piper and Leo's relationship was my first true ship obsession when I was a kid; their love story is still one of my TV favorites today. I remember sobbing while watching the season 5 finale when Leo became an Elder and left Piper and Wyatt, and then when he came back, only to leave again. Ooooof. The angst was just so good. Even with all the supernatural complexities, "Charmed" had those core elements of love and relationships and family that felt so relatable at times. I could never get enough of it.




Name: KathM
Show: M*A*S*H
When did you first watch it? 1975-ish
How/why did you fall in love with it? Growing up, I had two favorite shows: "The Carol Burnett Show" and "M*A*S*H." I was too young for either of them (11 when I started "M*A*S*H"), but in watching I learned a lot about how a different adult world with different people in it could be. I even took notes on the things some the things the characters said. I'm a huge people watcher, and this show showed me another type of people to watch.




Name: DarthLocke
Show: seaQuest DSV
When did you first watch it? 1993
How/why did you fall in love with it? There were certainly many TV shows I watched as a kid, but mostly with my parents. "Cheers" certainly comes to mind and sometimes I would also watch "Star Trek: The Next Generation," but I don't think I fell in love with a TV series all by myself until "seaQuest DSV." While everyone else was swooning over "Star Trek," there was something unique about this underwater exploration show that felt more relatable. It also didn't hurt that Jonathan Brandis was my first real teen crush and he got to hang out with a cool dolphin who was part of the team!