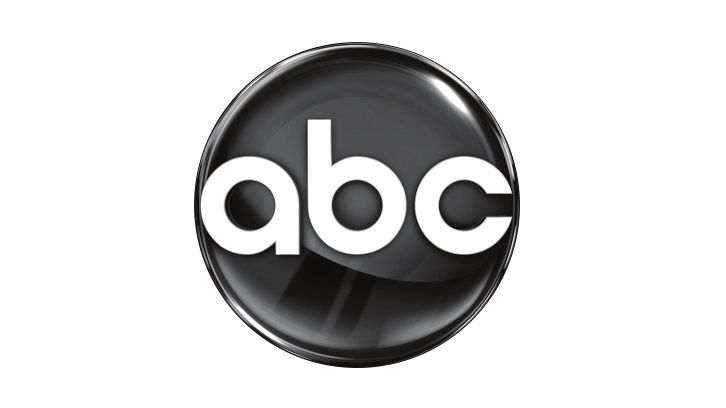 ABC announced the 2022-2023 midseason premiere dates today for two new drama series, a new comedy series and a new unscripted series as well as dates for fan-favorite returning series.
A new Tuesday night block begins TUESDAY, JAN. 3, with a crossover event when "The Rookie" returns on its new day at 8 p.m. EST, followed by "The Rookie: Feds" at 9 p.m. EST. On their first crossover episodes of the season, "The Rookie" hit a new season high among Adults 18-49 (0.7/5), while "The Rookie: Feds" drew its biggest audience (4.1 million viewers) since its series debut. Joining the night will be new crime drama "Will Trent," starring Ramón Rodríguez in the title role and based on Karin Slaughter's wildly popular bestselling book series.
Multiple Emmy® Award-winning comedy "Abbott Elementary," starring and executive produced by Quinta Brunson, resumes class WEDNESDAY, JAN. 4. After just seven days of multiplatform viewing, the second season premiere of "Abbott Elementary" skyrocketed to a 2.43 rating among Adults 18-49, soaring more than four times over its initial Live+Same Day rating. Joining the series that night will be the winter premieres of "Home Economics" and "Big Sky: Deadly Trails."
As previously announced, brand-new unscripted series "The Parent Test" will launch with a special series premiere following the highly anticipated debut of "Beauty and the Beast: A 30th Celebration" on THURSDAY, DEC. 15. The series will have its regular time period debut on THURSDAY, JAN. 5, after the return of "Celebrity Jeopardy!" hosted by Mayim Bialik; and the night will be capped off with high-octane quiz show "The Chase." The following night, the Sharks plunge back into the Tank to make more great deals when "Shark Tank" returns FRIDAY, JAN. 6. Everyone's favorite TV family comedies, "The Conners" and "The Goldbergs," return with all-new episodes WEDNESDAY, JAN. 11.
With the most recent season of "The Bachelor" ranking as the No. 1 entertainment series in its two-hour time slot among Adults 18-49, the search for love continues on an all-new season of "The Bachelor," where Zach Shallcross will begin his journey on MONDAY, JAN. 23, joined by the winter premiere of "The Good Doctor."
Freshman comedy "Not Dead Yet," starring and executive produced by Gina Rodriguez and adapted from the work of bestselling author Alexandra Potter, will kick off its two-episode premiere event on WEDNESDAY, FEB. 8, at 8:30 p.m. EST, then treat viewers to an all-new episode in its regular time period the same night at 9:30 p.m. EST. The series will be joined by the heartfelt premiere of "A Million Little Things," which will begin its celebratory farewell season.
Thrilling heist drama "The Company You Keep," starring and executive produced by Milo Ventimiglia, debuts SUNDAY, FEB. 19, joining the return of "America's Funniest Home Videos" and iconic music competition series "American Idol."
"Station 19" and "Grey's Anatomy" return with a winter premiere event on THURSDAY, FEB. 23, alongside the winter premiere of "Alaska Daily," starring Hilary Swank as investigative reporter Eileen Fitzgerald.
Below are premiere dates for new and returning shows (all times listed are Eastern/Pacific).
THURSDAY, DEC. 15
8:00-10:00 p.m. "Beauty and the Beast: A 30th Celebration" (previously announced)
10:00-11:00 p.m. "The Parent Test" (special series premiere – previously announced)
TUESDAY, JAN. 3
8:00-9:00 p.m. "The Rookie" (new night and time)
9:00-10:00 p.m. "The Rookie: Feds" (new time)
10:00-11:00 p.m. "Will Trent" (series premiere)
WEDNESDAY, JAN. 4
9:00-9:31 p.m. "Abbott Elementary"
9:31-10:00 p.m. "Home Economics"
10:00-11:00 p.m. "Big Sky: Deadly Trails"
THURSDAY, JAN. 5
8:00-9:00 p.m. "Celebrity Jeopardy!" (new night)
9:00-10:00 p.m. "The Parent Test" (regular time period premiere)
10:00-11:00 p.m. "The Chase" (new night and time)
FRIDAY, JAN. 6
8:00-9:01 p.m. "Shark Tank"
WEDNESDAY, JAN. 11
8:00-8:30 p.m. "The Conners"
8:30-9:00 p.m. "The Goldbergs"
MONDAY, JAN. 23
8:00-10:01 p.m. "The Bachelor" (season premiere – previously announced)
10:01-11:00 p.m. "The Good Doctor"
WEDNESDAY, FEB. 8
8:30-9:00 p.m. "Not Dead Yet" (early series premiere)
9:31-10:00 p.m. "Not Dead Yet" (regular time period premiere – new episode)
10:00-11:00 p.m. "A Million Little Things" (farewell season premiere)
SUNDAY, FEB. 19
7:00-8:00 p.m. "America's Funniest Home Videos"
8:00-10:00 p.m. "American Idol" (season premiere)
10:00-11:00 p.m. "The Company You Keep" (series premiere)
THURSDAY, FEB. 23
8:00-9:00 p.m. "Station 19"
9:00-10:01 p.m. "Grey's Anatomy"
10:01-11:00 p.m. "Alaska Daily"