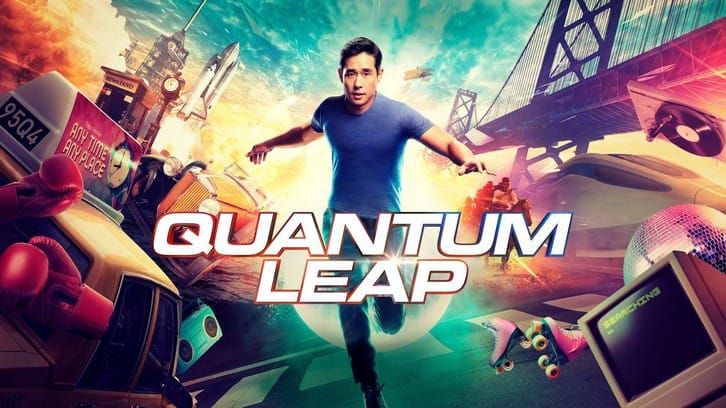 A new team assembles to restart the Quantum Leap project. Lead physicist Ben Song takes an unauthorized leap into 1985 as the team scrambles to figure out what happened and how to get him back.

Quantum Leap (2022) doesn't waste much time letting audiences know that this new, rebooted (revived?) version does not undo the events that took place on the original show. In fact, it's pretty clear that it's been almost 30 years since Dr. Sam Beckett vanished from stepping into the Quantum Leap (1989), but a new team is hopeful that they can begin to understand the machine and the man who created it. Steered by army vet hologram Addison (Caitlin Bassett), Ben Song (Raymond Lee) leaps back into 1985 with no recollection of who he is or how he ends up there. They are led by an ensemble group back at headquarters with Ian Wright (Mason Alexander Park), Jenn Chou (Nanrisa Lee), and military man Herbert "Magic" Williams (Ernie Hudson).
Overhauling this show for 2022 with an ensemble cast is a fantastic creative decision. Every single character gets their moment to shine, including but not limited to Ian -- my personal favorite. They are unabashedly confident when need be and add a lot of fun to some of the show's more serious moments. Ian also gets some of the episode's best lines, and I personally cannot wait to learn more about this character as the show progresses and what their dynamic with Ben looks like. Lee is certainly phenomenal in the role of Ben as he embodies a "leaped" character in the span of 40 minutes and truly makes you care for him by the end of the first episode. Kudos.

Aside from the amazing cast, Quantum Leap is truly just a great, fun ride from start to finish. The show has a lot of silly moments, along with one or two eye-rolling plot contrivances, and while procedurals are not typically my most treasured type of sci-fi series, there is so much potential and promise for this high-concept, action-packed show to leap off (horrible pun intended) to great stories with an overarching, serialized plot. Speaking of action, there is a plethora of thrilling moments all throughout July 13th, 1985, whether it's in a riveting car chase, chilling heist sequence, or simply Addison scrambling to help Ben out in an intense, life-or-death moment. This episode indeed has it all.
If you were a fan of the original show, know that there is absolutely something for you in this reboot. You may not see Scott Bakula and Dean Stockwell, the original duo, but
Quantum Leap (2022)
still has the charm, the fun, and--most importantly--the potential to fill in some big shoes in a respectable, modernized matter. At a time where reboots are happening so often to an extent where Hulu is premiering a sitcom called
Reboot
this week, this one absolutely demands your attention. I certainly look forward to
Ziggy
my way back for more.
Quantum Leap premieres Monday, September 19th at 10/9C on NBC.