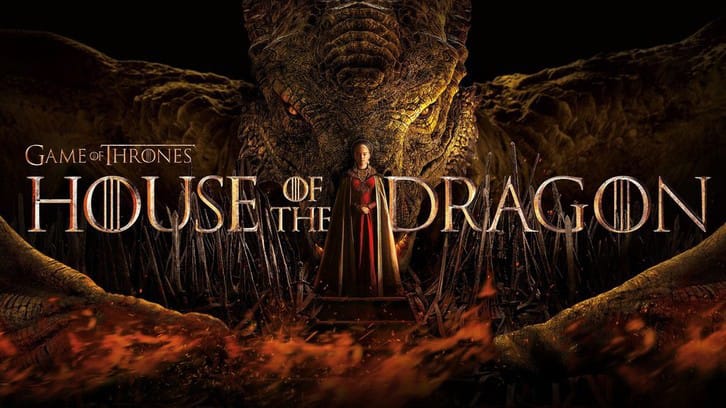 "For men, marriage might be a political arrangement. For women, it is like to be a death sentence."

Four episodes in, and one thing is clear: Rhaenyra needs to marry. The writers have made that clear every episode since the pilot, and a part of me is a little frustrated with how slow this plot is moving. Don't get me wrong, I want to cherish every single moment we have left with Milly Alcock's Rhaenyra because she was been absolutely exceptional in the role. However, the show's fascination with one storyline, which has had little to no development over the past four episodes, is frankly disappointing.


I'm all for substituting epic battle scenes for quieter, character-focused, political maneuverings, but the first 30 minutes of
King of the Narrow Sea
felt like a drag. Besides Alicent and Rhaenyra finally making amends of some sort, the episode focuses on building up Daemon and Rhaenyra's reunion, all of which is subjectively underdeveloped. Fresh off of his heroic adventures, killing the Crabfeeder without any help from King Viserys, Daemon's return fires off all kinds of sexual sparks between him and, yep his NIECE, Rhaenyra.
Let's get this out of the way: if you have seen, heard or read about Game of Thrones and, in particular, the Targaryens, you knew to expect incest on House of the Dragon. Personally, while I couldn't root for Cersei and Jaime for many reasons, including but not limited to the fact that they were brother-and-sister, I came in with an open mind for Rhaenyra and Daemon. However, their escapades at the brothel were brutal. Sure, the show intended for it to come off that way, but watching Rhaenyra almost beg for her uncle's attention was desperate and tough to watch, especially as Daemon leads her on before eventually ditching her completely. All of this rant to say: I was rooting for Daemon at one point, especially after watching his battle last week, but there was nothing to cheer or support about his actions in this week's episode. I'm sorry for all the Rhaenyra/Daemon shippers out there (which somehow exist), but this is a big nope from me. Kudos for Alcock and Matt Smith for their spectacular performances yet again: I was uneasy, uncomfortable, and grossed out completely.

The episode definitely improves drastically as it leaves the brothel with Rhaenyra ending up in Ser Criston Cole's arms. On one hand, this is devastating for Cole who has yet to learn that Rhaenyra was just frolicking with her uncle mere minutes earlier; on the other hand, this is a "coupling" that I can 100% get behind. King of the Narrow Sea isn't subtle in its transitions, especially as we watch a detached Alicent lie in bed with Viserys, but the revelation with the "special tea" being served to Rhaenyra fires up all kinds of possibilities. If she does get pregnant, it's likely that the child is Ser Criston Cole's but will be mistakened to be Daemon's, right? In either way, this is the kind of melodrama I expect and fully support on this show. Let's just hope we don't have to speculate for four more episodes, though.
Finally, I'd be remiss not to mention one of my favorite scenes and subplots this week: Rhaenyra planting the seeds in her father's head about his hand, the evil Otto Hightower, and his selfish maneuverings. In what is arguably his most impressive moments yet, King Viserys removes Otto from his position, declaring that he can no longer trust his Hand to act selflessly on the realm's behalf. It's a big, exciting moment for the show, which will undoubtedly bring in a lot of backstabbing, and I can't wait to see Viserys and Otto clash more in the future, especially seeing as how Alicent will likely be in the middle of all this chaos.

Additional Thoughts from the House of the Dragon:

- Rhaenyra lying on her mother's name is truly a moment. What a queen.

- "The truth does not matter, Rhaenyra. Only perception."

- Daemon asking Viserys to be wed to Rhaenyra just elevated my distaste for him as a character. Big nope.

- What did you think of this week's episode? Make sure to sound off in the comments below!