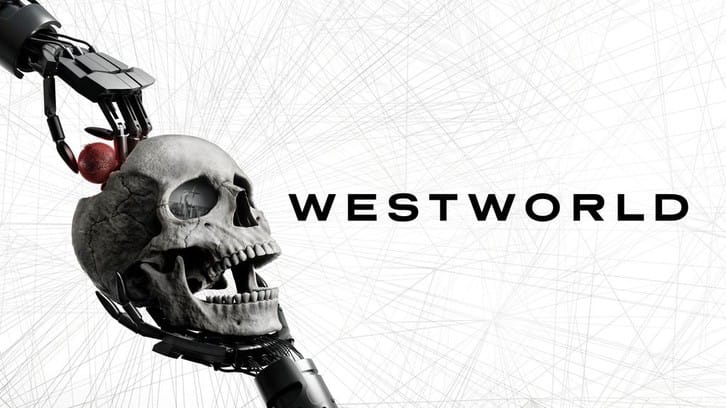 Season four is without a doubt one of the strongest seasons of Westworld since its spectacular debut season. It took us on a bleak journey of human extinction in a way that was still enticing, entertaining, and brimming with incredible performances. It's no surprise that Aaron Paul won Spoiler TV's Performer of the Month for July, with honorable mentions to Ed Harris, Tessa Thompson and many others that delivered memorable performances week after week this season. The show brilliantly exceeded my expectations after a somewhat lackluster and confusing third season, but did it stick the landing?


As far as finales go,
Que Será, Será
is pretty action-packed and full of neat reveals from start to finish. Within the first few minutes, the episode immediately goes into a full-on bloodbath, delivering multiple fakeouts on the sole survivor among the war that began at the end of last week's episode. It's no surprise that the Man in Black takes center stage, carrying through multiple kills, each more harrowing and gory than the next. In fact, the finale focuses a lot of time on a chase between Hale and the Man in Black that culminates in the reveal that Bernard left a message (and a gun) for her to stop William from reaching the Sublime and kill him, once and for all.
It's the kind of twist that feels a little soft on the first watch; it isn't as explosive as most of the reveals we've seen from
Westworld
this season, but after 7 episodes of watching Hale be the Big Bad, it is refreshing and ultimately brilliant to watch her turn into a hero again. Hale's final moments of the season are incredible and almost difficult to watch as she slowly sits by the water and kills herself. If this is the last time we see Tessa Thompson on this show, then she sure went out with a bang -- but I would be remiss if I said I wouldn't want to see her for one more epic ride.
That's not saying that
Que Será, Será
is a perfect season finale by any means. There are multiple characters and story arcs that don't quite land the satisfying ending I was hoping they'd get, including Clementine. This is a character that I didn't mind being sidelined the entire season had it meant she was going to go out on top by the end; however, the decision to have her come out swinging, almost killing Caleb and Frankie, and still
fail
is quite puzzling and disappointing, to say the least. Maybe it's just me, but I would've loved if our girl Clementine's final moments were infused with badass host-killing shenanigins. At least she got to take out Stubbs, who I absolutely love -- but still not as much as Clementine.
While I love the direction the show took in the closing moments of the episode, with Christina ultimately becoming Dolores and revealing that she is now the mastermind of a whole new theme park (yes, the wild west one), it does feel like the Teddy/Christina events leading up to this twist across eight episodes aren't quite as effective or powerful in hindsight. It makes sense why she didn't interact with any of the other characters all season (except for Hale for a brief, intense scene), given that she made up everyone around her (her roommate, her boss, and even Teddy) just to get clarity and affection, but I would have still preferred for Christina/Dolores to have had a much more active role in the events of the finale. Her storyline was very much a sideplot, even if it culminated in a Matrix-level city wipe.
With that said, it is all shaping up to be a pretty powerful fifth and final season, once HBO decides to renew the show for one last ride. The only way to move forward is to...go back, I suppose, and while I'm not too sure what Dolores' plans are for the next park, I can't say I'm not excited to see how it all goes down. This season proved that
Westworld
still has good stories to tell, and once and if they come back for more, we sure as hell will be watching.
Additional Thoughts from the Park:
- Ramin Djawadi's music is as incredible and unique as always, and his choices this season, particularly the needle drops in the finale, were absolutely exquisite.
- Caleb and Frankie's reunion didn't have quite the emotional impact on me that I would have preferred. Stubbs' death really shook me, though.
- Caleb tells his daughter that he is dying, slowly but surely. Do we think we won't get Aaron Paul next season?
- Nice host cameos by Steven Ogg and Jonathan Tucker, who we haven't seen since seasons two and three, respectively.
- "I got to live every parent's greatest dream. I got to see my child grow up."
- What are your thoughts on the finale, and season four overall? Are you excited for "one final test" and what do you think Dolores has in mind, exactly? Sound off in the comments below!