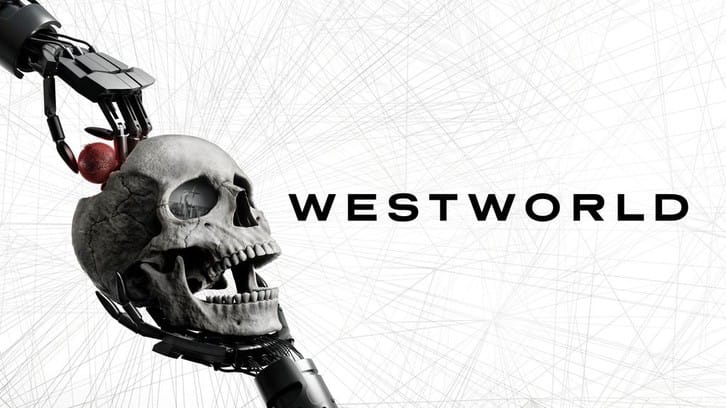 Ah, penultimate episodes. I have always had a love/hate relationship with them. Sometimes, there are too many high expectatios coming into them -- they have to setup a finale, move the story forward but not enough that the follow-up episode feels slow in comparison, and simultaneously leave viewers wanting more; other times, penultimate episodes are just "regular episodes" -- nothing to hype up, little to no expectations, and just generally a fun time.
Metanoia
attempts to be all of those things at the same time, and the result is somewhat of a mixed bag. Death is almost never a certain thing on
Westworld
, and that's why watching Maeve, Hale and Bernard die near the last 10 minutes of the episode is both shocking and slightly underwhelming. As much as I would hate to lose every single one of those characters (and the fantastic performances, respectively), I would love for the show to stick to killing someone off after a season of bringing back random characters like Teddy and Dolores/Christina with little to no explanation yet. I wouldn't be able to pick which of those three to kill off because they happen to be my favorites, but if I have to deal with Bernard dying then...perhaps it is time.
Still, every one of those deaths is a pivotal moment for the season. Watching the Man in Black finally gain control of his reality, killing the
real
MiB in the process, and proceeding to walk off into the fictional sunset while David Bowie's "The Man Who Sold the World" plays in the background, is one of the most visually and audibly stunning closing moments this show has ever produced. It's a perfect moment for Ed Harris' character, made all the more incredible thanks to his immaculate showdowns against Hale and William. After a season of watching him go through a multitude of conflicting emotions, and for the first time since the beginning of season four, I can't wait to see what the Man in Black is about to do next.
Metanoia
raises the stakes for what's ahead just as much as it ties up a few loose ends. It gives us the long-awaited Maeve/Hale fight, and it was glorious from start to finish. I will take any well-lit, action sequence that is filmed entirely outside (looking at you,
Game of Thrones
); you could also just feel the gravitas of every punch made out in the water and every wounding line between them. Absolutely phenomenal scene. Thank you for that,
Westworld
gods.
Sadly, I can't say the same for Christina and Teddy's storyline. This is something that has been building up for over 6 episodes with little to no payoffs so far, and while Evan Rachel Wood and James Marsden have been delivering fantastic performances, I am left wanting more. It's highly likely the writers are leaving something big for them for next week's season finale, which is already looking to be explosive based on the teaser alone, but I can't help but feel slightly underwhelmed from having Teddy leave Christina once again with the
potential
of learning more about who, and more important,
what
she is.
Additional Thoughts from the Park:
- I am a sucker for every piece of visual media that plays around with aspect ratio, including but not limited to
WandaVision
(the MCU's finest work yet), so to see Bernard's storyline switch from widescreen to full-screen is instantly gratifying and bone-chilling. Gimme more!
- Speaking of which, this isn't
Westworld
's first time at the rodeo -- the rodeo being "aspect ratio switch" this time. In the season three finale, when Dolores and Maeve are communicating inside Dolores' mind, the aspect ratio switches from its typical 16:9. Another standout.
- Christina choking in the bathtub really had me thinking we were going to get Dolores back, at that instant. What a horrifying scene, though.
- Caleb reuniting with his daughter Frankie was admittedly tear-inducing. Here's hoping this entire group survives the end of the world!
- "I heard you were losing your mind. I just didn't think they meant literally."
- It's been one helluva ride so far, and I truly haven't been this excited about a season finale of
Westworld
since season one! Sound off your thoughts and expectations in the comments below!