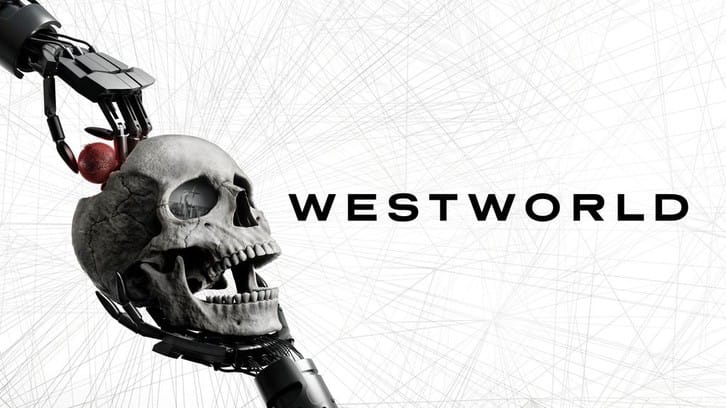 It's no doubt that this season of Westworld has been consistently strong since the premiere, taking audiences back to its season-one glory. While I have praised season four already for being more grounded, less convoluted, and overall more intriguing narratively and otherwise, I knew we were headed towards an explosive reveal sooner or later. I just certainly did not expect it to happen barely halfway through the season. Color me impressed, surprised, and absolutely thrilled.
In classic
Westworld
fashion,
Generation Loss
reveals that Bernard's storyline takes place in a different timeline than Maeve and Caleb's. While the latter two think they have the upper hand capturing Halores and fighting off the Man in Black after a series of shenanigans while escaping a Delos park, Bernard helps C and the rest of the resistance group find "a weapon", which turns out to be a dead Maeve. It's a satisfying reveal unlike anything I have seen all year, executed to near-perfection and feels both exciting and sinister at the same time. It comes with the realization that Maeve actually does die during her adventures with Caleb and showoff against Halores and the Man in Black, but it is also brimming with possibilities for a cheer-worthy arc for the rest of the season. Kudos for a fabulous twist,
Westworld
; I almost forgive you for making me think we were going to have a Maeve-less rest of the season.
The reason this twist works so well is the emotional beat that comes with it. The reveal comes nicely packaged with the fact that C is actually Frankie/Caleb's daughter, all grown up and expecting to find her dead father buried in the sand. It takes only a few seconds after Halores is talking about Caleb's daughter as the scene switches to C and Bernard simultaneously digging up Maeve decades later for us to tie it all together, and it's the kind of twist that comes with so many questions and concerns. Knowing that Halores' plan has already worked is horrifying, to say the least, and it takes a show as masterful as
Westworld
to be able to pull off that kind of switch and bait. It is, of course, accompanied by incredible performances from a stellar cast and pulse-pounding music, all delivering emotional gut punches I don't usually come to expect from this show.
Speaking of emotional gut punches, it was beyond bittersweet to see Christina and Teddy (Dolores and Teddy? Dolores and Fake Teddy?) go on a first date and use cheesy pickup lines to hint at their subconscious knowing this isn't their first time meeting. From Teddy saying things like "I feel like I've known you lifetimes" or "I was something of a bounty hunter with a heart of gold" to Christina's "there's just something about you that's very familiar", this scene feels like the perfect kind of fan-service. The fact that they meet by Teddy picking up the lipstick she drops, similarly to how they have met previously at the parks, is heartwarming and tugs at
all
of my heartstrings. The entire scene is begging to be rewatched, especially as a solo piano cover of Frank Ocean's "Pink + White" plays in the background. Thank you, Ramin Djawadi.
If I had any complaints about this episode (or more generally, this season), it's the recurrent feeling that the Man in Black has slightly overstayed his welcome. While previous seasons constantly reminded us just how threatening William can be, he has taken a backseat this year, giving characters like Halores a much more prominent Big Bad vibe. If that's the direction the show wants to take, then I'm all here for giving Tessa Thompson more material, in which case I wish they would either just get rid of the Man in Black or give him something to do that goes beyond aimlessly showing up at big fight scenes and shooting main characters without a real purpose. I could possibly say the same about Caleb, but I'll reserve my judgement until I see where his arc goes next, especially with the prospects of him connecting with his adult daughter.
With that said,
Generation Loss
does a fantastic job at leaving us wanting to know so much more by the end, especially as we get a glimpse of Halores' New World, one in which everyone is a host and she has the remote. The episode gives us more sightings of the tower before the credits start rolling, which indicates Christina/Dolores might be in the same timeline as the rest and possibly even be controlling the humans/hosts in her day job. I am excited about the Bernard/Maeve/C team-up against Halores, which I'm assuming will be the crust of the back half of this season, but most of all I'm just pleased that this show has become must-see-TV again. What do you expect to see next from season four? Do you agree that the Man in Black and Caleb have little to no purpose anymore or am I being a little harsh? Sound off in the comments below!