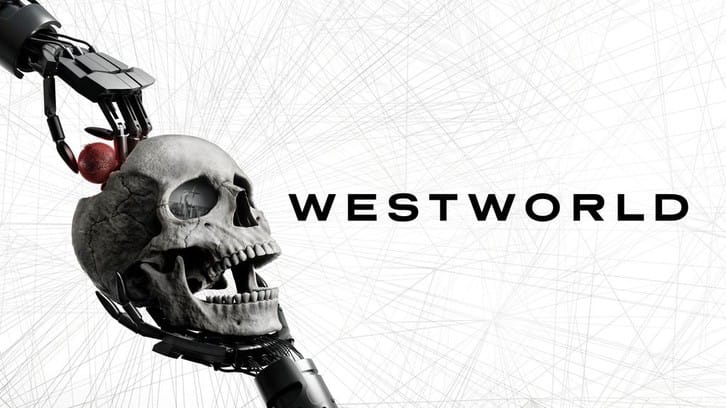 I've had a complicated relationship with Westworld over the years. I thought the first season was one of the best seasons of television in recent memory, full of intrigue, action, twists and turns. Season two suffered from a slight sophomore slump, in my opinion, but still managed to be entertaining and thought-provoking every now and then. However, I really struggled with the third season. I found it overstuffed, hard to follow, and somehow overly complicated and simultaneously simplistic in premise. It got a bit messy, to put it lightly.


Naturally, I walked into season four, for which we have had only two episodes so far, with some reservations and mild expectations. It's safe to say that the premiere, "The Auguries", plays it pretty...safe. It feels like a soft reboot at times, especially with the introduction of Evan Rachel Wood playing Christina, who works for a game company writing stories for NPCs, and Aaron Paul's Caleb, who gets sucked back into a world of mayhem and action when Thandiwe Newton's Maeve returns with a mission.
In classic Westworld fashion, most of the storylines we are introduced to so far are sparce and missing a few key pieces, and it's up to us to fill in the blanks as the clues start piling in. Is Christina a human now somehow (although seems unlikely?), and if she is some version of Dolores, then how is she still alive? We could be asking the same about Teddy (James Marsden), who makes a bone-chilling cameo at the end of the premiere, looking up at Christina, presumably recognizing her. This show has always excelled at these types of mysteries in the past, leaving audiences theorizing over who is a host and who isn't, but here's hoping it learns its lesson from the overly convoluted third season (no, I'm still not over that). It's the era of reboots in television, so it's not entirely surprising to see this show attempt to wipe the slate clean, and a part of me is optimistic that they have a Master Plan to bring this show back to its season one glory.
One thing that is consistent in the first two episodes this season is the performances. I was never the biggest fan of Evan Rachel Wood in the past, but she breathes so much life into Christina within the first five minutes, immediately making her a fully realized character that dreams of beautiful stories and yearns for something
more
. Her delivery of the line "What if I'm not the one that's broken? What if it's the world that needs fixing?" is exquisite and beautiful in every single way. To top it all off, she gets to bounce off of the fantastic Ariana DeBose, who joins this season in a recurring role as Christina's roommate Maya. DeBose doesn't get a ton of screentime in "The Auguries" and "Well Enough Alone", but I am already rooting for her. Ed Harris is as villainous and mustache-twirling evil as ever, and he finally gets to show us the "real" William again, briefly in the second episode as he is getting tortured by Charlotte. He is never not fun to watch, and he seems to genuinely enjoy this character about as much as Newton loves Maeve. I can't wait to see all these characters clash again in spectacular fashion soon enough.
One dynamic I am surprisingly enjoying is watching Maeve and Caleb's adventures as they track down high-profile figures who have been replaced as hosts. It's always fun to see Jack Coleman (of
Heroes
fame) again on my screen, this time playing U.S. Senator Ken Whitney and his respective host. His fight scene with Maeve is a pulse-pounding action sequence filled with surprises, particularly as Maeve struggles to freeze his motor functions on the first couple of tries. It's a little disturbing on multiple levels, first to see that the senator and his wife were in fact hosts and not the humans they're based on, and secondly watching Maeve come to the realization that William has made some upgrades here and there.
The show leaves its biggest headscratcher for the end of the second episode with the reveal of another theme park, this time modeled around The Golden Age. Luckily, the writers waste no time revealing this to the audiences and Caleb and Maeve simultaneously, a hopeful indication that the show is willing to move the plot slightly faster than it has in the past. How this connects to Charlotte's master plan of revenge against humans and who-in-the-world Christina/Dolores is and how she is still alive, is still up in the air. We still have questions like "what is the Tower" and why are there so many drawings of it, and I am cautiously optimistic about getting those answers soon enough. What are your thoughts on the first two episodes of season four so far? Are you excited to have the show back for another round or did season three wear you off completely? Make sure to sound off in the comments below!