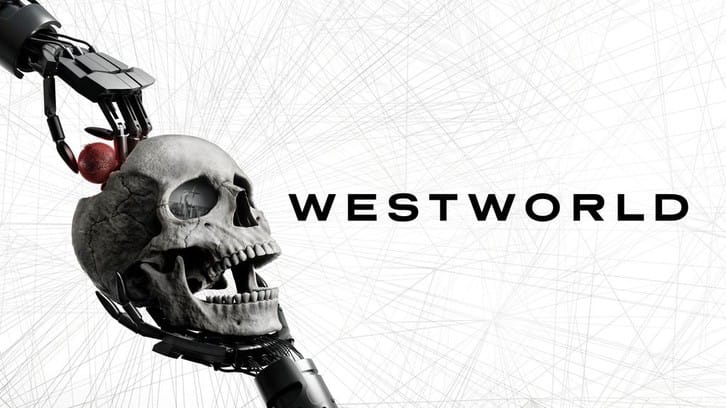 Things are already starting to come together, three episodes into this season of Westworld, and I couldn't be happier. While last week's episode focused a little more on getting Maeve and Caleb closer to Delos, Années Folles finally sees Bernard waking up from the Sublime in a much-needed catch-up with a character we haven't seen since the season three finale.


As it turns out, Bernard's time in the Sublime gave him the knowledge that humanity will always lead to destruction, no matter the reality. This kind of "weapon" in Bernard's hands, which gave me a little "Doctor Strange vs Thanos" vibes, starts his mission of figuring out a way to save humanity from themselves. He is paired up with Ashley Stubbs (Luke Hemsworth), whose chemistry with Jeffrey Wright is incredibly entertaining to watch. Whether it is Bernard knowing that the diner is out of the pastrami melt to knowing exactly when and where the waitress was going to spill some coffee on the table, Stubbs' reaction, and by extension the audience's, is amusing to watch. This is probably one of the few times Bernard got such a fun and lighthearted storyline, and Wright plays it to perfection.
Of course it's not all fun and games because eventually, Bernard and Stubbs end up coming face-to-face with a mysterious group trying to secure a weapon to use again Delos and, by extension, William. The fight sequences are mild but overall entertaining, especially when coupled with a few creative cinematography decisions, including the added tension when watching Stubbs eat his sandwich while Bernard is taking down a couple of guys right outside the diner window. The final reveal with Bernard telling the group's leader (played by Daniel Wu) that he knows the location of the weapon they're looking for doesn't quite feel as surprising or unexpected, given how prophetic Bernard was acting the entire episode leading up to that moment. Does it still make me excited to see where this goes next?
Absolutely
. We need more Bernard, and I'm so glad this season is utilizing Jeffrey Wright properly again.
Another thing this episode does quite beautifully is use Bernard's storyline (predicting what's going to happen next) as a mirror to Maeve and Caleb's adventures in the new Delos 1920s theme park (hence the name of the episode). The show brilliantly takes a trip back to memory lane, perfectly recreating Teddy's events back in the very first episode of season one, including but not limited to a "Wanted" poster, Maeve and Caleb bumping into a stranger, and a metal can rolling up to Caleb's feet. This sequence is equal parts bone-chilling and mesmerizing to watch, especially for those who love Easter eggs and an exquisite attention to detail like myself, and watching Maeve gain full control of the narrative this time is cheer-worthy. She hilariously calls out "faux-Maeve", saying that her original delivery was way better, but more importantly stops Caleb from picking up the can which would have led to a series of events he is probably not prepared to face.
This nostalgia for the audience is equal parts horrifying for Caleb, seeing how the humans are treating the hosts especially when they arrive at the speakeasy and watch the events of the heist unfold around them. It is without a doubt the season's best and most impactful scene yet, encapsulating everything I love about
Westworld.
It all culminates in a pulse-pounding thriller sequence at the control level of the park where Maeve faces off with the Man in Black in a short albeit satisfying badass, action scene. That's where Maeve and Caleb come to the reveal that the flies we saw in the first episode of the season are being used to infest humans.
The episode saves it biggest and best twist for last. While Caleb and Maeve are trying to gain access of the level control, with help from Maeve's superpowers, Caleb's wife and daughter Frankie are simultaneously attempting to escape from a host (who was thought to be a member of the resistance cell that Bernard is helping). The show throws a beautiful red herring our way with Caleb finding Frankie at the control level, making us believe that she got captured and is about to get killed just like all the other humans in the lab. However, Frankie's face suddenly opens and in spectacularly horrifying fashion, tons of flies come swarming towards Caleb, revealing that this version of Caleb's daughter is actually a host (the real Frankie and her mother end up escaping safely, for now). It's a deliciously executed twist that is very on-brand with what I expect from
Westworld
on a regular basis. And I loved every second of it.
Années Folles
is exactly the kind of episode I had been waiting for this season, and I'm so glad the show gave it to us this early on. If it's any indication, season four is going to be fun, badass, and twisty in all the best ways. I'd love if we get to explore Christina again next week and hopefully understand exactly who she is and how she is connected to the Maeve/Caleb/Bernard storylines. What did you think of this week's episode? Were you excited to see the new take on the Delos theme park? What are you looking forward to see next?