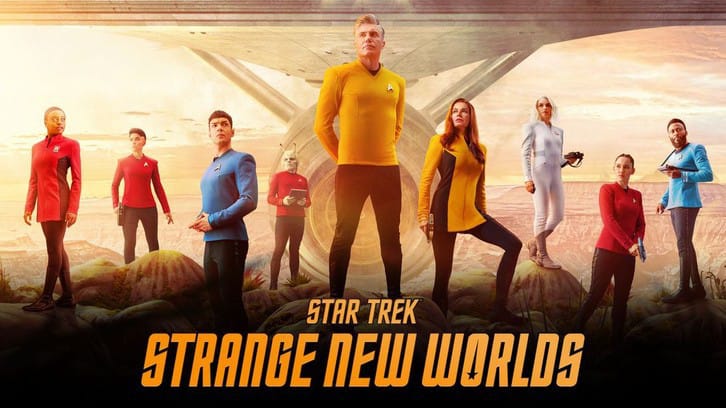 Star Trek: Strange New Worlds "All Those Who Wander" was written by Davy Perez (Supernatural and American Crime) and was directed by Christopher J Byrne, whose other credits include Star Trek: Discovery, Clarice, American Gods, and 12 Monkeys. I'm sorry this review is late – I was one of those wandering (and sick)! This was a pretty good episode – except that we lose one of my very favorite characters – Hemmer (Bruce Horak). Very, very sad face here! Horak is absolutely fantastic in the episode. It also seems like we won't be seeing more of Christina Chong as La'an - at least not in the short term.
I did like all the shout outs to other space movies – or was it derivative? I'm going with homage. The way the baby-Gorn see is right out of a
Predator
movie. The way they incubate out of their hosts is right out of
Alien
. The Oriana (Emma Ho) is also a dead ringer for the kid in
Aliens
. And was it just me or did they look an awful lot like super-evil Gremlins?
I thought this episode was a return to form for the show after a couple of weak episodes. I'm sorry for the late posting of this and the final review, but I'm just catching up on everything after having covid, so please be patient… Mount continues to delight as Pike, and I've really enjoyed watching Uhura come into her own. I hope that they will continue to showcase her journey. I'm still disappointed at losing Hemmer, however. What did you think? Will you miss Hemmer? La'an? I'm hoping that we are done with the Gorn for now too… Let me know your thoughts in the comments below!