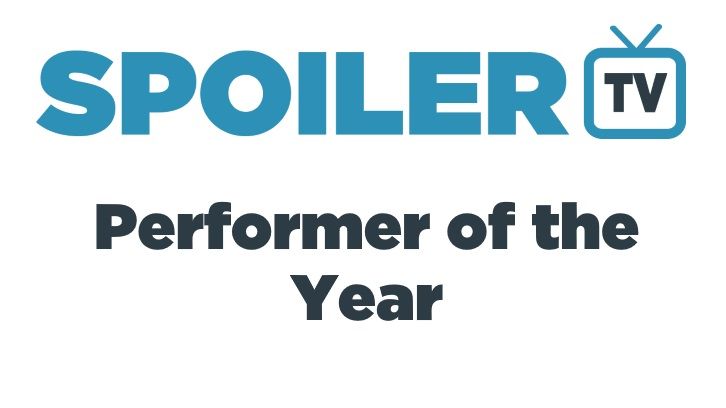 At the start of 2021, we decided to change up the format of Performer of the Month to allow all of you a chance to help recognize the winners and you all rose to the challenge. We launched the new winner reveal video format thanks in very large part to CJ's hosting and video skills as well and as the wildly popular winner and nominee slides. It was a year of change for POTM and we greatly appreciate all of you participating and spreading the word every month. Because of your engagement and participation we have been left with a truly magnificent list of winners to battle it out for the title of SpoilerTV's 2021 Readers' Choice Performer of the Year. I wish I could say I had an idea of who has the best chances of winning, but this is such a powerhouse group that this contest could really go to any of them
Voting is the same as always, but each of you now has the opportunity to contribute to the recognition of the winner. The POTY video will be a bit different than the normal monthly videos. We will release two separate videos across two days with one focusing on the Staff side and the other on the Reader side. This will allow us the opportunity to give a moment of recognition to all 12 winners from throughout the year before we reveal the winner. Unlike a normal month, we will pick upwards of 3 individual comments to accompany the winner announcement. We will pick comments that best represent the performances the performer delivered throughout the year as the character they won for portraying initially. We will also include a short write-up at the end written either by myself or another member of staff if I'm not familiar with the full catalog of 2021 performances from the winner. This will allow us to give a bit of a more comprehensive (but still short enough to fit in a video) look back at the performer's best moments from throughout the year. This will not be an easy contest to win, not with the caliber of these performers, so be sure to vote (only once), share, and get others involved.
Voting is open until
6 pm ET on Monday, January 10th
.
Only 1 vote per person.

This form is NOT for voting. Only the above poll will determine the winner and the Top 5. Please only use this form to submit comments regarding the performance the nominee was nominated for. For the nominees that make it into the Top 5, we will pick 1 reader comment for each of them from this form to use in the announcement video. The comments we select are the ones we feel best represent the performers and the nominated performances.