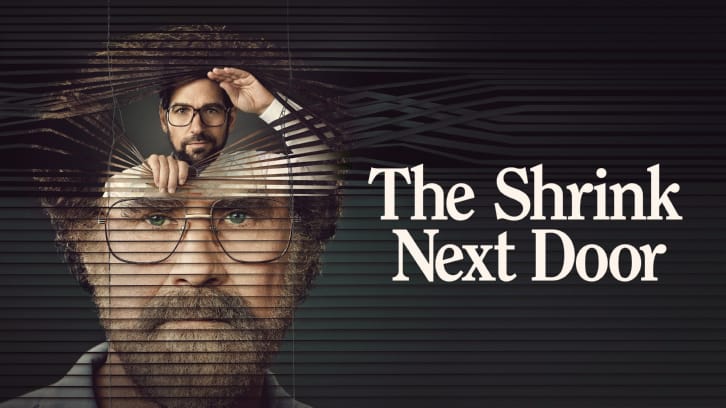 The Shrink Next Door
is close! The first three episodes of this show hit Apple TV+ on Friday and we got a little glimpse of them and we bring you a preview of everything that awaits you! Make yourself comfortable, grab some popcorn, and...
Here we go!
This show is EVERYTHING. I can't wait to tell you about it on Friday! It's brilliant, with clever humor, and like the protagonist himself, it just grabs you and gets under your skin without you noticing. You can't stop watching and you want to find out what's going to happen next.
The Shrink Next Door
is just what we needed.
The show is about the boundary lines in our relationships but also about how to exploit those boundaries, insanely at times in a much healthier way at others. At the same time,
The Shrink Next Door
draws a straight line between those limits and how a manipulative person can take advantage of them, of us, for his/her benefit.
This show will make you wonder "where is the limit?"
Here're some fun teasers that make you want to watch this show like NOW:
The family always fights for us, even if we don't want them to.
Even to save us from ourselves. - Limits are important in this show.
[REDACTED] is in that situation where you know that something doesn't fit even though everything seems perfect.
And you don't know how to fix it or how to stop looking crazy.
Toxic relationships start with someone saying "don't worry, I'll take care of you."
Manipulative people are machiavellian.
They just get into your life without you noticing and destroy everything.
And the worst thing is that they make everyone trust them and thus no one takes them away from their victim.
It's bad when you miss really important things by being in a place where you would never have been with someone you just met.
If someone tells you that something is not normal, listen, please, it's important.
Is it bad if this show makes me cry because it makes fair points about my own life?
The different timelines in which the story unfolds are clear and don't make you dizzy like in The Witcher, I'm extremely grateful for that.
I want to know what Paul Rudd's fountain of youth is, I swear, it's Mike from Friends with a beard, it almost made me want to ask him where Phoebe was.
Paul Rudd and Will Ferrell is the duo we didn't know we needed.
When you feel that someone is a threat ... it's better to get rid of that person.
The end of the first episode! What?!
Martin singing with the paint roller is me when I'm alone in my house.